You no longer say "beauticians", but "facialists". Considered super stars in the United Sates, these face specialists give glow to the dullest complexions, rejuvenate marked skins and bring back radiance. The phenomenon has landed in Paris. A quick tour of the best addresses to book this new cult face treatment.
Detox operation at Yves Rocher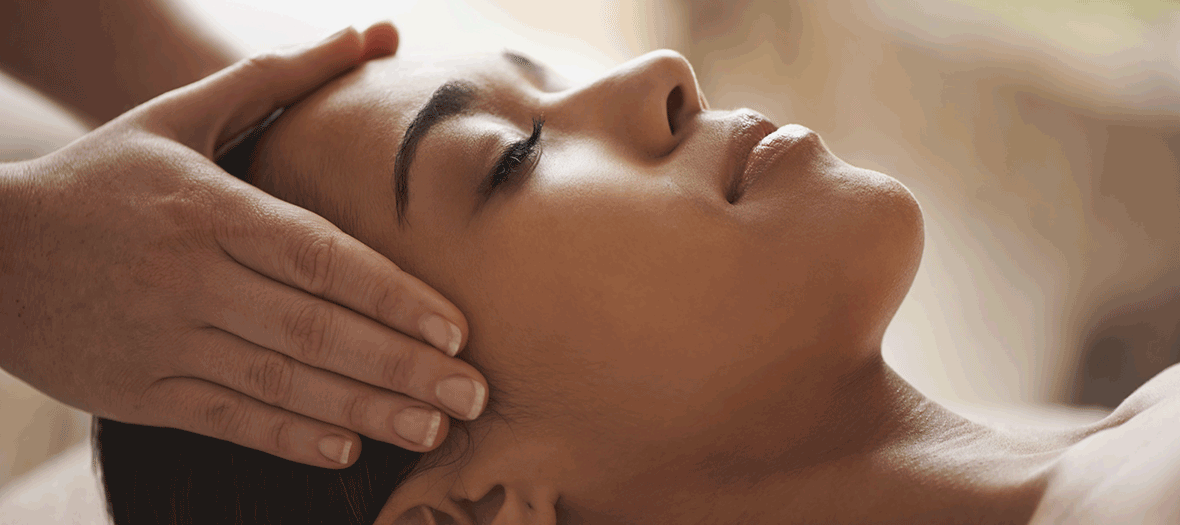 The promise: a glowing face, a luminous complexion and radiant skin in 45 minutes flat with plant-based cosmetics.
For whom? Tired and marked faces, no matter what age. After exams, a stressed work period or a move for example. The ideal target? Mixed skins that need a certain unity: removing oil from the T zone and moisturizing the rest of the face. The place: in an Yves Rocher institute. Our favourite? The one on boulevard Haussmann, on the concept-store level of the Frenchy cosmetic store, in a very jungle ambiance with an XXL vegetal wall, lush green plants and a Yumi bar with freshly squeezed juices.
The protocol: makeup removal + scrubbing + blackhead removal with hot mist, to get rid of dead skins and impurities before the big detox operation. The high added value of this treatment? Two brands applied simultaneously. One with aloe vera, the other with hydro-capturing vegetal saps, distributed respectively on the T-zone to purify and on the rest of the face for moisturization. 10-15 minutes of posing time to dream, removal with warm towels, massage and moisturizing cream.
The added plus: La Fessée, a green detox juice by Yumi, to sip right there after your treatment (spinach, fennel, green cabbage, broccoli, asparagus, green lemon, ginger, 5€).
Open Monday to Saturday, from 10 am to 7pm. Detox treatment with aloe vera and hydrocapting saps, 45 minutes, 45 €.
Oxygen cure at Elizabeth Arden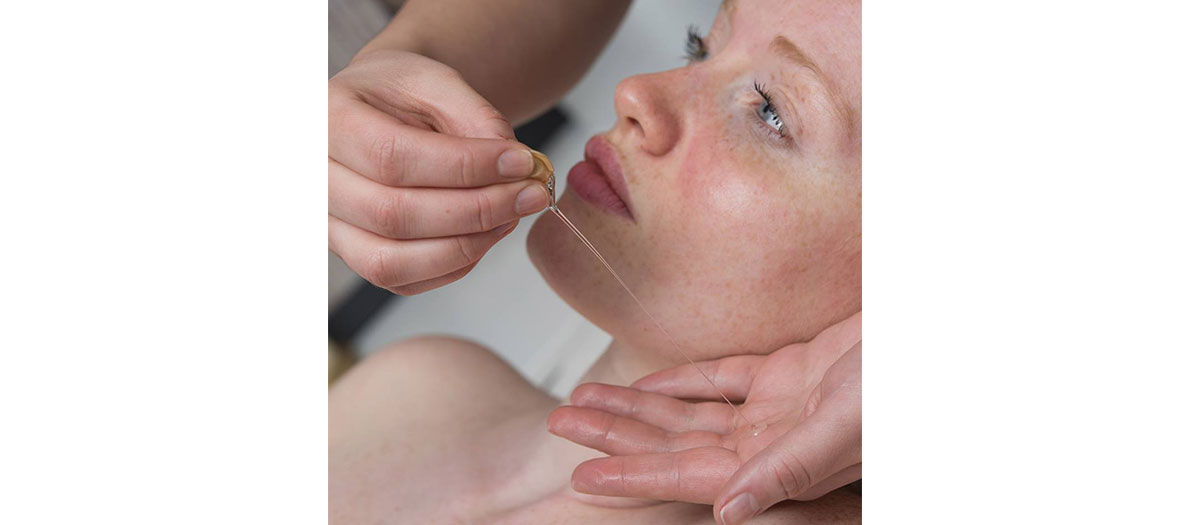 © Facebook Elizabeth Arden
The promise: a truly rejuvenated face without any injection nor surgery. Once recharged in oxygen and minerals, complexions are cleared, repulped, fresher, wrinkles are lessened and contours are redefined. Result, you immediately look 3 years less.
For whom? Those who want to keep time at bay without any risk.
The place: New York in Paris. A glam' and spacious loft, modelled after the cult Red Door Spa, flagship of the prestigious US brand. The place regroups the boutique with all the signature products of the brand and the very first treatment cabin in France.
The protocol: a good make up removal followed by an « in-depth scrub ». The principle? Opening up pores to remove the excess sebum with a state-of-the art ultrasound spatula that does not harm skin. Then comes the key step of the treatment, an oxygen and mineral spray (zinc, calcium, carbon) with the help of a high-tech measuring tube. Infinite sensation of freshness for an ultra decongesting and moisturizing effect. Final booster, a mask to dope cell regeneration of the epidermis.
The added plus: you are systematically made up after your treatment to depart looking fresher and lovelier than ever before. We also like the 45 minute version at a small price (60€).
Oxygen Infusion, 60 minute treatment, 130€. Open Monday to Friday from10am to 7:30pm.
The light technique at Esther Michèle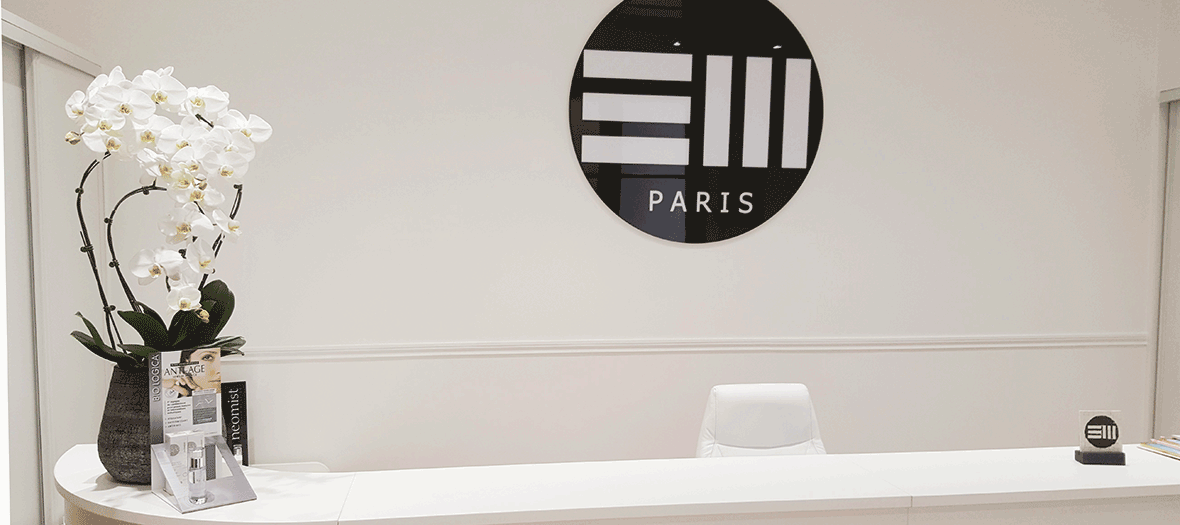 The promise: the technology of LED light (or photomodulation) to deal with small issues and skin imperfections thanks to high-tech machines produced by Esther Michèle, a state-of-the art French enterprise. The idea? Displaying your skin to light. Nothing to do with UV, these rays are harmless. Nothing to do either with luminotherapy, here lights are coloured. Red, blue, infrared, depending on the colour and the intensity, it's possible to treat acne, scars, deep eye bags, pouches, dilated pores, wrinkles, lack of glow…Very simply, Koreans only swear by this new technique conceived at the outset by the Nasa.
For whom? Gals in a hurry, since these are quick treatments; count 4 minutes for an express radiance session. For those who don't like lathering on lots of products or who hate being manipulated, these treatments require neither cream nor contact.
The place: the showroom of the Esther Michèle brand, hidden behind a carriage gate in the back of a charming small courtyard. A room has been set up to welcome clients with or without appointments.
The protocol: everything is based on the Led Book, a screen equipped with two panels that resemble a MacBook. Seated at a desk, you face the instrument, as close as possible to expose your skin to the lights. 1 minute of infrared + 2 minutes under the red light + 1 minute of infrared— 4 quick minutes to be renewed on a regular basis.
The added plus: coffee, tea or fruit juice— you are offered a drink with your treatment.
Express "boosting" bio-stimulation for tired dull skins / problem skins 20€. Open Monday to Saturday by appointment.
Deluxe therapy at La Prairie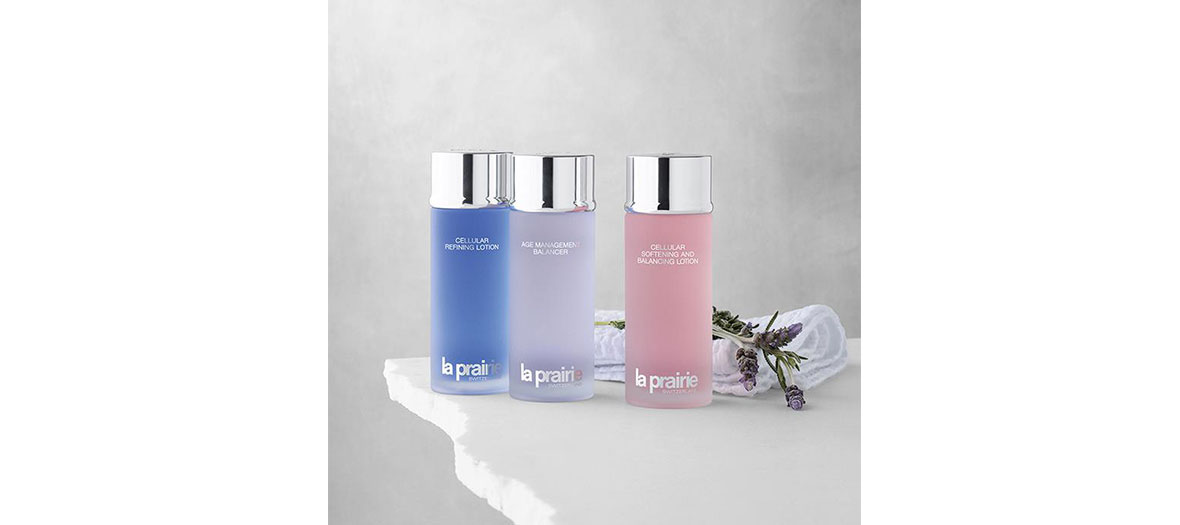 © Facebook La Prairie
The promise: a smooth, supple and clear skin, rid of aggressions due to environmental stress. In short, softened lines and a relaxed face for several weeks.
For whom? Overbooked 30-year-old Parisiennes, who deal with the first signs of ageing. The ideal target? Smokers and/ or clubbers whose skin is blurred by cigarette smoke, all sorts of mojitos and a slew of sleepless nights.
The place:flagship of the prestigious Swiss cosmetics brand, inaugurated last year on rue Saint-Honoré, only a skip and a hop from Colette. You are hosted in the super chic salon on the first floor to establish your needs by way of a questionnaire. The treatment then takes places on the lower level in an ultra comfy cocoon cabin.
The protocol: makeup removal, in-depth cleansing and scrub, in order to prepare the ground properly for the Ice Crystal serum.
Made from Alpine plants living in extreme conditions, its formula reinforces skin resistance. Eye-contour and face massages du continue with pink quartz crystals that slip on the skin. Last step: moisturization with the pose of a mask, and in the meantime, an exfoliation of hands and arms. Duration? 1h.
The added plus: the playful textures of different products that boost incredible sensations and massages that will make you purr with pleasure.
Cellular Rejuveanting Ice Crystal Swiss Treatment 1h, 160€.
Open Monday to Saturday, from 10:30 to 7:30pm.
Magic massage at Odile Vilain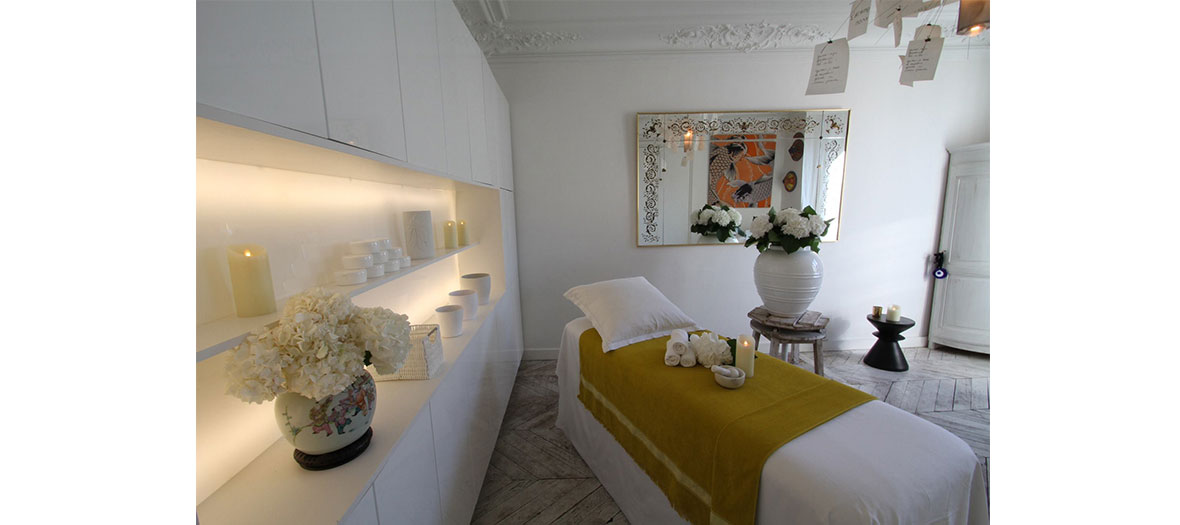 © Facebook Les mains d'Odile
The promise: instantly zapping dull skins, erasing major eye bags, reducing wrinkles, lifting droopy face contours. You choose. In 45 minutes, this masseuse with magic fingers remodels the face, dopes blood circulation and stimulates skin elasticity. Made-to-measure for a wowie effect that could last 5 days. Just know that Carole Bouquet shows us before each red carpet.
For whom? Future newlyweds on the brink of exhaustion, who want to look tops on the big day, working girls who must be on the ball for a big meeting, and all those who cannot stand looking at their tired face in the mirror.
The place: a fab Haussmanian flat right near the big department stores. Design decor, smooth music, soft atmosphere for a 100% « me, myself and I » moment.
The protocol: circular pressures, palpate roll, digitopuncture points … Nothing is frozen. This trained physiotherapist adapts gestures to each face for haute couture results that are totally painless. The only must-do step, a soft makeup removed and waster mist to moisturize and decongest. No other product, manipulations take care of the rest.
The added plus: the clever advice of this pro who willingly shares her small tips to feel better.
Open Monday to Saturday in her private space, by appointment.
Soin Flash Lumière 45 minutes, 95€.
SOS technique for worried 30-years-old at Aquamoon with Yon-Ka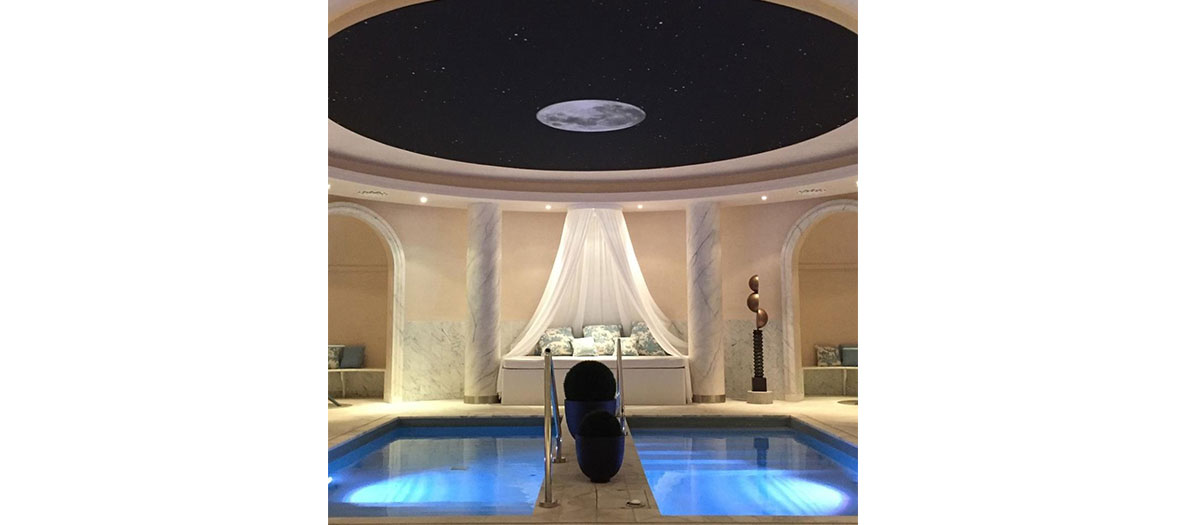 © Facebook Aquamoon
The promise: a face« repimped » by an anti-oxidant and anti-pollution action matched with a preventive anti-age effect. The perfect combo for skin that is more radiant, less tired, as though it had passed through the filters of Instagram.
For whom? 25-35 year olds who prefer prevention to cure. Out of the question to let the first wrinkles settle in too fast.
The place: Aquamoon spa, ideally hidden on place Vendôme between two famous jewellers. A grandiose location, as confidential as it is stunning, which conveys the amazing feeling of being super-privileged.
The protocol: very complete. First, the classic makeup remover-cleanser. Then a clay mask + 2 mist sprays with essential oils + 2 vegetal scrubs + peeling + masques visage and eye contour, all mixed with super relaxing massages. As guest, the Vital Defense cream, a skin enhancer that protects from pollution and delays ageing signs. To prolong the treatment effects, use it as a daily cream.
The added plus: access to the superb basin and the relaxing room, to chill after your treatment.
Vital Defense Treatment, 60 min, 110€. Open Monday to Friday, from 10am to 8pm, and on Saturday until 7pm.