The Spirit. The decor and atmosphere of the most popular Greek taverns on Paros or Mykonos…  all set up in a small trendy pedestrian street of Montorgueil. In short, the new hangout of stylish Parisiennes, good looking guys from the Sentier and VIPS who already have their habits on its cute terrace. Especially at happy hour.
The Dream team. The worldly night-owl Audren Dimitris (La Calavados, l'Héritage that's him) does it again by teaming up with the brilliant chef Manolis Giorgakis, whom he brought back all the way from Greece. It's like being there.
Drinks and eats. In good Med style, your share mezze with high added value. Yummy: grilled sardines with ginger (7 €), calamari with an aïoli sauce, 7€, raw beet and apple tartare 6 €), octopus served with pepper and banana mousse (9 €) or an ultimate salmon cream (7 €). To be washed down with a Poulia wine (28€).
Special kudos: the clandestine cocktails (available for privatization) just below the restaurant with potions that change "La Fougue d'Artemis" (Tsipouro, green lemon juice, ginger cordial and sparkling water, 12 €) or "La Chimère Blanche" (Ouzo, green lemon juice, syrup of cucumber and water, 12 €), « Sea, Spritz & Sun » (Rakomélo, Peychaud Bitter, citrus fruit syrup and thyme, prosecco, 12 €)…. All made with Greek alcohols, of course.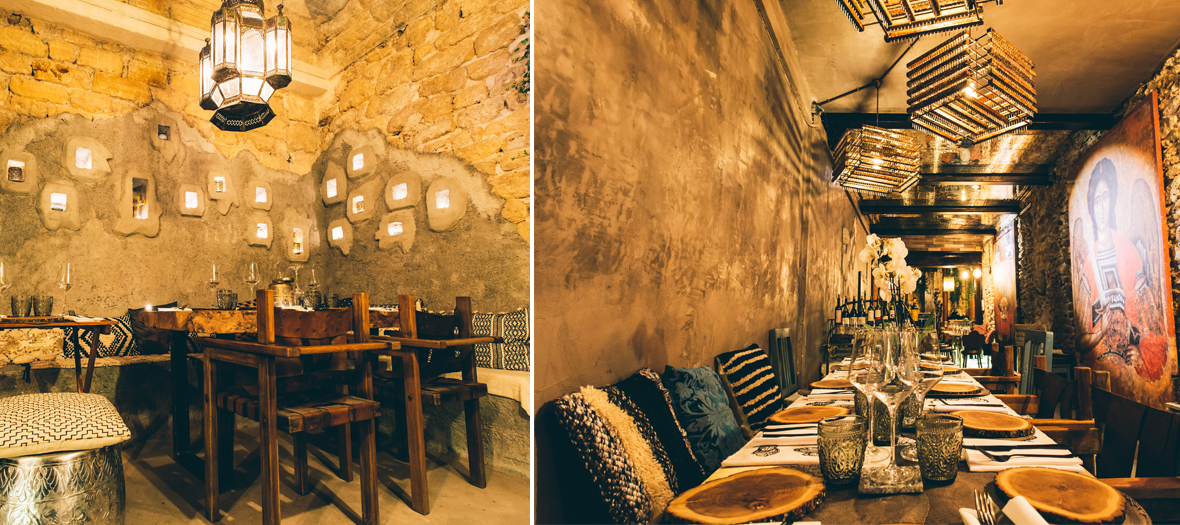 Monday to Saturday from noon until 2am, Sundays until midnight.
Also discover Yaya, the Greek table of Juan Arbelaez finally in Paris.