We dreamt of it, they did it. Less than two year after creating the buzz in Saint-Ouen, hot chef Juan Arbelaez (Plantxa, Levain, Vida, Froufrou) and the Chantzios brothers, founders of Kalios, have duplicated their Greek dining room in Paris, now also in the 19th arrondissement.
The Peloponnese at the Halle Secrétan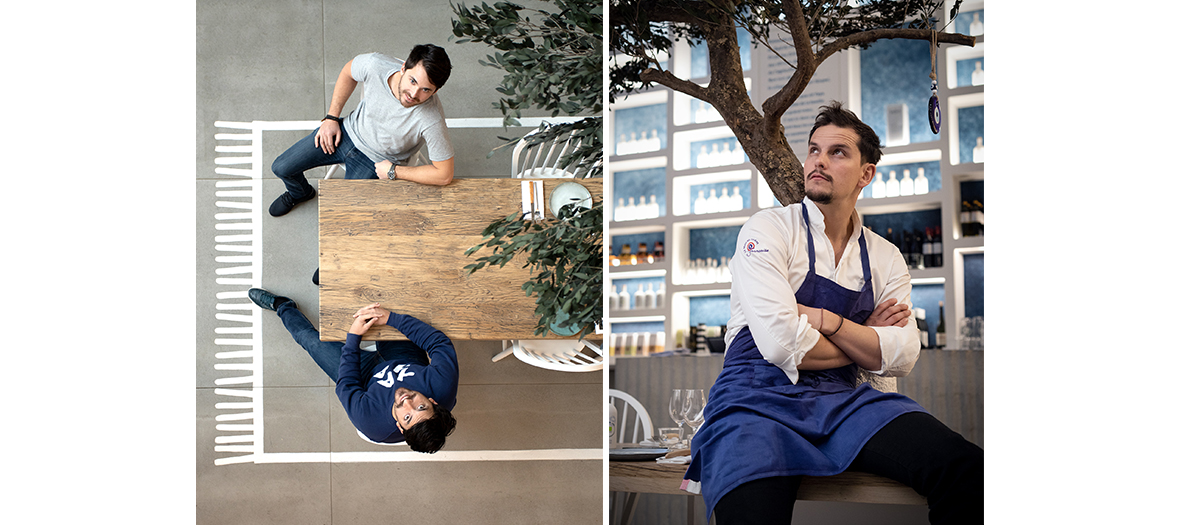 Once again, the team went for the big picture by choosing this incredible space of the Halle Secrétan, whose decor was inspired by the stunning landscapes of the Greek peninsula. Tie and dye walls between sky and sea, small wooden tables, white chairs, wicker hanging fixtures, mezzanine reserved for intimate dinners — everything is literally bathed in light.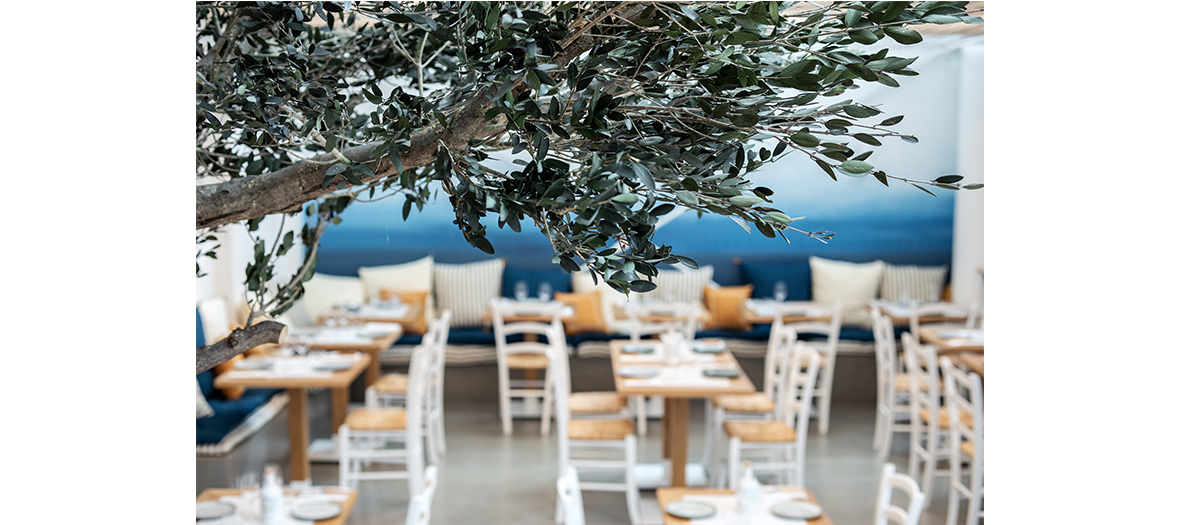 The fab detail? A real olive tree is planted at the centre of a very gregarious communal table. And a large terrace will be set up as soon as the weather improves.
Mezzes et caetera
Greek chef Fannis Exarchakis joined the adventure to concoct dishes to be shared. Morality, the more you are gourmet, the more you eat. To be tested absolutely: squid a la plancha and tarama (€8), octopus on a wood fire and mashed celery (€14), tiropita (a fabulous cheese fritter with pistachios and honey, €7) and glazed leg of lamb cooked over embers : melt-in-the-mouth delicious (€24/person).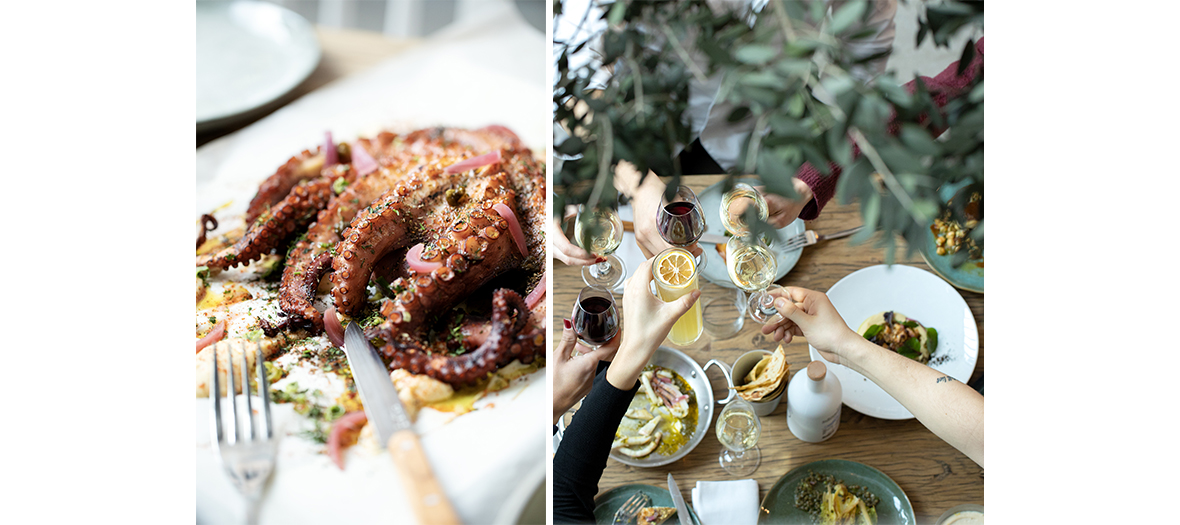 Special kudos for the small Proustian madeleine of the Chantzios brothers, a semolina cake and phyllo pastry, that comes in a modern version with glazed orange (€6).
Cocktails galore
Here the story is all about sharing-cocktails. Result: nobody is jealous. And this time again it's the Meilleur Ouvrier de France barman Simon Martel behind the bar: Al Fredo (bourbon infused with ginger, honey syrup, coffee, lemon, ginger beer, €10), Greek Spritz (€12 ).
Hot tip: take advantage of a – 20% discount until the 17th of February 2019, before the official opening.


Also check out the restaurants for party time
© Benedetta Chiala