With a bit of lucky you don't live very far and were born under a lucky star. At métro Faidherbe, while it may look like a run-of-the mill local bistro, Le Petit Panisse has been creating the buzz since a few weeks amongst gourmets, instagrammers and foodies, who make a beeline to come here from all over Paris. And that is a good sign.
For sure, the arrival of new chef Jeff Schilde (ex Dame Jane) has changed things in this charming  restaurant dating back to the 30s, with a typical Parisian decor worth of an Amélie Poulain remake.
Having worked for star-studded venues, this fast-talker, covered with tatooes imposes his colourful style. Examples? A stunning oriental terrine with merguez mint oil (€10), green asparagus with smoked scarmoza (Italian cheese) lemon sauce (€12), tartare and fries twisted with  combawa (citrus fruit) (€18), a fabulous beer cod, fish and chips style, with yogurt and red curry (€22). Classic bistro fare as you have never tasted, washed down by natural wines from a handful of producers (5€ per glass).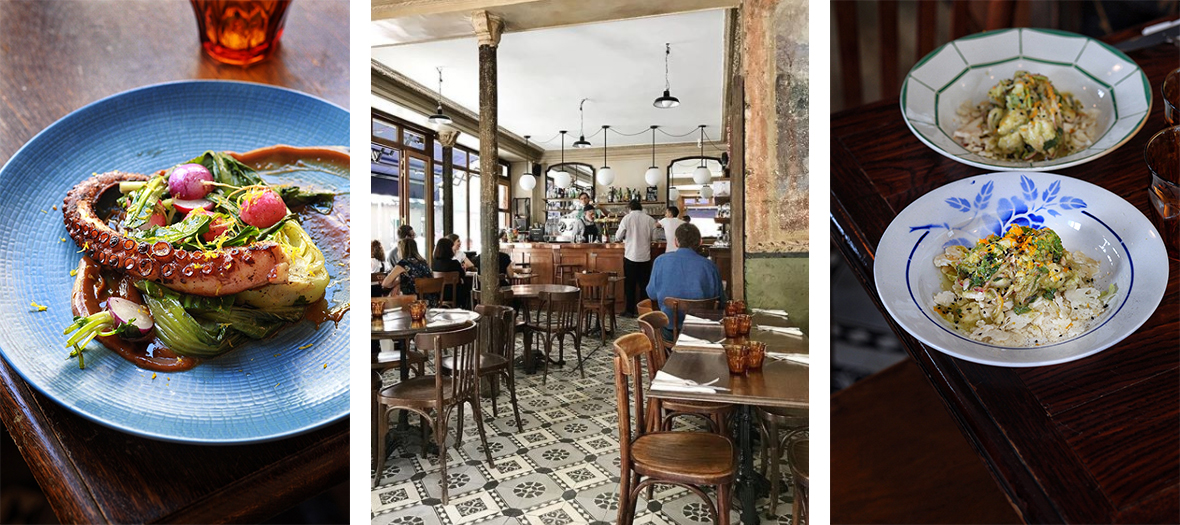 And because routine is not his thing, Jeff starts at the bottom for each service. For dessert this day, a wild glazed red orange  tiramisu and a Fontainebleau cream of lemon—infinitely sweet.
The plus: lhe old fashioned terrace where you can drink until closing time.
Open everyday from 8am to 1am.
Also check out Chez Justine, the buzzing restaurant and the Frenchie wine bar.