In the stable of Grégory Marchand (Frenchie, Frenchie to go, Frenchie Covent Garden), I ask for the Wine Bar. Inaugurated in  2011 inside his HQ on Rue du Nil, the happy hour spot of this super chef, recently crowned with the Prix Champagne Collet-Livre de chef, has just undergone a careful lifting under the help of interior decorator Emilie Bonaventure (Rose Bakery, Belle Maison, Epoca), orfèvre du style et du bon goût parisien.
The changes ? At first totally unnoticeable. And yet: a new bottle green facade, leather tables (a daring choice !), design stools, banquette, ceramic tableware, everything was entirely customized is a spirit of balance and modernity.
The same goes for what's on the plates with a new menu entirely reviewed by the one who Jamie Oliver affectionately called "Frenchie". Foie gras with pastrami (€12), scotch egg as a wink to his London address (€12€), asparagus sauce with a hollandaise sauce made with smoked butter (€14), canard à l'orange to share (€40), as well as the already cult saucisson brioché (€10) and a mille-feuilles with wild strawberries (€13 ). All to be shared at whim with bottles selected by the house (Domaine des Amphores IGP from the Collines Rhodaniennes Iris vintage, €30, Côte du Jura, Domaine Overnoy, €40).
The plus ? It's open on Sunday night. You know what needs to be done…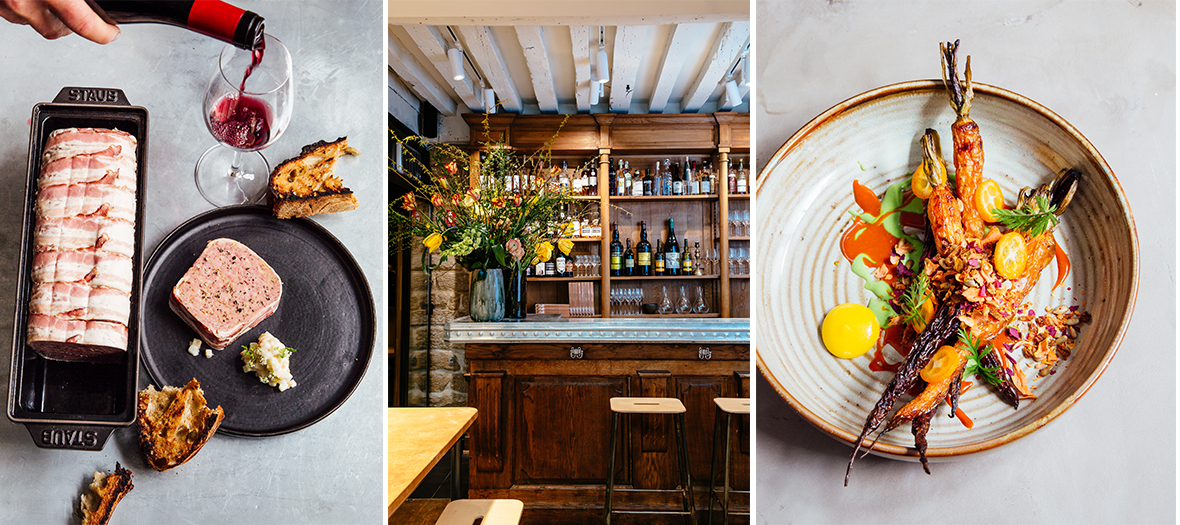 Open every day from 6:30pm to 11pm.
Also check out Deviant, the bar to be tested urgently.