All the dermatologists agree: the secret of beautiful skin is a good cleansing session in the evening, soft but in depth, to remove al the traces of pollution and makeup for a glowing complexion. Here is a quick tour of the best milks and special waters for makeup removal.
The new cleansing milk makeup removers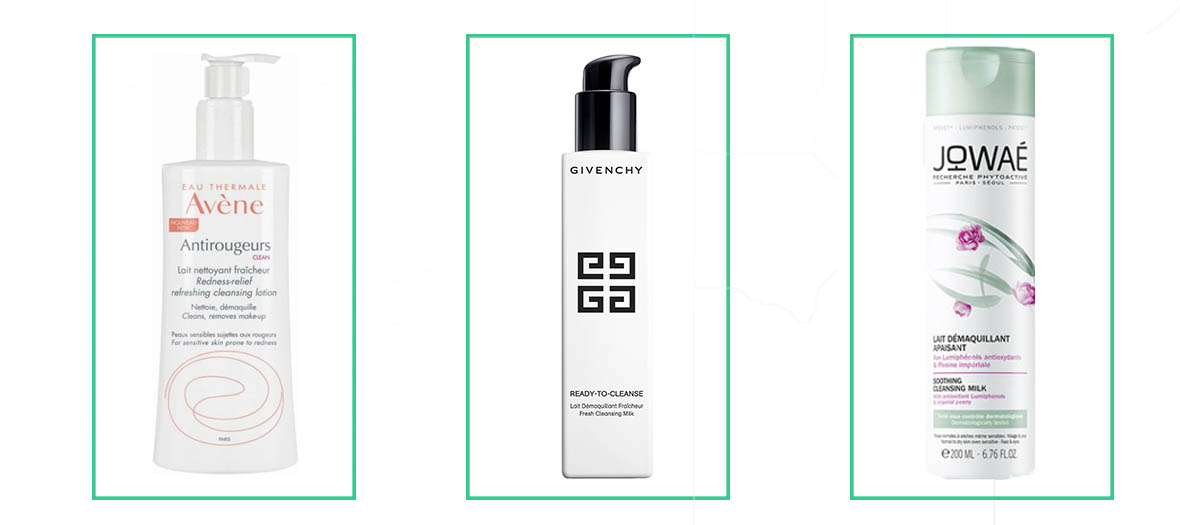 For whom? All those whose cheeks turn bright red for no real reason
With a fluid and light gel texture these new in-depth milky cleansers slip on the skin for more softness, removing all trace of make-up (even waterproof) offering instant freshness and comfort.
The plus: no need to rinse.
Result: skin is perfectly cleansed, not aggressed and super soft.
Anti-redness Clean 400ml, Avène, €15.80 - comprising an important quantity of Avène thermal water.
Freshness makeup remover, Ready-To-Clean, Givenchy, €34 - with Shea butter for moisturization.
Soothing milk cleanser, Jowaé, €11.90 - with natural active ingredients including imperial peony.
The micellary waters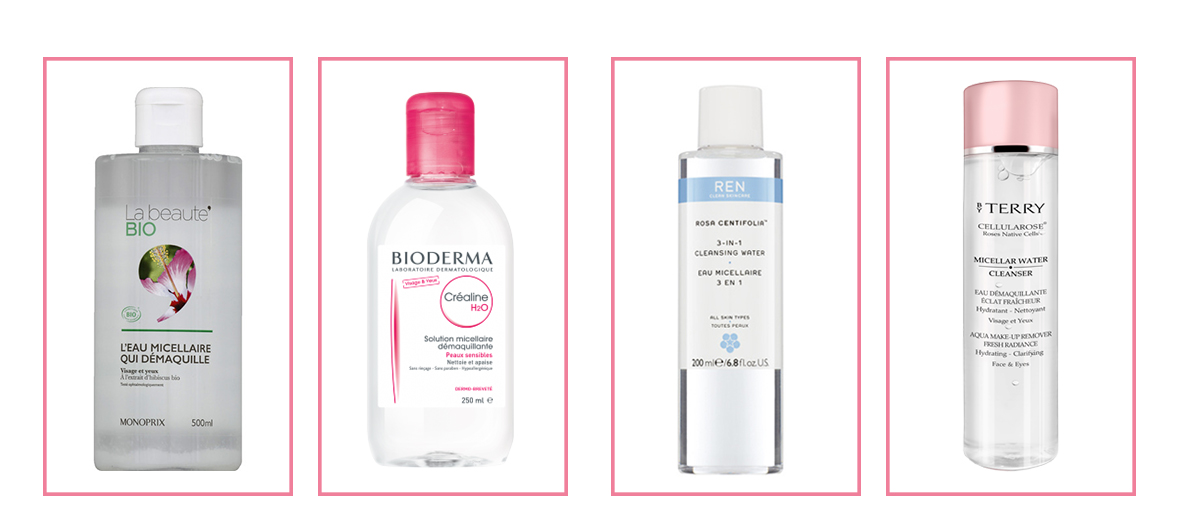 For whom? All the speedy gals who don't really have skin issues, but want a quick and efficient makeup remover.
With a formula comprising water and micelles, bringing the freshness of water and the technicity of an oil, micellary waters enable to remove both super resistant mascaras without blurring the eyes, and traces of pollution without aggressing skin.
Result: clean skin with no makeup in record time.
Eau micellaire La Beauté Bio, Monoprix, €5.81 - because it's organic and with a very affordable price tag.
Rosa Centifolia, Ren, € 18 - 3 en 1 micellar water for sensitive and reactive skins.
The Cellularose micellar water cleanser, By Terry, €50 - a concentrated formula with native white rose cells for extra glow.
The double cleansing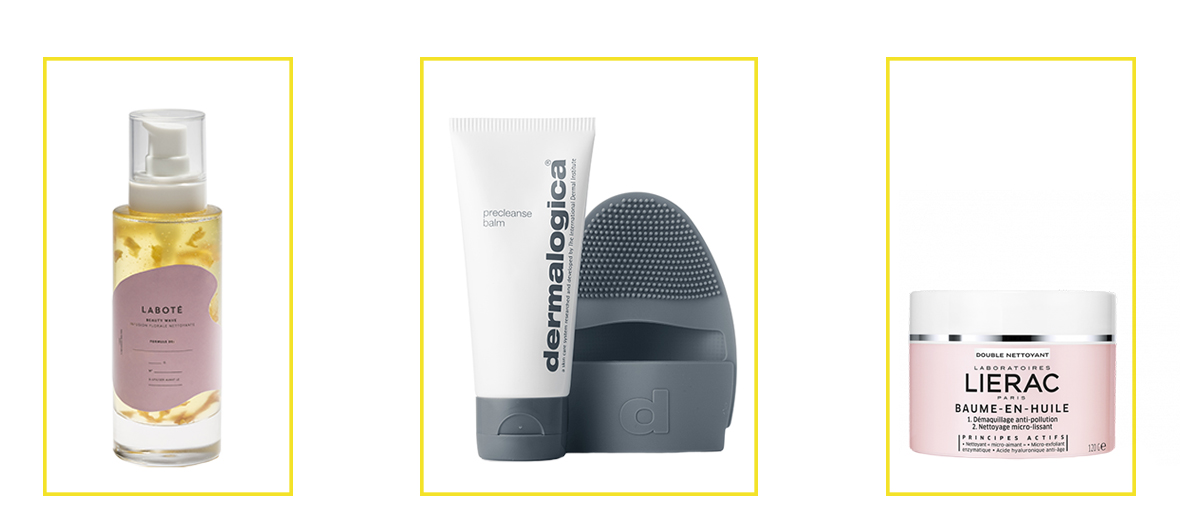 For whom? Urbanites who suffer from pollution, and those who tend to have pimples and want in-depth cleansing.
Layering, that has come to us from Japan and Korea, is a ritual in several steps. First step, you apply an oil extracted from plants on dry skin and massage well. Then add water to emulsify. The oil is transformed into milk for extra encapsulating and to eliminate residues, pollution, makeup and sun filters. Rinse with water and pores are liberated. On humid skin, move on to the second step, for the most minute. Use a milk or a gel that is the least aggressive possible, that will get rid of the last residues inside the deepest pores.
Result: glowing skin with pores liberated from all traces of residues, ready to receive the usual treatments.
Beauty Wave, Laboté, €28 - for a unique cocktail of fresh ingredients targeted for your skin.
Special cleansing gel, Dermalogica, €56.50 - with a combination of essential oils including apricot oil.
Oil balm Double cleanser, Lierac, €23.50 - with nourishing camellia oil.
NB: to efficiently remove oil, pollution, makeup and solar filters that obstruct pores, it is mandatory to use an oily material. And yes, oily substances dissolve better with oil.