His build and his clear eyes have inevitably already appealed to you on the small screen. Embodying with great humility the new guard of French actors , in the cast of the series France 2 On va s'aimer and The Small Murders of Agatha Christie , Lionel Erdogan was only to appear as appearing in Engrenages … He left with a role recurring over the last two seasons. It is to say if the medium appreciates its company.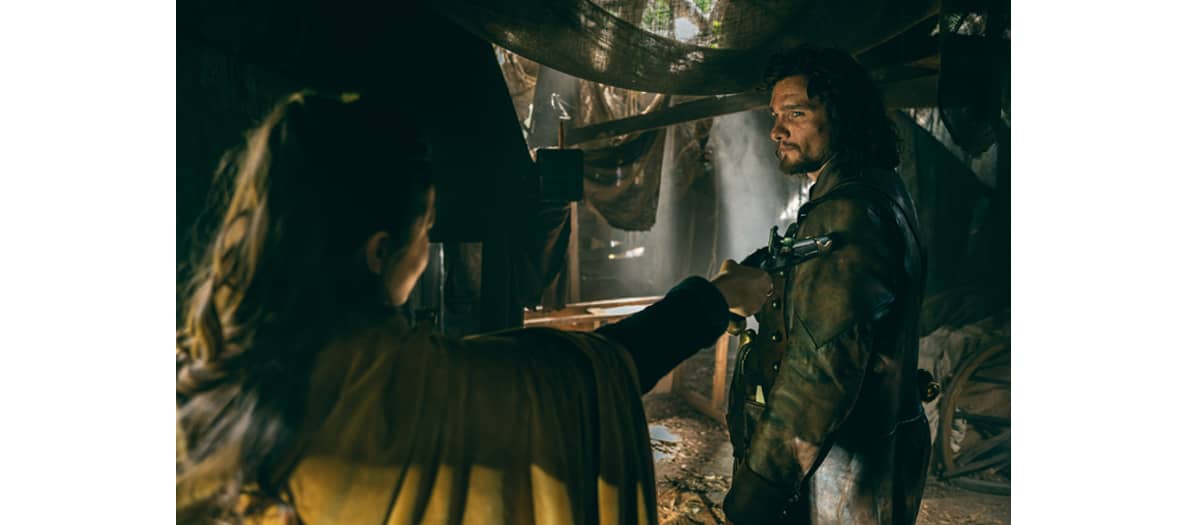 Currently playing Edmond by Alexis Michalik at the legendary Théâtre du Palais-Royal , this 35-year-old " big guy " will take on a key role in the upcoming Netflix series, La Révolution (October 16). A " very current " fiction which imagines in 1786 a virus (yours, yours) affecting exclusively the nobility, thus pushed to devour humans and leading to a merciless class struggle ... # haste
Work while having fun
For his role as Albert Guillotin , an orphan soldier who returned from the War of Independence of the United States filled with a revolutionary ideal, the actor had to maintain a strict diet, training in fighting and horseback riding. , and even negotiated to perform the stunts himself. Normal for our national Harrison Ford who, as a kid, dreamed of " playing heroes ".
Theater, TV, cinema, dubbing and even writing: why choose? " I want to do everything as much as possible! "A jack-of-all-trades trained on stage in his original Champigny , but who moves forward without a plan:" I go on instinct ". Driven above all by 2000's icons of humor ( Jamel Debbouze , Éric and Ramzy …), Lionel Erdogan still does not consider his career to be a real job: " I am not a guy who goes on vacation a lot because I consider that 'is already fun ". Maybe that's the key to happiness?
To live happy, live hidden
He who evolves in an environment full of ego has kept his group of friends since he was 14 (" my base, my valve "), remains discreet about his personal life and only shares his professional projects on Instagram: " It's illusory , but I would like to control my image ". A question of nature, age (" I'm not 20 anymore, already ") and rather strict education received by a Turkish dad who advocated " work above all ".
To find out for real, it remains to be decided to go back to the theater and book your ticket for Edmond : " To hear the first laughs when the show resumed, it was unique. We can't do without that. The actors as the public, one cannot forget its pleasure ". Understood ?
Also discover the shows to book urgently and the new Fridge Comedy Club of Kev Adams .

© Arnaud Juhérian