Launched in the 70's with the arrival of bell-bottom pants, wedgies are once again in the spotlight this year. Similar to stilts, they make you look taller, redesign the waist and legs, without feeling pain in your heels! So look at the world from above with the ten most chic platform shoes for Summer.
Louboutin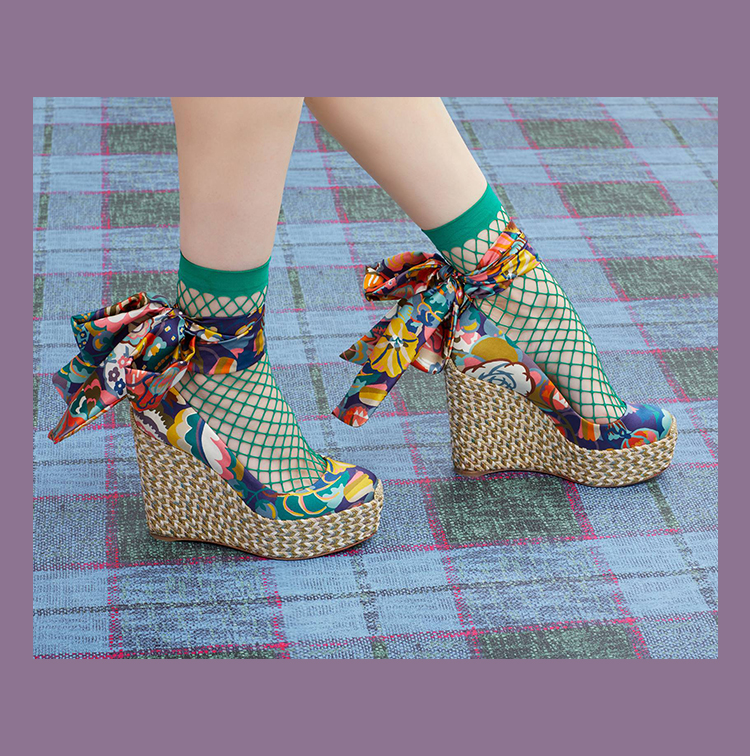 The iconic model of the favourite shoemaker of Parisiennes is colourful, dressed up with a Liberty of London printed satin and obviously the famous red sole. For an exquisite flower power look.
Louboutin, €575
Paloma Barcelo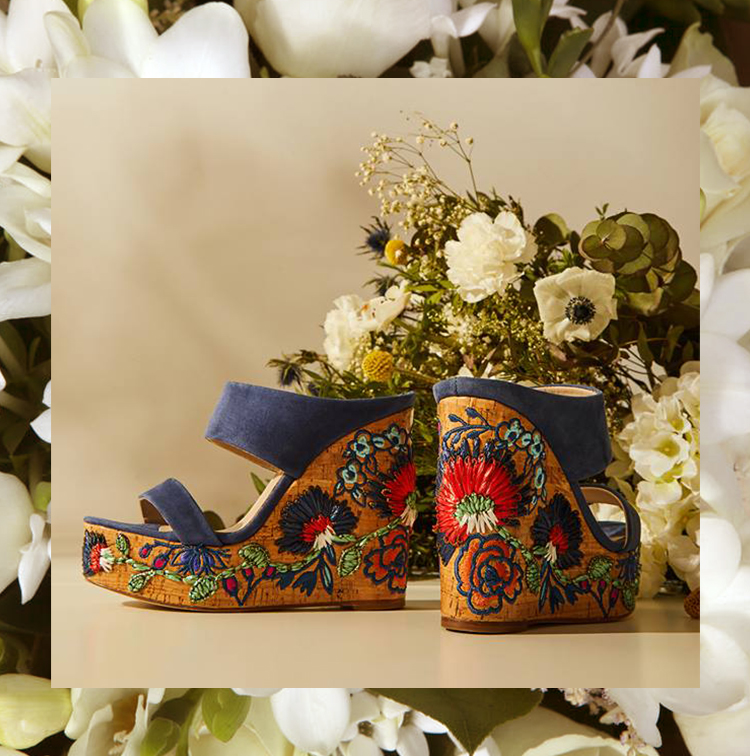 A platform work of art, dressed up with embroideries and floral drawings made by artisans in the purest Spanish tradition. ¡ Olé !
Paloma Barcelo, €310
Bocage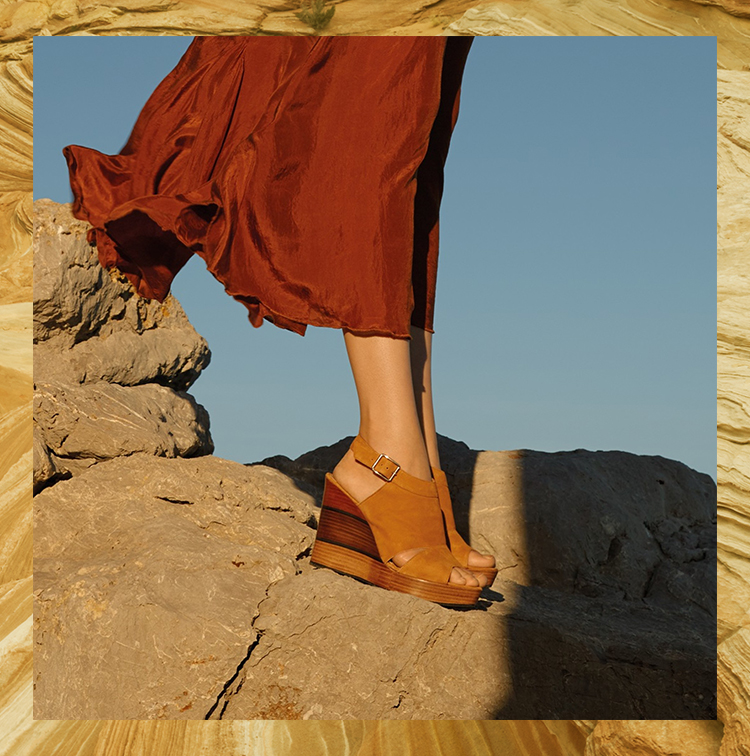 A sandal with a velvet effect and an ultra chic graphic heel. Ideal for a dressy party.
Bocage, €125
André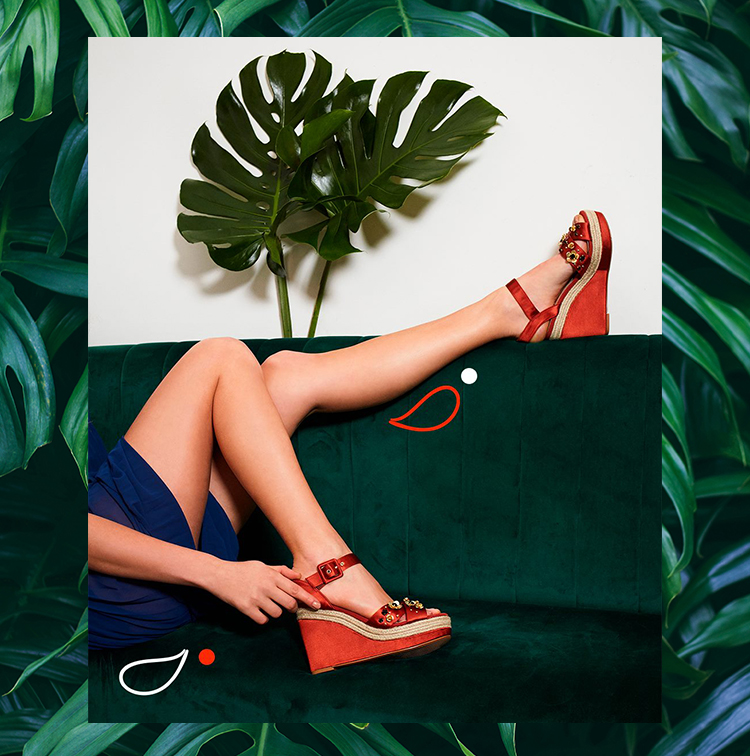 The elegant shoe of Parisiennes: a harmony of flowers and rhinestones… Perfect to gain some height with panache.
André, €79 sold at €39,50
Azéli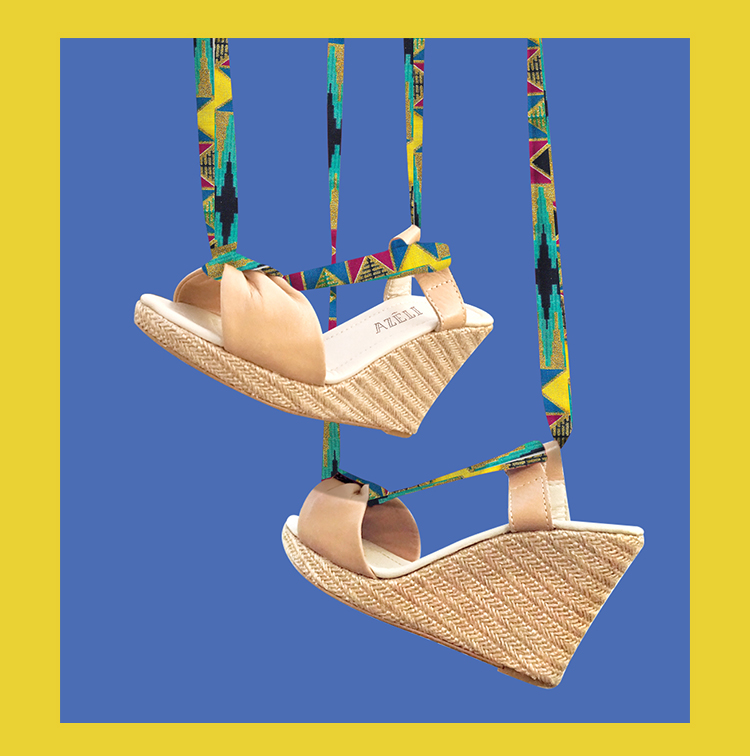 Hesitation never looked so pretty. With this pair of wedgies, you can change the ribbon in keeping with your mood of the day. Wax, silk, Liberty, every day can be reinvented.
Azéli, €110  a pair and the first ribbon, ribbon at €15
Castañer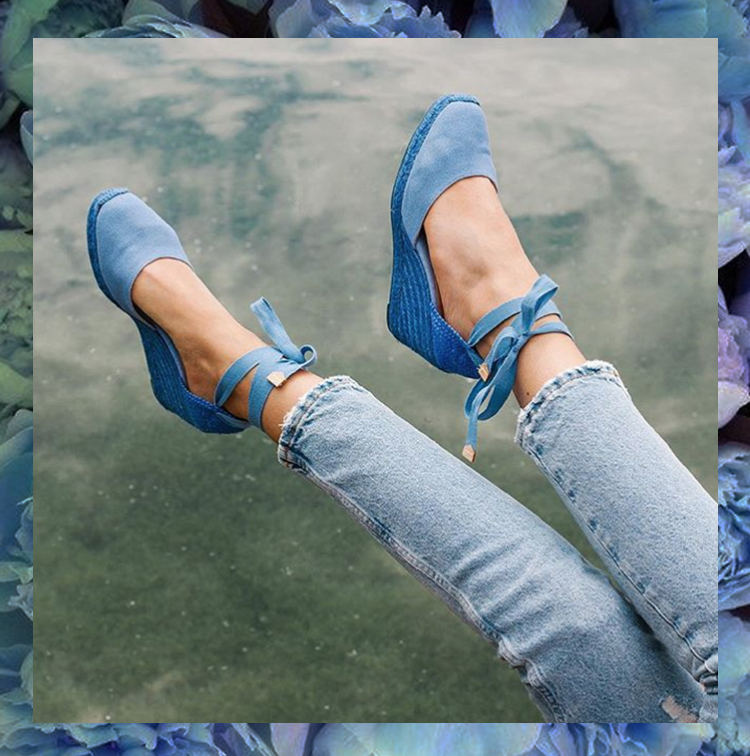 The perfect blue espadrille dressed up with a wicker heel. When a natural fabric comes alive under our feet...
Castañer, €115  regularly sold out, these superb wedgies are available disponible in the boutique on Rue Saint Honoré
264 Rue Saint-Honoré - 75001 - PARIS
Minelli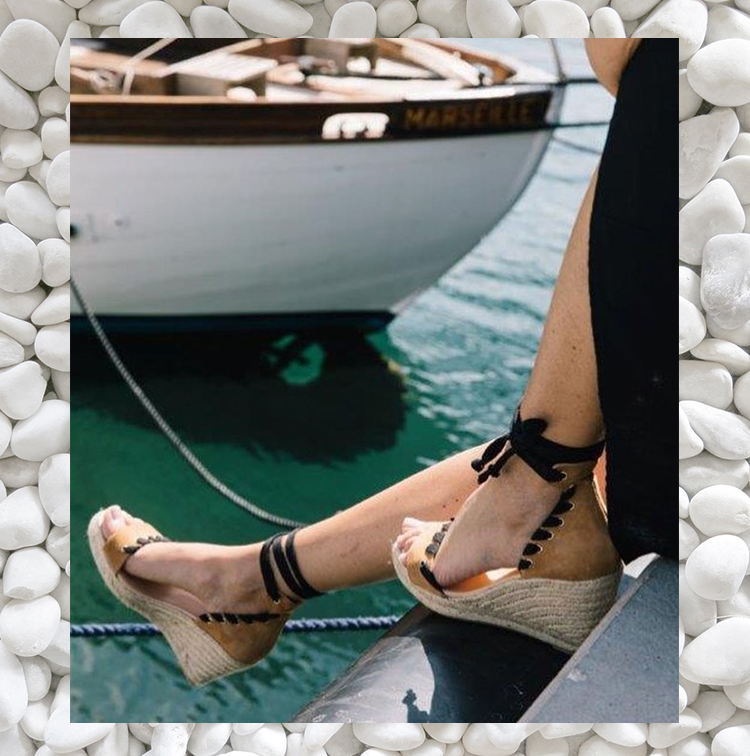 The combo of velvet and laced ribbons, these platform espadrilles are to be tied around the leg and ensure an ultra-feminine silhouette. So sexy!
Minelli, €109 on sale €87,20
Zara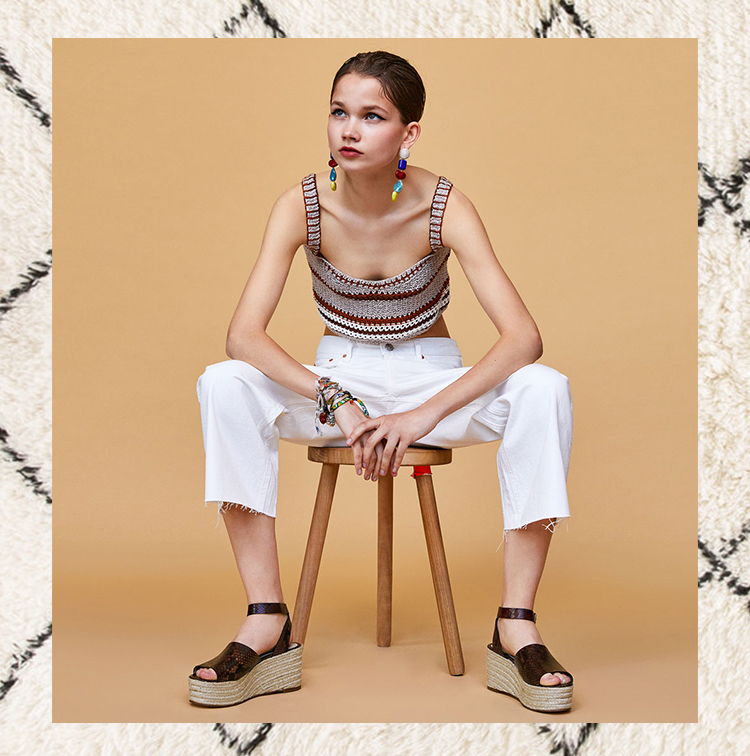 This buckle wrapped around the ankle and a modern snake print are the perfect combo for this platform wedge sandal.
Zara, €59,95
H&M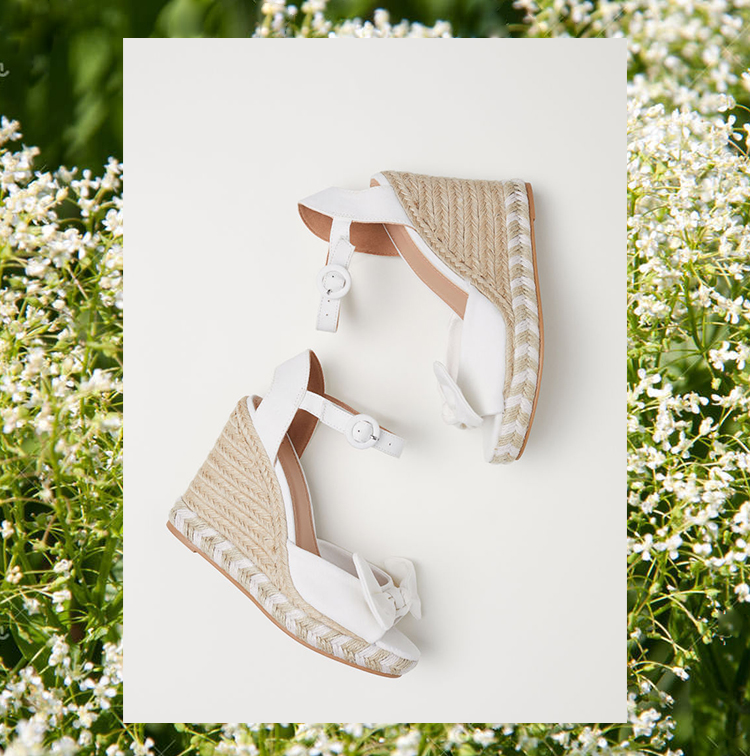 Adorable…he is the shoe dressed up with a bow, worthy of American pin-ups during the Roaring Twenties.
H&M, €34, 99
Kiabi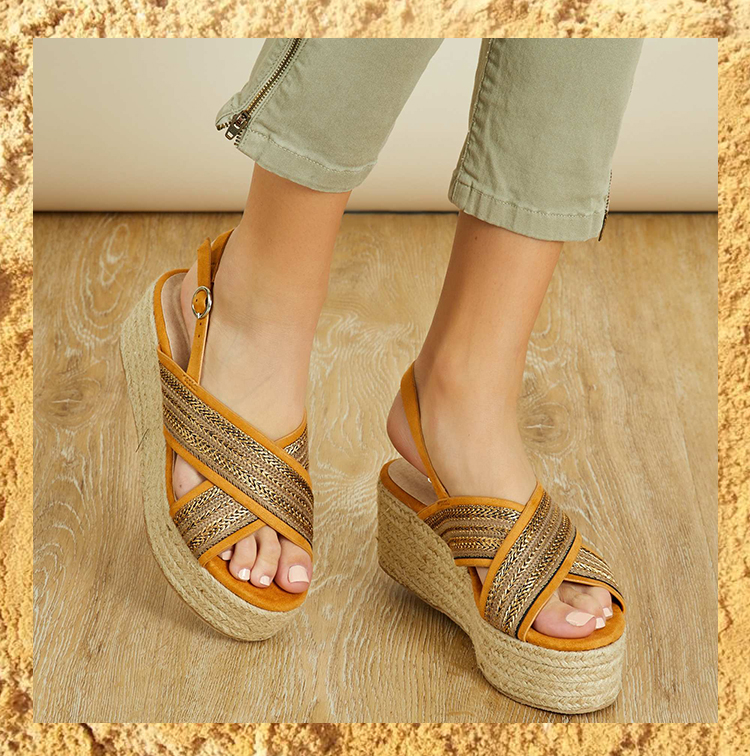 You thought this model came straight out of Chloé? Absolutely not! A small price for a sandal that is going to take Rue Saint-Honoré by storm...
Kiabi, €24
Also discover the top ten of dresses at mini prices and the prettiest baskets for summer.