She left the Hôtel Raphaël and Paris to take over the kitchen pianos of the Hotel Rosewood in London. Back in France, Amandine Chaignot took her time to ripen her ideas and prepare the opening of her first restaurant. A successful trial run for the rider chef, who signs with Pouliche, a venue in her image, both raw and refined, thought-out and spontaneous, committed and playful, that reserves a few surprises... A quick look before the official launch planned on the 21st of October (reservations are already open).
Two rooms, two ambiances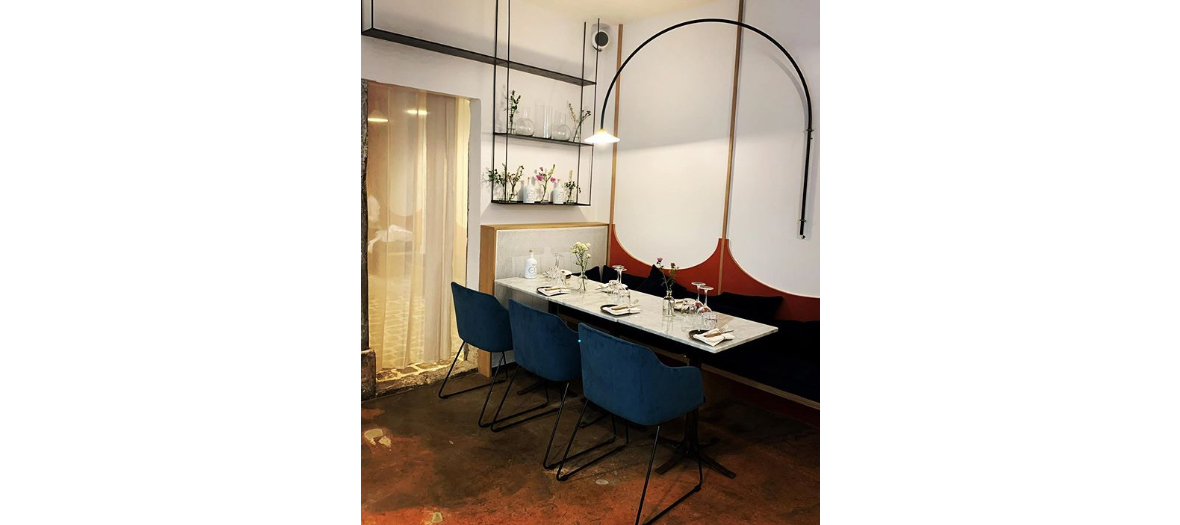 Located a skip and a hop from Bonhomie and Mulko, Pouliche opens up with a low-key cocktails bar, cute reminder of  the British ambiances she lived in for the past few years. A resolutely festive way to start off with signature potions by the head barman, from a selection of high-end rums and small plates of nibbles. It's quite possible to stay all evening long, unless you chose to go sit at a table…
But you still need to find the hidden dining room! Hint? Walk along the corridor until you see the kitchen opening onto this intimate and warm room with the allures of a country house (scratched walls, freestone and beams, banquette covered with midnight blue cushions) giving out on a charming paved green courtyard. The ensemble was imagined by architects from Atelier UOA, already at the origin of Marlette Poissonnière and Yaya Secrétan.
An incredible table open 7/7
"Joyful and reasonable," such is the credo of Amandine Chaignot. Her secret recipe?
A shared cuisine without any complexes that change at each service, enhanced quality products and rekindled naturality. Without leaving meat totally by the wayside, the chef enjoys serving vegetals along with seasonal fruit and vegetables, cultivated in the respect of nature and the environment.
The meal starts off with a mix of three mezzés for each table: falafels of chickpeas, with raisins and thyme; a terrific cold cream with parsley crème; a comforting soup of grains inspired by a Bolivian specialty; caramelized haloumi with sage, pomegranate with sage; tempura of shrimp and corn… The tone is set.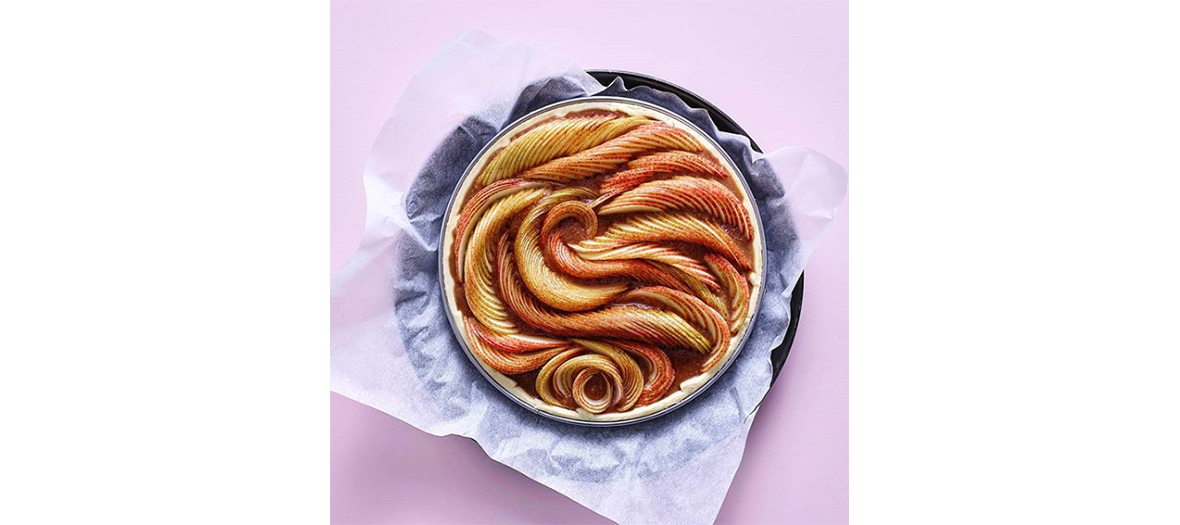 To continue, big battle between the mallard duck, cabbage, mirabelles and turnips, roasted chestnuts, figs and oxalis, to be enjoyed with a glass of French white wine.
Still in the running? Praline ice cream and juniper, little buns with chicory or a freshly baked chocolate tart, yum.
The rendezvous of Amandine
On Wednesdays, Pouliche goes veggie. No meat, nor fish, on that day: the menu is 100% vegetal. A way for the chef to change habits.
And on Sunday, no brunch, but a meal concocted to gather families around heartful dishes such as those served at home!
Open every day. Lunch menu €24-28. Dinner €40-65.
Also check out the other highly awaited openings.