Heads up: golden nugget. Just behind the Comédie-Française, the Rue de Richelieu now counts a new highly contemporary and sustainable venue. At Tamara, Clément Vergeat highlights simple products worked on with a precision that makes them aristocratic.
Locavore is chic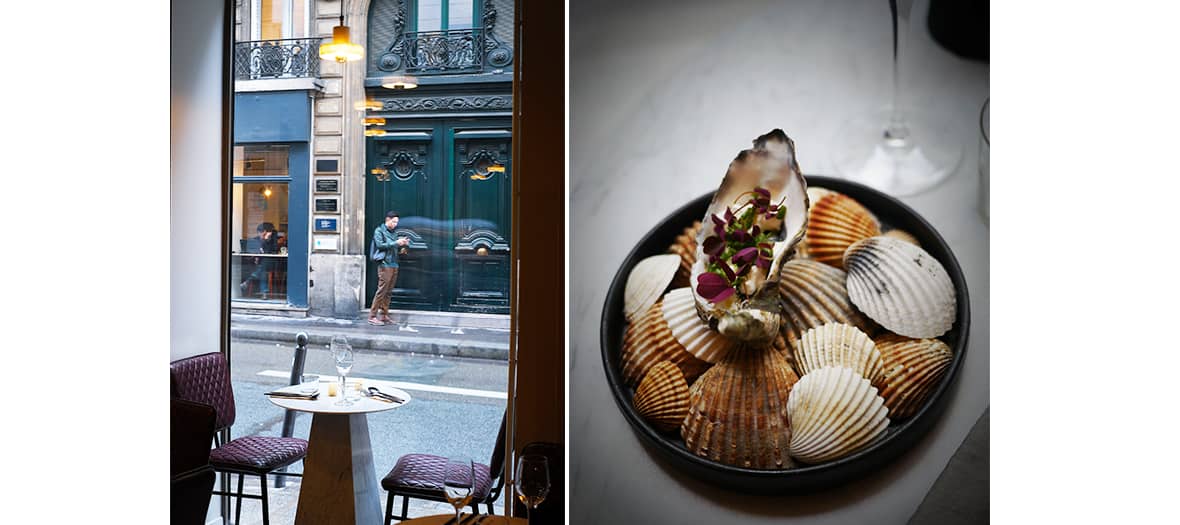 We had spotted him as a promising young talent in the kitchens of Top Chef, back in 2018. New tattoos, new look, new project. Clément Vergeat has just inaugurated his pretty first restaurant after sharpening his tastes with star-studded names (Guy Savoy, Alliance et au Copenhague d'Andreas Møller), but not just that. His experience of street food also taught him the love of simplicity and the importance of zero wast.
As proof, Terroirs d'Avenir is a source for him of the best producers from the Ile-de-France, his love of sea products which led him to order his fish supplies by ikejime in France (a Japanese method that avoids animal suffering and preserves freshness to the utmost) while aiming at zero waste with cutting and fermentation techniques. Order their fermented tea: a real discovery.
Carte blanche
Thus, we trust the chef blindfolded for his incredible €65 menu in 5 steps which includes a polenta / butter / poutargue fish eggs as an appetizer, a refreshing oyster / burrata / basil, a savoury yellow fowl/ spring onions / new potato and algae, to be finished by an incredible frozen parfait / berries / hazelnuts that makes you step back to childhood. In order words: a terrific address for a special rendezvous.
To be noted: the possibility of going to choose your wine in the cellar with the sommelier amongst a nice selection of small wine growers working with natural or biodynamic vintages.
Open Tuesday to Saturday from 6pm-11pm.
© Jean Bocheux
Also discover Giorgio, the new trattoria disco by Dalmata and The most beautifull outdoor evenings of summer.