Maybe his name does not mean much to you, but Frank Haasnoot receives more than 312k on Instagram and experience as intricate as a millefeuille. After working with a number of prestigious establishments from New York to Taiwan including Hong Kong, this Dutch pastry chef, laureate of the World Chocolate Masters in 2011, is highly respected.
Featured at Yann Couvreur
Well, just imagine, the Pierre Hermé of The Netherlands will be coming through Paris from the 20th to the 22nd of September, invited by his peer and friend, Yann Couvreur. And it's out of the question  from him to show up empty handed—get the drift? Three signature creations will be available exclusively in the Marais: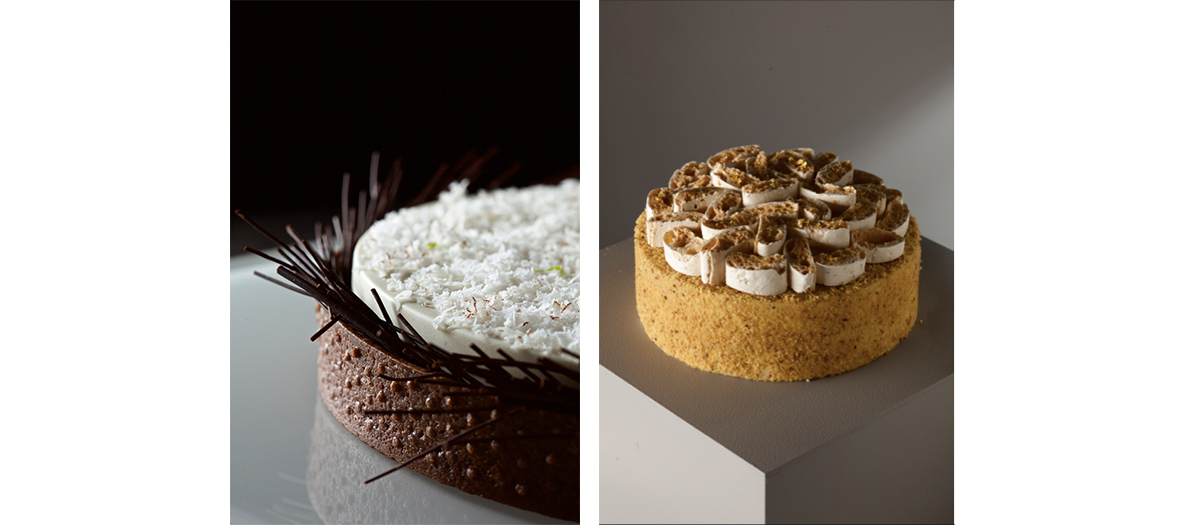 - The "Chocolate Tart", a feuilleté of cocoa, crumble and creamy chocolate on a chocolate biscuit.
- The "Piedmont", with a base of meringue, hazelnut praline and coffee whipped ganache.
- The "Choco Coco", a mix of chocolate,coconut and lemon et citron with a whipped Malibu ganache.
Choosing, entails renouncing. To be meditated on.
Yann Couvreur x Frank Haasnoot, from the 20th to the 22nd of September 2019.
And also
Engineer during the day and pastry chef at night, Moulaye Fanny (@moulayefanny ex-@dimplesman) leads a pretty rock'n'roll double life.
Her fans (nearly 30,000 followers just on Instagram) will finally have the privilege of tasting her treats in real life during two exceptional weekends at The French Bastards.
On the menu? Her amazing lemon and buckwheat roll and her Black&Yellow tart with a vegetal charcoal pie crust, coconut dacquoise, sumac mango glazing, roasted pineapple,  yogurt runny heart and green lemon zest, worthy of a 3 star (€5.80 per individual tart, €23 for 4 persons).
The French Bastards x Moulaye Fanny, on 21-22 and 28-29 of September.
61 Rue Oberkampf, 75011 Paris.
Crédit photo @frankhaasnoot

Also check out the pop-up of Shanty Biscuits and the Alaïa x Tati exhibit around the corner.