More than 80,000 personnes wolf down each day the tempting messages of Shanty Biscuits on Instagram (@shantybiscuits). Do you feel like a in real life tasting? The brand of personalisable biscuits is opening the doors of its first pop-up store at the heart of the Marais!
Shanty Motel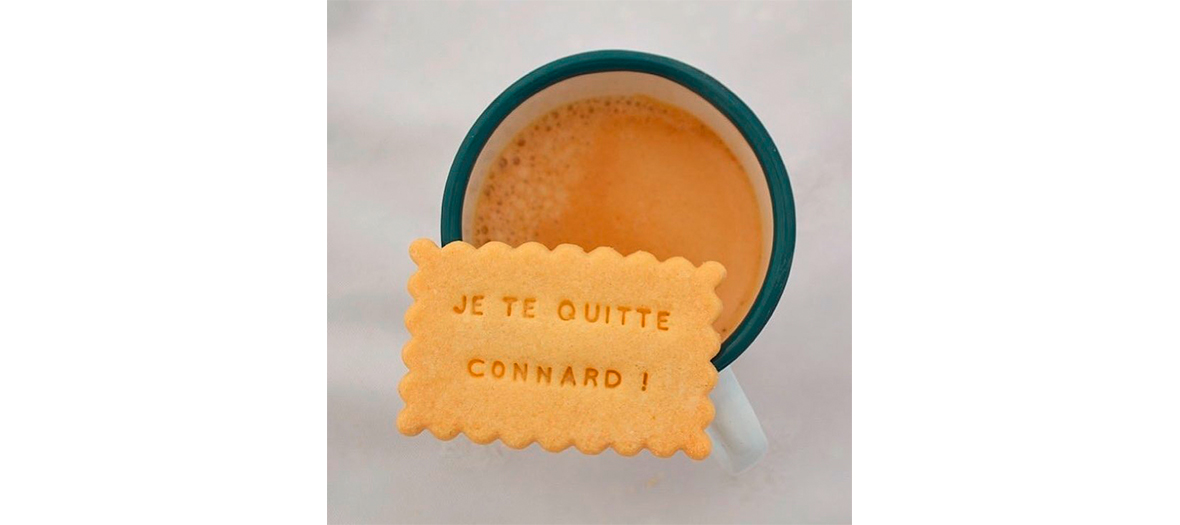 Scrunch scrunch. From the 12th to the 22nd of September, the Shanty Motel has set down its luggage in an ephemeral space entirely dedicated to these yummy small biscuits. Why a Motel ? "To play on the dualité of the brand between the cute side of the biscuits and the impertinent side of the messages", explains Shanty Baehrel during this interview, the biscuit queen, who reserved all the new info to her community of gourmets 2.0.
Very funny message
"Etouffe-toi", "Mais non t'es pas grosse", "J'irai courir demain", "Connasse"… in total, seven messages will be sold in the boutique by boxes of six pieces (€7). And you will even be able to dip your small biscuit on site in one of the dans organic drinks of the healthyKeïli coffee-shop— express manicures are offered by OPI, so as to hold the precious biscuit with prettily lacquered fingers. Totally "shanty" !
The Shanty Motel of Shanty Biscuits, from the 12th  to the 22nd of September at 17 rue Ferdinand Duval, 75004 Paris. Open every day from 11am to 8pm.

Also check out the new restaurants to test before everyone else and the best babkas of Paris.