It's the new big fad of foodies. Originating from Eastern Europe, the babka (translation of grandmother) is an irresistible chocolate marble brioche. We just went on a quick tour of the boulangeries, cantinas and coffee-shops to find the best specimens in Paris.
Mamiche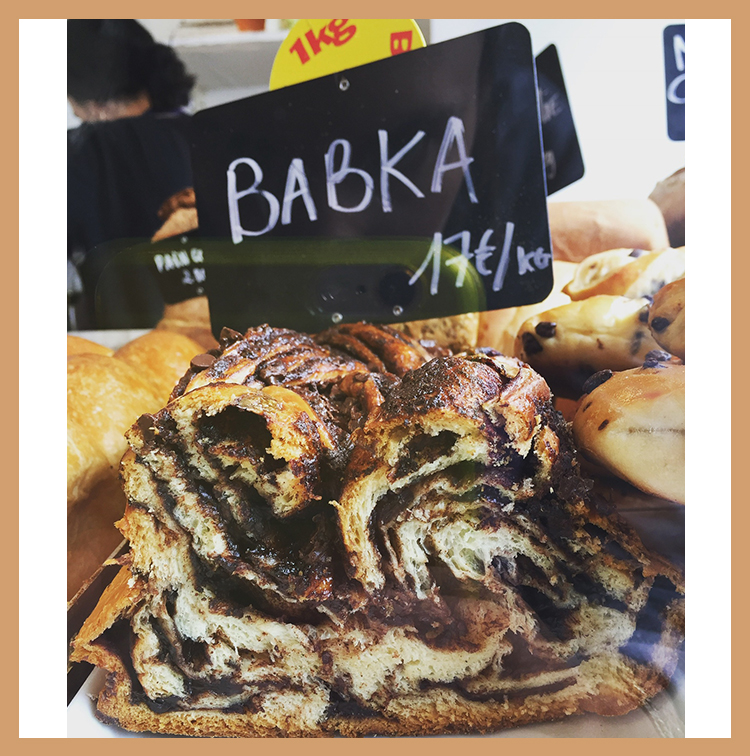 Never had a local boulangerie created such a buzz. Freshly launched in the flour business after a major reconversion, Cécile Khayat and Victoria Effantin pull out of their kneader the hottest babka of the moment, with orange blossom, cocoa past and Valrhona chocolate chip.
Mamiche, 45 Rue Condorcet, 75009 Paris. 01 53 21 03 68
€9,5 for a 4-5 persons babka.
Florence Kahn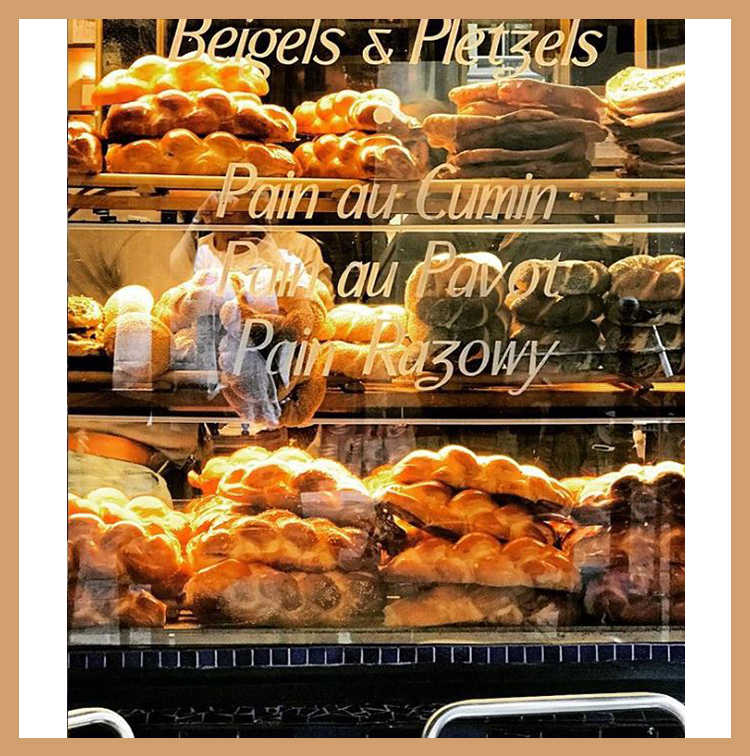 The best Yiddish caterer in Paris obviously offers his brioches for Passover (the period when it's traditionally sampled) or by special order, for gourmets.
Florence Kahn , 24 Rue des Ecouffes, 75004 Paris. 01 48 87 92 85
The French Bastards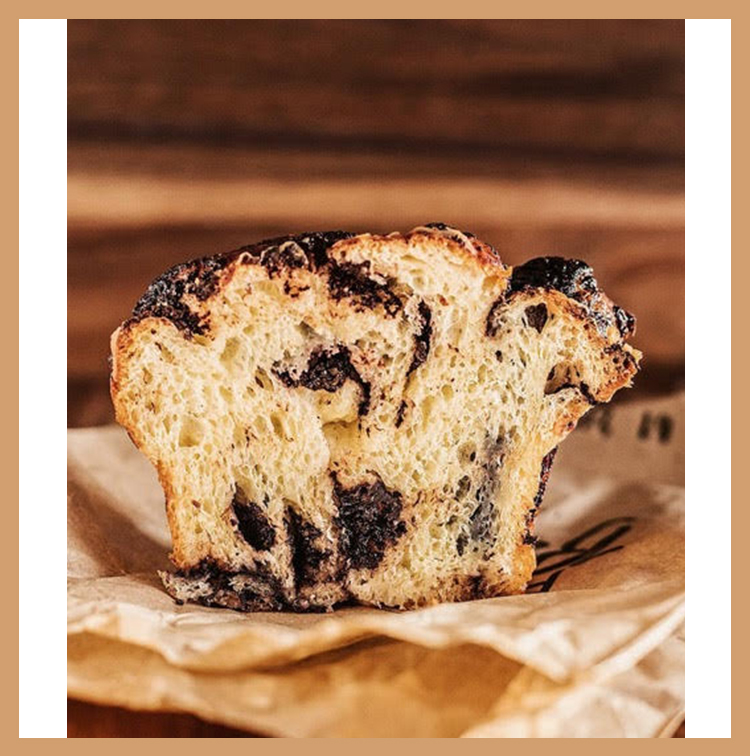 This delicious grandmother's brioche braided with chocolate is one of the best-sellers of this new star bakery in the 11th. Ideal to "food-porn your breakfast" or a Sunday brunch.
© Patrik - Thetravelbuds
The French Bastards, 61 Rue Oberkampf, 75011 Paris.
€3.80 for the individual babka. €16,80 the large model to be sliced.
Salatim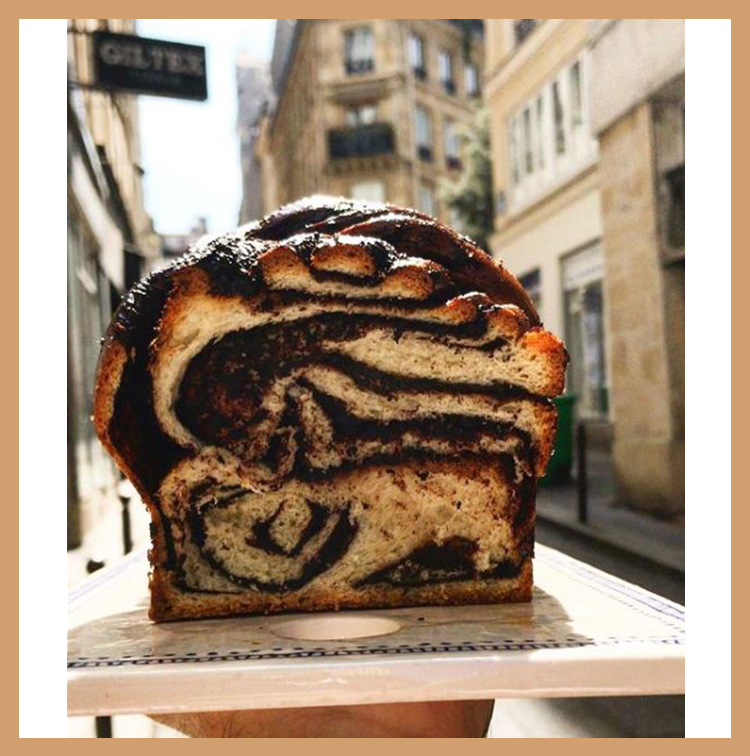 In addition to concocting the best schnitzel in Paris, chef Yariv Berreby whips up a really top babka with chocolate and date paste, basted with syrup. To be found in his pocket cantina at Sentier.
Salatim, 15, Rue des Jeûneurs, 75002 Paris. 01 42 36 30 03
€3 per slice / €24 for a whole babka as well as takeout.
Café Lai'Tcha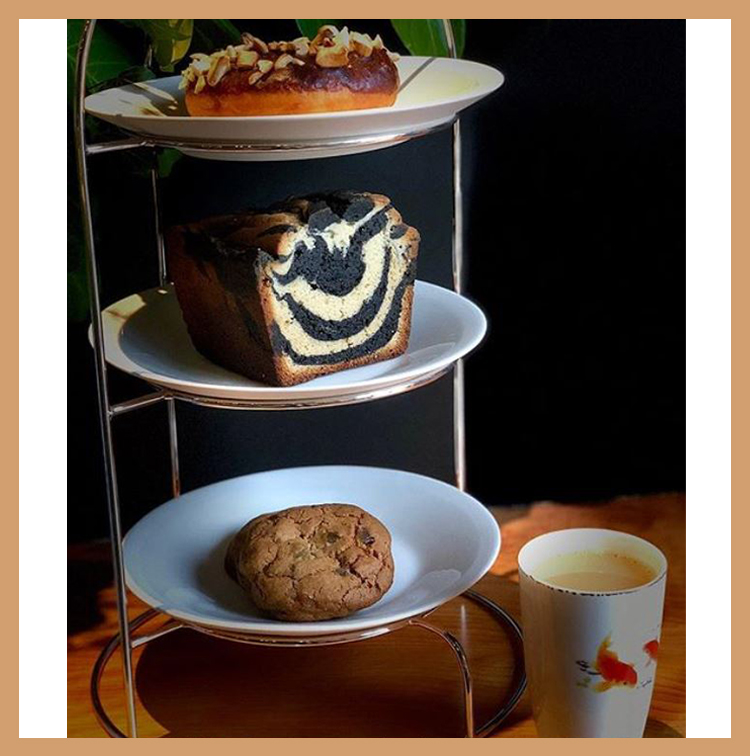 A babka in a Chinese coffee-shop? Surprise, star chef Adeline Grattard slipped a slice of babka on her brunch menu (Saturday and Sunday only). And for those who totally assume their sweet tooth, it comes with salty butter caramel, fresh milk cream and passion jam to pimp it as you wish.
Café Lai'Tcha, 7, Rue du Jour, 75001 Paris. 01 40 26 05 05
€6 à la carte and €5 to go on Saturday and Sunday
Jojo and Co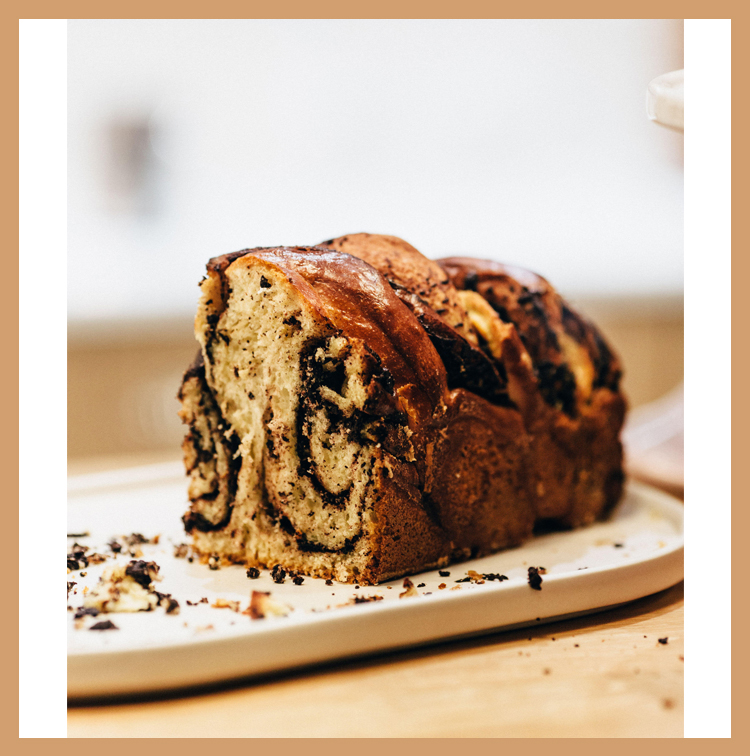 After the success of his bakery at the Marché d'Aligre and his weekend babka, Johanna Roques has just opened a second address in the 9th. And since good news often arrives in pairs, here the famous brioche comes out of the oven every day.
© Jennifer Sath / labodefif
Jojo and co, Marché d'Aligre Beauvau, Place d'Aligre, 75012 Paris. 06 18 34 26 02
3 euros per share. Whole babka at €24
La Bête Noire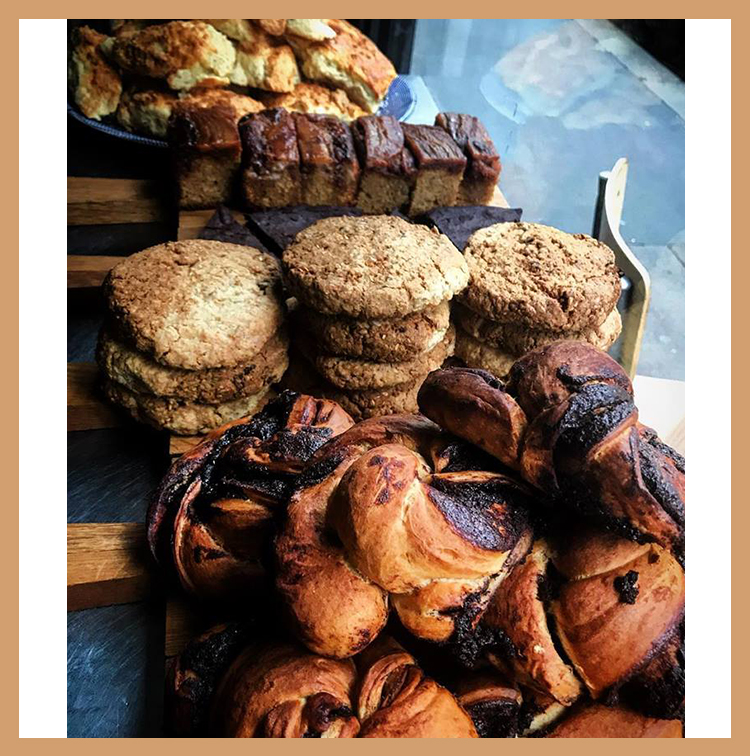 It's the new cool hangout at Port Royal. Aside from super-brunches, this adorable small café serves all week-long amazing breakfasts that obsess the entire district. The breakfast star? Their plump choc-cinnamon babkas, to dip in latte. Irresistible!
© @bonjourkatrina
La Bête Noire, 58 Rue Henri-Barbusse 75005 Paris. 06 15 22 73 61
€4 for an individual babka on the breakfast menu.
Mokonuts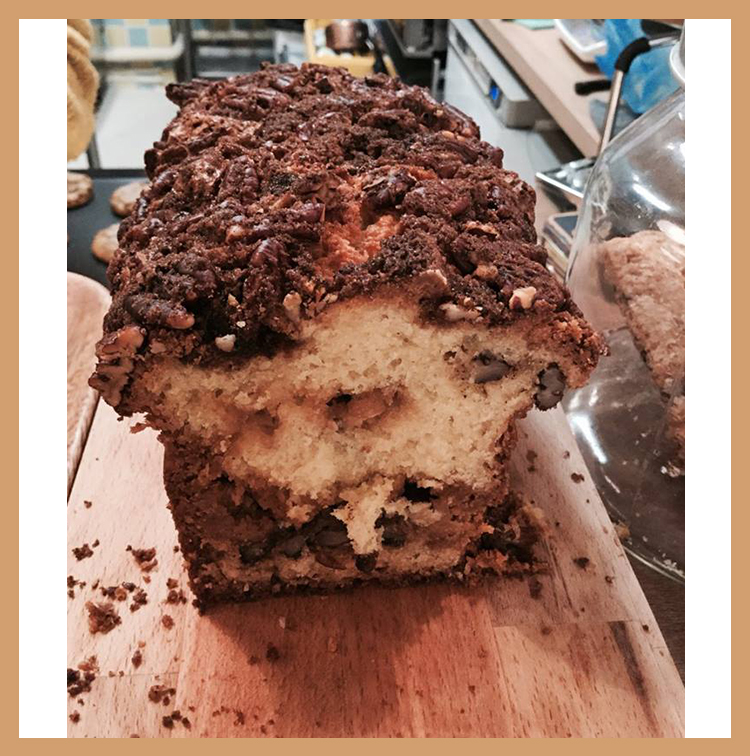 Tasks are clearly divided between Omar Keitem and Moko Hirayama. He's in charge of cooking, she handles all the pastries. And if the reputation of Moko's cookies is well-known, her babka is also right up there, chocolate with yeast and sometimes bitter orange. Careful, the brioche is not available every day—so give them a call before crossing all of Paris.
Mokonuts, 5 Rue Saint-Bernard, 75011 Paris. 09 80 81 82 85
5 € la part de babka
Bob's Bake Shop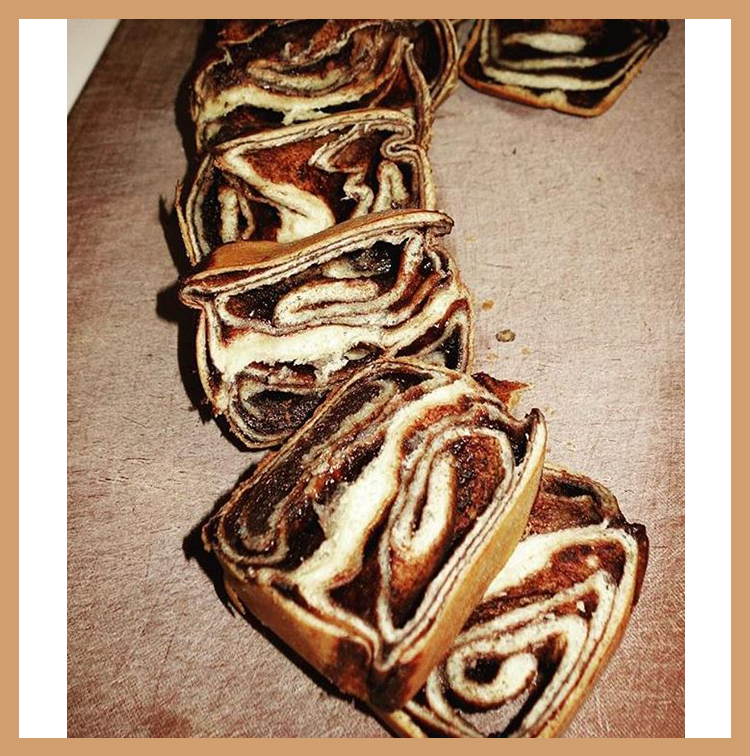 Importing the coffee-shop spirit like in Brooklyn is precisely the promise of Marc Grossman, an American in Paris since more than 10 years serving just the right products… totally delicious. In his "bakerie" of the 18th arrondissement, he perpetuates his cool mission … And like in New York, it's possible to order your babka the evening before shabbat.
Life sure is stylish, no?
Bob's Bake Shop, Halle Pajol, 12 Espl. Nathalie Sarraute, 75018 Paris. 09 84 46 25 26
To be ordered on Thursday for Friday at Paris 18th
Marcelle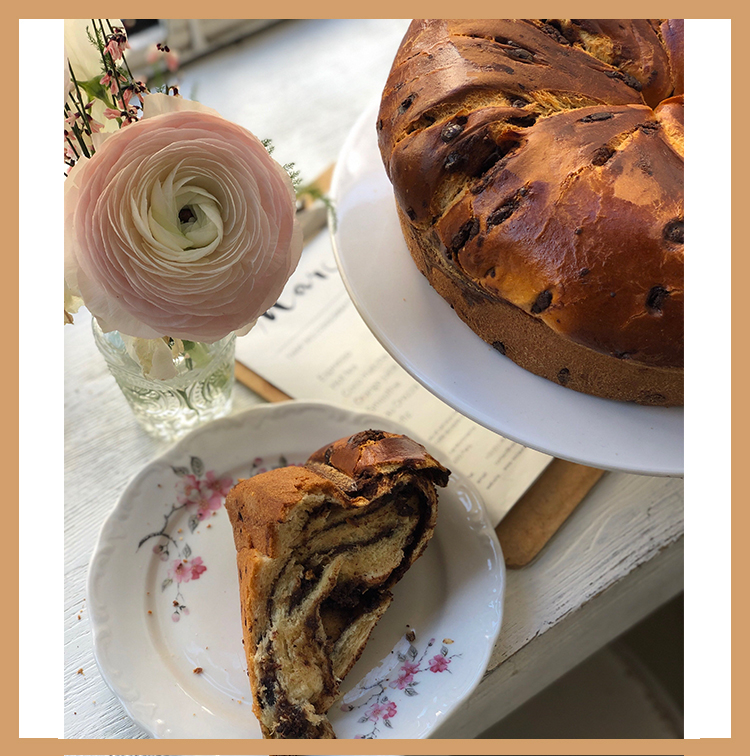 The counter of this adorable coffee-shop in Montorgueil is filled with incredible cakes. Amongst these, an amzing babka twisted with orange zests, mmh !
€4 for a slice of babka
Marcelle, 22 Rue Montmartre, 75001 Paris. 01 40 13 04 04