A cheese without milk , is it possible? A true Parisian curiosity, the organic address Jay & Joy silences all bad tongues and invents the 2.0 creamery, which deals with plants in line with cheese traditions and French know-how from home.
A vegetable dairy in rue Paul Bert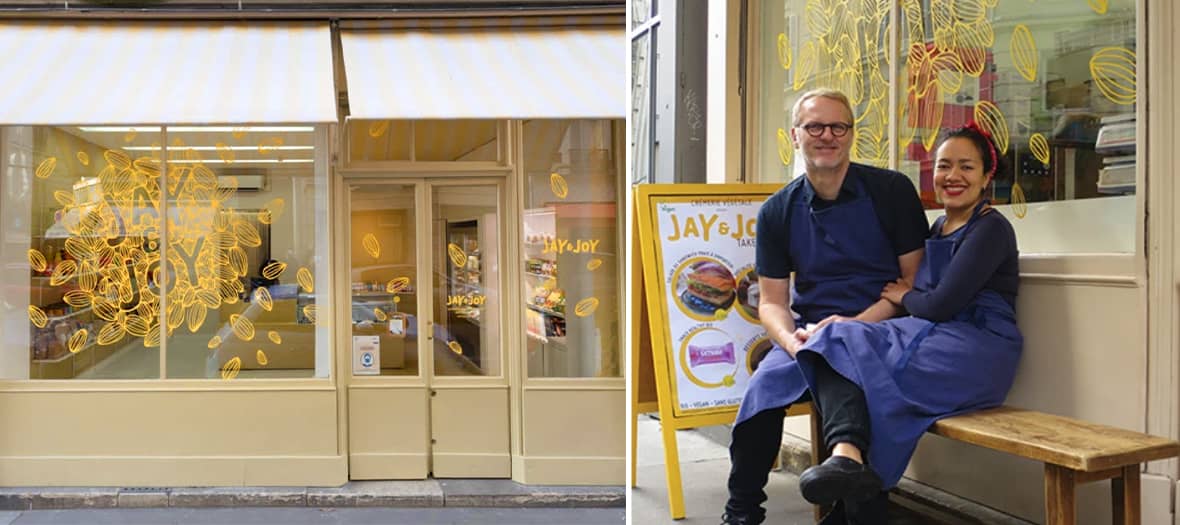 At the origin of this unique project, Eric and Mary, two bon vivant, who over the years have become vegetarians and then vegans ... The only problem for the gourmet duo: the difficulty of doing without good cheeses.
The fine mouths then realize that there is no artisanal alternative on the market (except industrial false mages really yuck). Never mind, the two creatives are trained in ancestral cheese and ripening techniques from reputable schools to better apply it to vegetable dairy products, replacing cow's milk with almonds and cashews. or even coconut.
Products to test once in a lifetime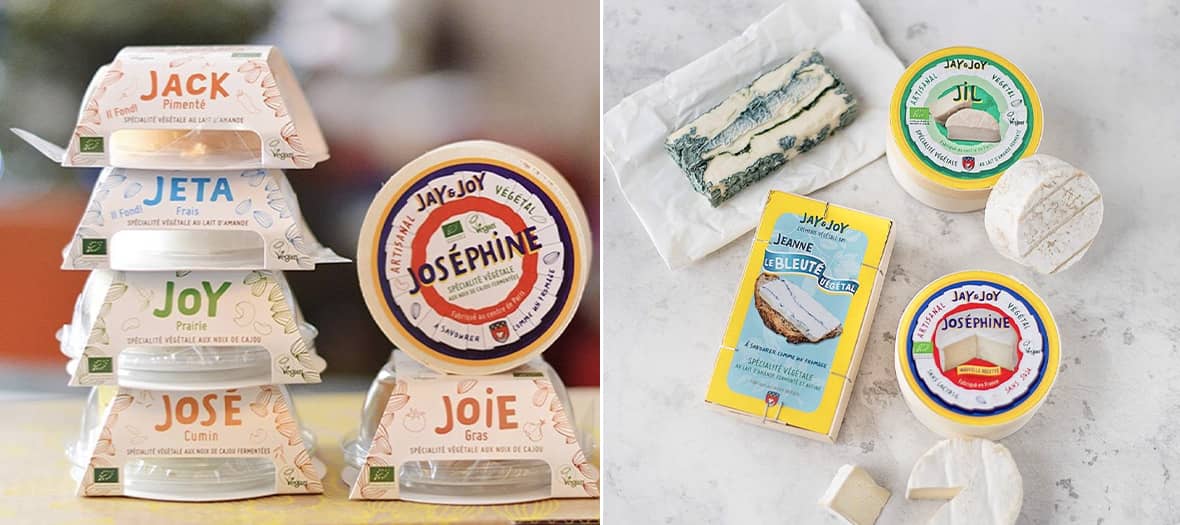 On the shelves, it results in a series of highly original organic cheeses, dry, fresh and cut, full of character (craftsmanship requires) and lactose-free, soy-free and gluten-free.
But what does a vegetable cheese look like? At Jay & Joy , there are a few bestsellers, starting with Joséphine , an alternative to brie with a flowery rind made from cashew nuts, almond milk and salt. A killer, even for lactose-friendly people who love real cheese.

The other really impressive flagship cheeses: Jil to replace goat cheese (€ 6.45) or fresh Jeta (€ 4.90), a perfect vegan feta to slip into a salad with olives or watermelon.
Do you like blue cheese, parsley pasta and other roqueforts? The Jeanne (€ 4.90) does the job more than ever, especially if you use it in a sauce or to cook with pasta or on a pizza.
And for lactose intolerant raclette lovers: let's go for Jackfondu (€ 6.90) made with almonds and coconut oil (also available in a spicy version) to create a sensation at your next dinner!

Note : the 100% organic and plant-based grocery department with the vegan foie gras everyone is talking about: Joie gras (€ 5.50), made on a base of cashew nuts, or even alcohol-free wines … Really lol .
Open every day from 12 p.m. to 3 p.m. and from 4 p.m. to 7:30 p.m. (except Saturdays open from 12 p.m. to 2 p.m. and from 3 p.m. to 7 p.m.). Closed Sunday and Monday.
Also discover Chambelland , the best gluten free bakery in Paris and the recipe for a vegan Bounty chocolate bar