Discover the new Harry Potter Parisian version. A metro for Samarra is the perfect combo between JK Rowling's novels and the tales of 1001 nights … And for good reason, its author, Isabelle de Lassence , was rocked by the famous adventures of the wizard during her adolescence. Immerse yourself in this first novel that will make you drop out of Games Of Thrones . Good vibes guaranteed!
A fantastic pitch
Once upon a time there was Swann Delva , a philosophy student at the Sorbonne with a supposedly quiet life. Until the day he discovered Haxo , an abandoned metro station in the heart of the 19th district. From this station, it will be propelled to Samarra , Iraq in the Middle Ages , where it will travel for 35 days.
His challenge? Answer the Caliph's question: " Is there life after death? "
To find the answer, the student is about to experience the most absurd adventures . He foils the tricks of his opponents to keep his privileges at the palace and not to risk execution. During all these adventures, he also meets Inès , his first love. Test after test, he will eventually find the answer, in extremis .
A time machine
The station of Haxo carries Swann for over a month in Samarra. There, he made breathtaking encounters . In particular, he spends a colorful day with the merchants of Samarra with whom he gorges himself on traditional dishes and discovers all the corners of the city. He is also more confident and serene , rid of all the tics that he accumulates on a daily basis.
A pretty love story
No good adventure novel without a good dose of romance. His love is for Inès , the clairvoyant of the Caliph of 1001 Nights. This young woman with a pure character and fiery hair allows the philosopher to find the answer to the caliph's question. But we won't spoil you further.
Surprising characters
What does a student of philosophy feel bad about transported to the Middle Ages ?
" It's a learning novel which, at times, turns into a philosophical tale with a touch of adventure, fantasy or dream… ", explains the author. We learn with him, over the course of the adventures, that the most important answers lie in the heart of man. Throughout the novel, we evolve with the character and we even end up becoming attached to him. For Isabelle de Lassence , " This trip, everyone can do it just by looking around and in themselves, by taking the metro or not ".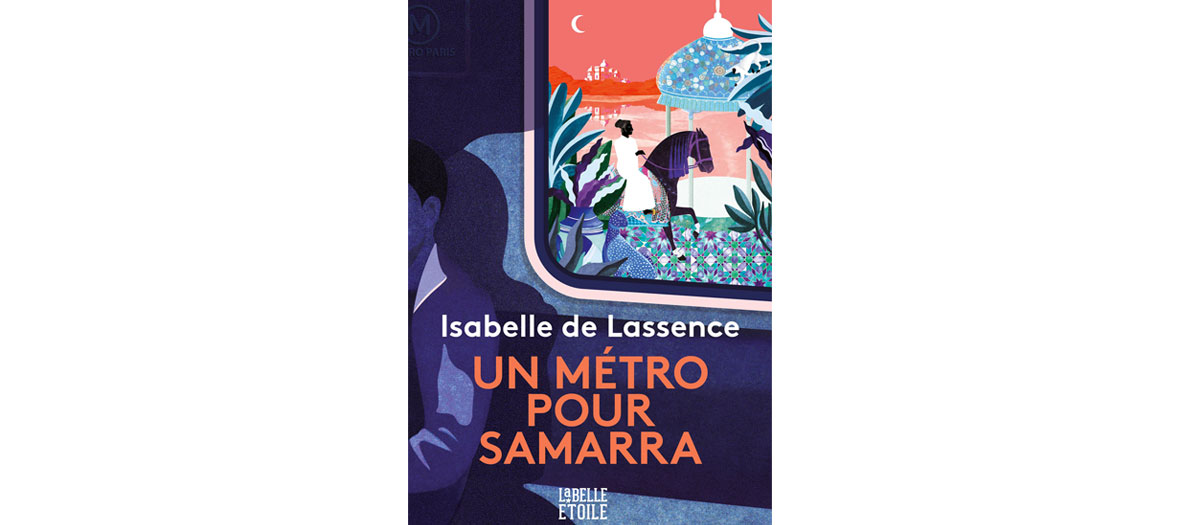 A metro for Samarra , Isabelle de Lassence, € 19.90
Also discover: infiltrating Cannes without accreditation and the must-see shows .