credit : Photo Philippe Matsas © Flammarion
Barely out in bookstores, it is already the subject of controversy galore throughout Paris : described as misogynistic, disturbing, uneasy ... With Sérotonine , Michel Houellebecq , four years after the publication of Soumission, once again shakes its readers. On paper, the pitch is however classic: a man, recently separated from his partner, sinks into a severe depression. What to think of this new shocking novel?
Signature of our national Houellebecq (we do not change a winning team!), Sérotonine is built in a particularly heavy cynicism. Florent-Claude Labrouste is a 46-year-old agricultural engineer employed at the Ministry of Agriculture. Depressed after leaving his 26-year-old Japanese partner, Florent-Claude wanders in a creepy Mercure hotel in Paris and then in Lower Normandy .
He owes his survival to Captorix , a drug that stimulates the production of serotonin, the hormone of self-esteem . With his own ironic and biting tone, Houellebecq sets out, via this character disgusted with everything, to dissect the decline of the feeling of love, France, the European Union… In short, the entire West.
A borderline Houellebecq (as always)
Willingly provocative, Houellebecq remains faithful to his punchlines in his new novel. On the program: zoophilic pornography, primary sexism, immoral mockery ... As always, a good number of fashions (the dictatorship of wheeled suitcases), personalities ( Kev Adams or Christine Angot ), or cities ( Niort being described by the character of " The ugliest city I have ever seen ") take it for their rank. While all of these more than borderline topics punctuate the entire book, almost all of them are brought up in an often hilarious tongue-in-cheek tone.
Misogynistic flights at will
Feminists , go your way! Florent-Claude, the protagonist, has his own vision of women, often described as " big sluts ". Her exes are mostly reduced to their " little asses " or their " three holes ". Although the words come out of the mouth of a fictional character and not that of the author, we find the recurrent and somewhat pejorative vision of the writer on women, like " the map and the territory ".
To create a real cultural controversy is to tackle contemporary existential questions. Although often (very) messy, Michel Houellebecq has understood everything: literature - and therefore fiction - is the best forum for expressing some of his ideas without (too much) getting slapped on the fingers. It shocks. But it makes you think ...
With his usual flashes of the times, the writer continues to represent reality as nobody. In any case better than Yann Moix … To recommend, therefore, except in the event of a temporary depression.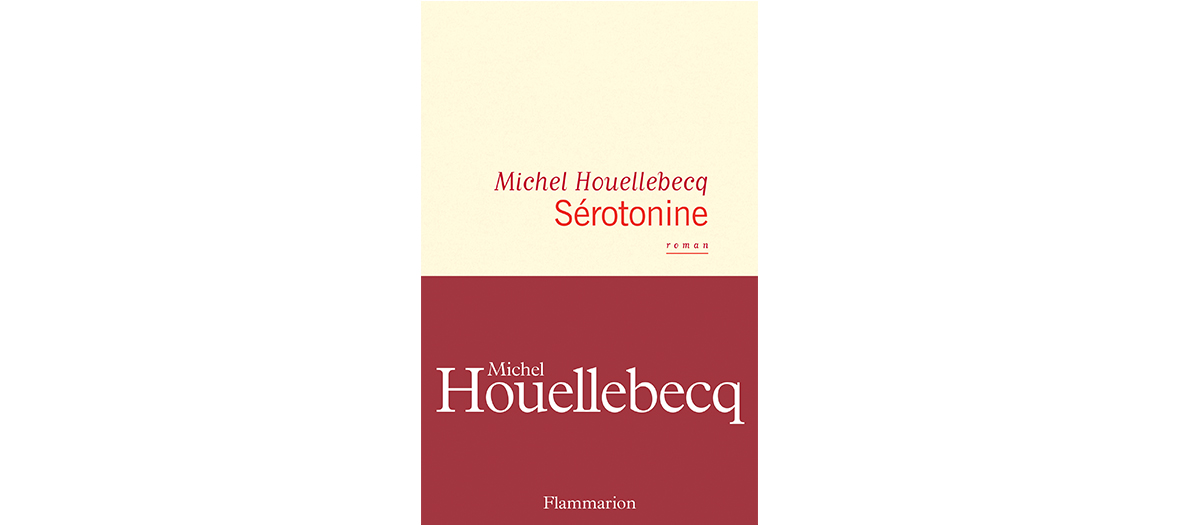 Serotonin Michel Houellebecq, Flammarion, € 22

Also discover: Was Cleopatra a nympho?