Cocktails , weddings , red carpets … To be the most stylish of the photocall , it's not just dresses in life! Now the classy to stand out on a good opportunity, it's out of the ordinary, unsheathing a colored pantsuit, a sublime combi or a valuable top goes with a pleated skirt or satin. Demonstration.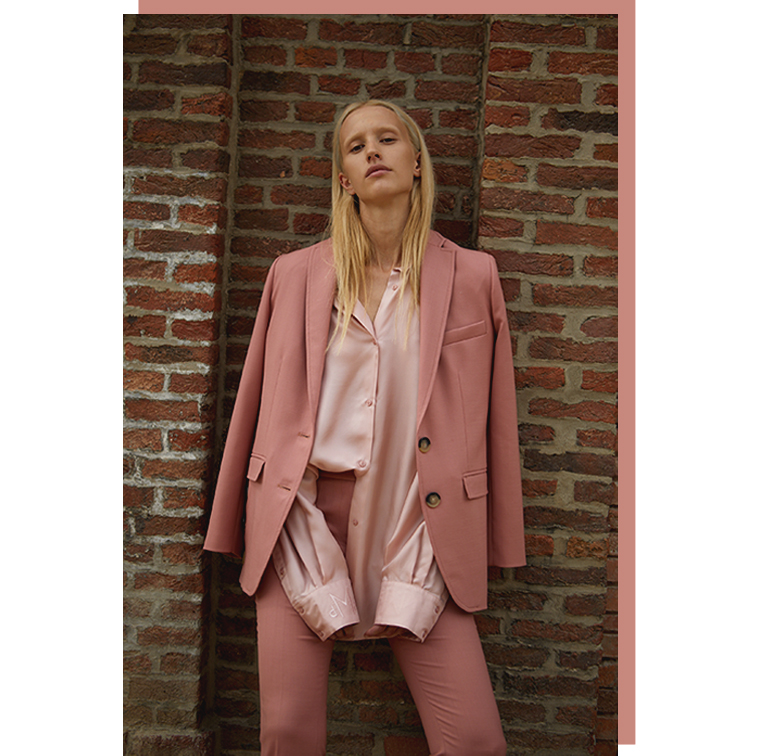 He recently offered a flamboyant comeback thanks to Blake Lively , who now swears by him. Once again an essential of the wardrobe, the pantsuit is worn in a colorful version in " impeccable " cuts - as the popes of sartorialism say - by the most stylish girls on the red carpet: Caroline Daur , Emily Ratajkowski , Hailey Baldwin or Karlie Kloss . It is of course sublimated with a minaudière and high pumps to mark the occasion at a wedding or a high-ranking dinner.
Silk shirt, Tomorrow , 390 €
Laurent pink pants, Tomorrow , 280 €
Pink jacket, Tomorrow, € 490. Available online in March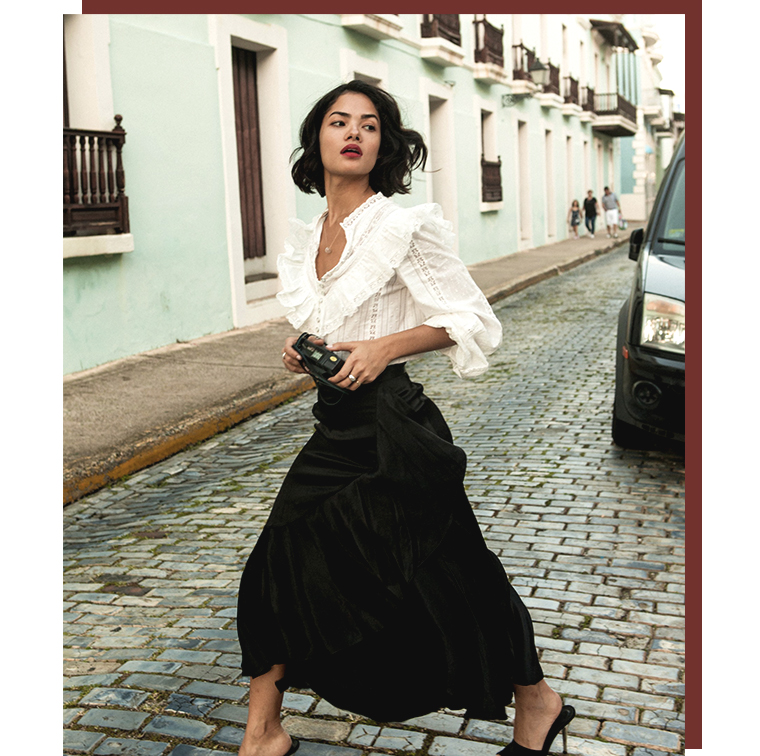 Air, the holding skirt and ruffle has the advantage of revealing sensually legs in motion, and provides caliente Flamenco silhouette when it meets a shirt satin. And to rise even higher in good taste, we bring the final touch: heeled mules .
Long black ruffled skirt, The Kooples , € 218
White top with long sleeves, The Kooples , € 188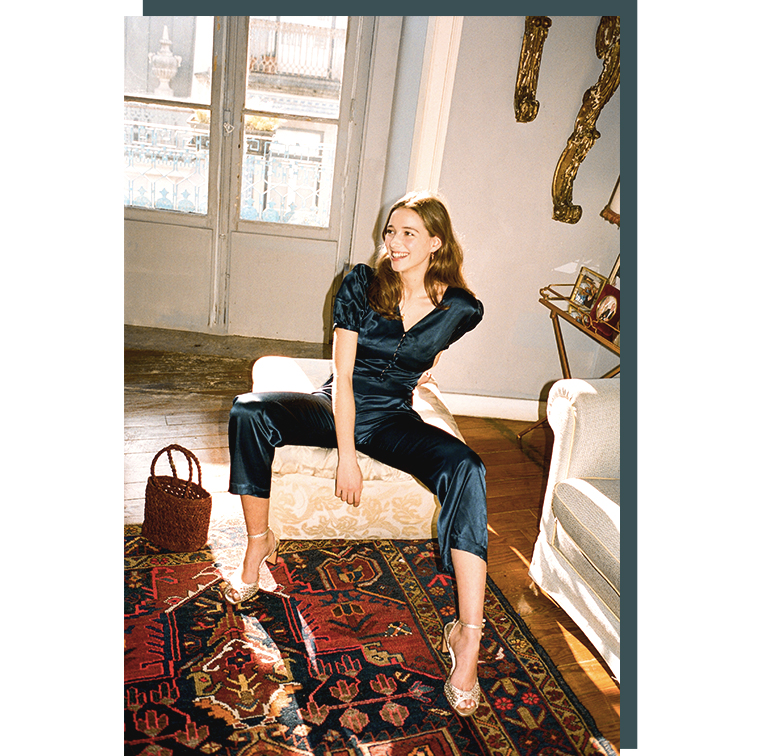 It is impossible to speak of an alternative to the dress without mentioning the jumpsuit , which naturally ensures the silhouette of a goddess. The jumpsuit or its little sister the playsuit remain the undisputed starlets of major paparazzi events. We choose it in a silky material to " make evening ", we belt it if necessary and we have fun with the accessories.
Line viscose jumpsuit , Rouje , € 180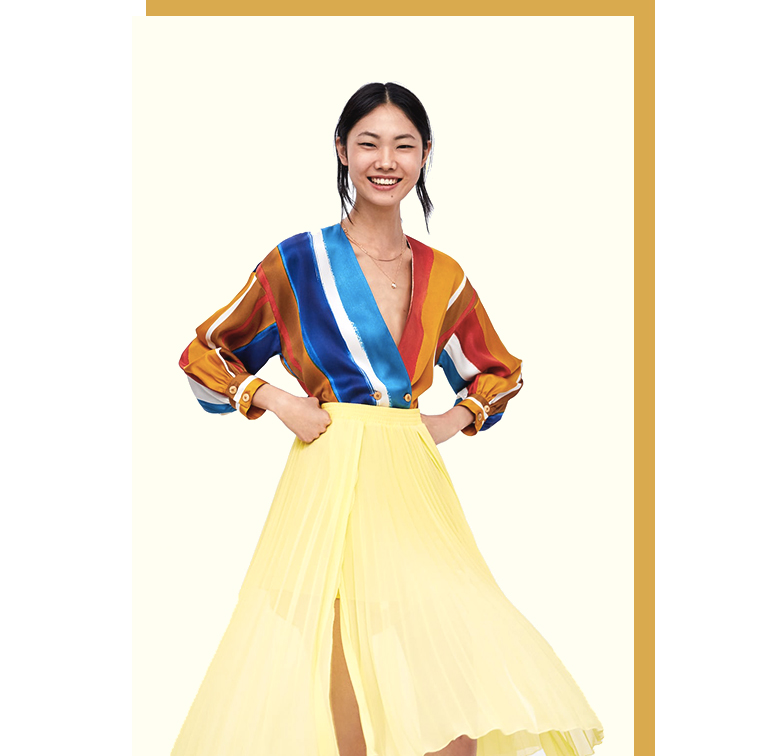 The avant-garde, do you know? Spotted on next winter's catwalks at Dior , Lacoste , Proenza Schouler and Celine -without-accent, the pleated skirt emancipates itself from spring and comes out for special occasions in vibrant colors. We combine it with a silky printed top for a guaranteed good mood, and beautiful white sandals very high, just to compensate for the rather thickening aspect of the skirt .
Pleated skort, Zara , € 29.95
Striped blouse and belt, Zara , € 29.95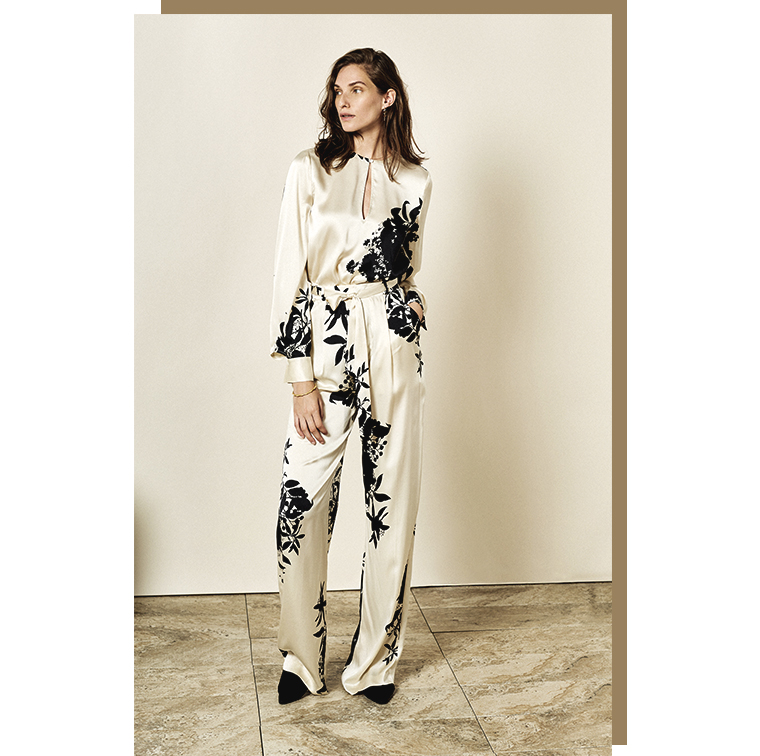 If you are mischievously asked why you came in your pajamas , you could answer that your inspirations for this look are called Balenciaga , Dolce & Gabbana and Lanvin .
Sleek and sharp, the printed silk set is equally suitable for a wedding or a red carpet, as long as it is accessorized with precious jewelry and a neat hairstyle / manicure. Or how to avoid the drama of the " jump out of bed " effect.
Silk blouse, Equipment , € 345
Silk pants, Equipment , € 455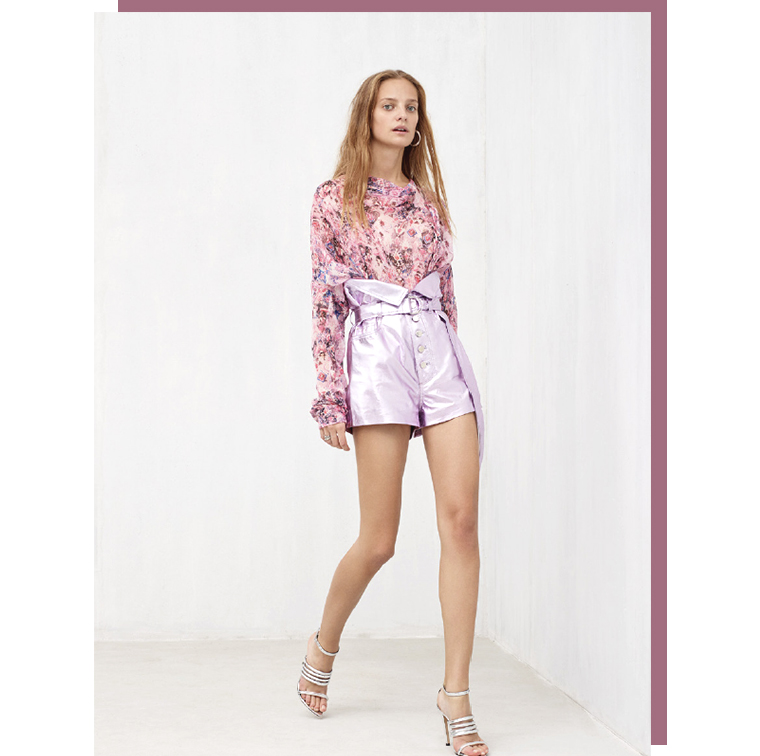 Formerly confined to the frenzied dance floors of Parisian clubs , leather shorts are aristocratic and are readily tolerated at a wedding . Notably high waisted and not too short, coupled with pointed pumps and an elegant chiffon blouse , it lengthens the leg to infinity and gives that rock and sexy look that will not leave anyone indifferent.
Top Ipomea, Iro, 380 €
Leather shorts, Iro, € 650
Also discover the top 10 barrettes and how to wear the prints without being granny .