It is the French event series produced by TF1 in partnership with Netflix which marks the big comeback of costume fiction on the screens with Audrey Fleurot , Julie de Bona , Gilbert Melki , Stéphane Guillon , Josiane Balasko and Florence Pernel . A colorful cast at the heart of a drama that marked Paris at the dawn of the 20th century. Decryption.
A historical saga in the midst of the Belle Époque
Nothing could be more effective than drawing inspiration from real events to make a period film. In 1897, in Paris, a charity sale very popular with high society turned into a tragedy. Director Alexandre Laurent introduces the series to the heart of a fire at the Bazar de la Charité rue Jean Goujon, in the 8th district.
It all started with a half-hour nightmare in a blaze where 125 people were to die, including 120 women, aristocrats and big bourgeois women. In question: the hallucinatory behavior of the men on the spot who fled and trampled on the fairer sex. The case causes a huge scandal. Three women see their lives turned upside down , including Adrienne de Lenverpré (played by Audrey Fleurot), who will pass herself off as dead to try to escape the violence of her husband camped by Gilbert Melki.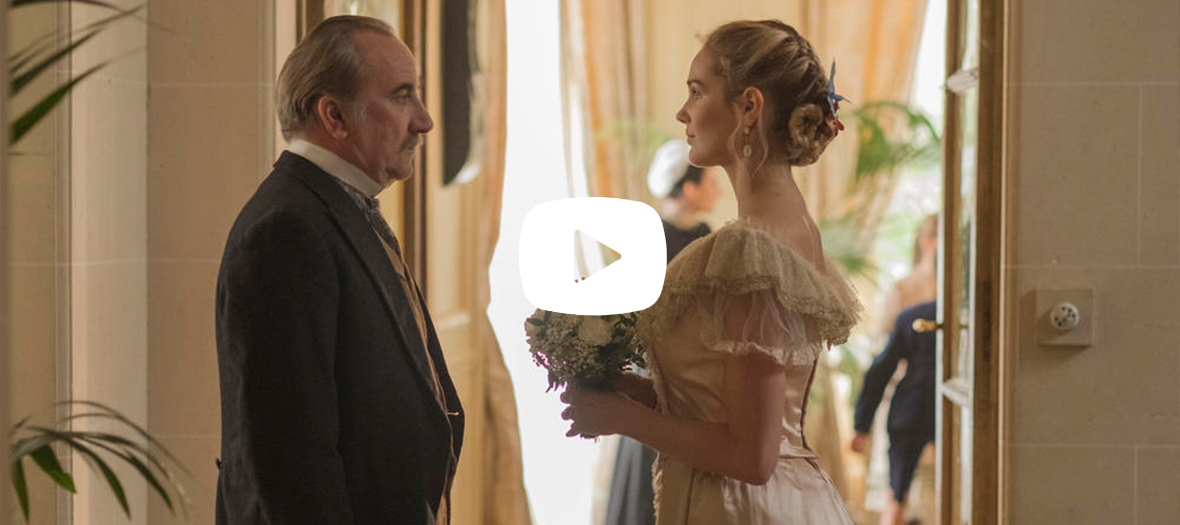 A soap opera in the tradition of Titanic
For this super-production , TF1 spared no expense with a budget of 17 million euros for 8 spectacular episodes, demented costume work and magnificent reconstructions of the mansions of high Parisian society in the middle of the Third Republic.
Did you love Le Comte de Montecristo ? You will be caught up in this saga which is terribly reminiscent of Titanic , starting with its narrative framework. Everything is there: the destiny of strong women, passionate love, a political thriller and a police investigation ... All layers of society are represented with the aristocracy, the bourgeoisie and servants such as firefighters, politicians and journalists.
Attack , feminicide , freedom of the press , independence of the judiciary : all the good contemporary tricks in a scenario inspired by real events that Zola could have turned into a bestseller. In short: a devilishly cool and efficient series to binge-watcher with joy.
Le Bazar de la Charité on TF1 from 11/18 at 9 p.m. and in replay of episodes 1 and 2

Also discover season 3 of The Crown .