Cool alert. In 2018, the young director had already stood out at the Sundance festival with her film Skate Kitchen , named after a real collective of New York skaters. Crystal Moselle is mutating her baby with Betty , a miniseries in 6 episodes of 30 minutes, broadcast from May 2 on OCS .
We find his team of young riders and now actresses in a daily life inspired by their own lives and punctuated by sliding, smoking, flirting, bicrave and rakes. The common thread: the desire to find their place in an environment vastly dominated by men.
Betty: a contemplative and feminist miniseries
Addicted to hyperactive action-packed series, go your way: the dramatic consistency is not really there. Contemplative, Betty focuses on painting the transition to adulthood of her heroines Janay, Honeybear, Kirt, Indigo and the talented Camille ( Rachelle Vinberg ) in a bright and festive Brooklyn .
On the other hand, it should be noted that real topical subjects dot the narration: sporting competition between men and women, sexual harassment , female homosexuality and of course a good dose of feminism .
Rainbow dressing room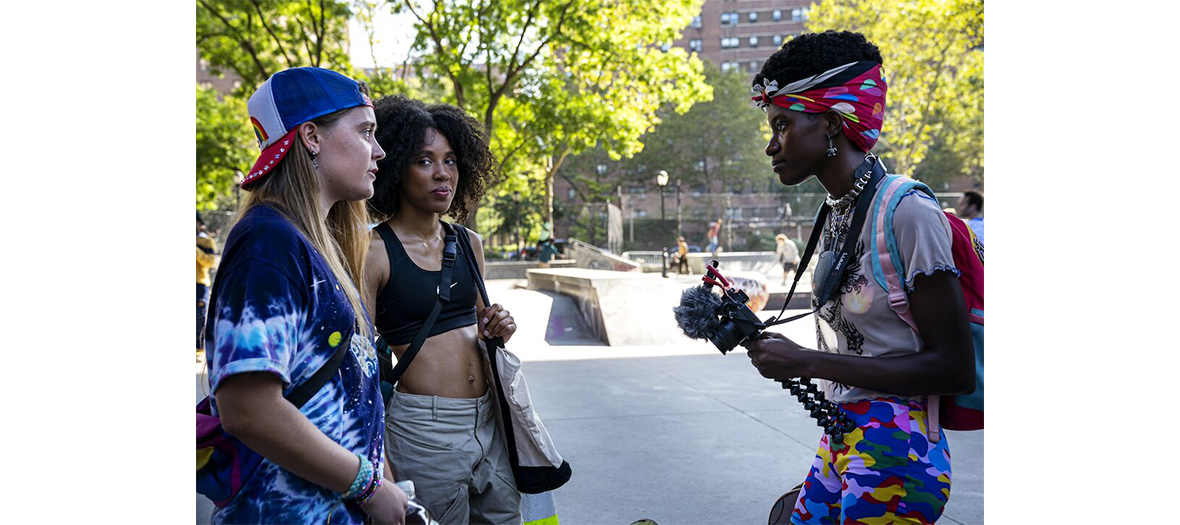 Devilishly modern, the colorful and badass looks of the young women compete in personality. We would love to steal their multicolored bags, mismatched socks, Obama shirts, tie-dye t-shirts and whatnot from Dickies , Supreme and Stüssy . A real spring editorial live from the skate park !
Special mention for Honeybear, who hides his incredible quickdraws from his conservative family. His signature ? Under an open shirt, heart, star or alien nipple covers . A logical statement that his interpreter Moonbear practices every day, noting that no one asks a man why he takes off his shirt when it's hot ...
An awesome rap playlist
Last core asset of the series: the highly cool playlist based on rap and trap that hits with Sheck Wes , Sault , Reem , Tony K or Kali Uchis , to copy for the next evenings. Head for the soundtrack available on Spotify to find a summary of the best pieces present in the series.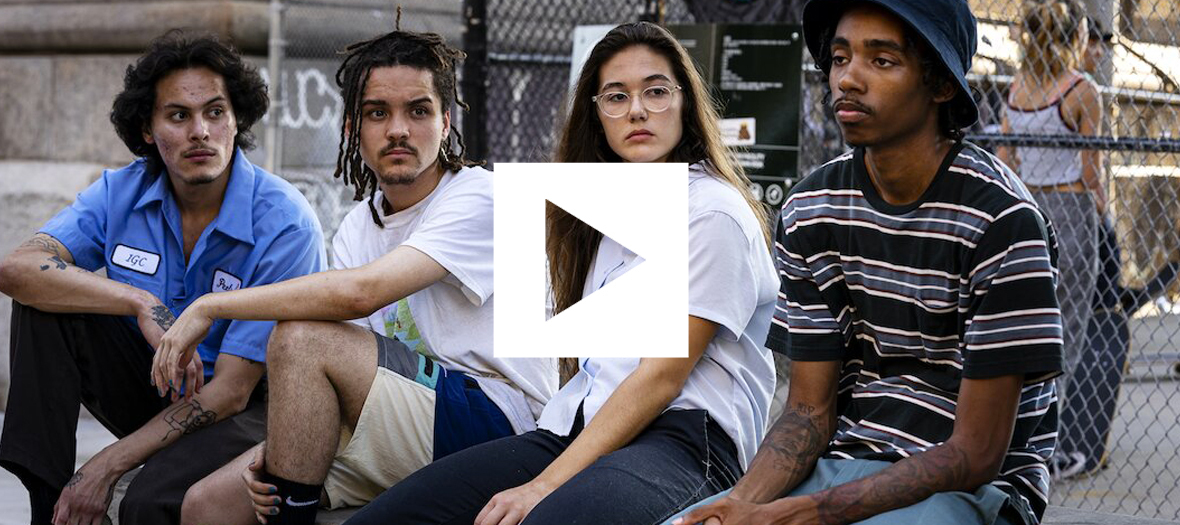 Betty , available May 2 on OCS .