What if reading was the unstoppable antidote to happiness? Broken heart, stress, libido in the socks… Each symptom has its medicine book. This is the original idea of the blog Peanut Booker , launched by Héloïse Goy (regular collaborator of our editorial staff) and Tatiana Lenté , two friends met on the benches of hypokhâgnes, as knowledgeable about the work of Jane Austen as about the tubes by Beyoncé. With Bibliothérapie, 500 books that re-enchant life , the shocking duo continues to consult in bookstores.
Tell me how you are, I'll tell you which book is right for you
This Vidal of reading is consumed like a first aid kit. Is burn out watching you? The two women prescribe Les Grands Espaces , the feel good comic book by Catherine Meurisse . To eclipse the old memories of your ex, they recommend a cure of Waiting for Bojangles by Olivier Bourdeaut and to take your destiny back in hand, nothing better than a good dose of The Alchimist by Paulo Coelho.
Novels, comics, plays, essays ... the two young women searched their library from top to bottom in search of the 500 books that save.
The bedside books of Claire Chazal and Inès de la Fressange
To complete their literary prescription, Héloïse and Tatiana called on top-flight guests. Audrey Pulvar , boxer Sarah Ourahmoune , Christian Lacroix , or even the chef Hélène Darroze share the readings that help them get better. Spoiler alert: Claire Chazal boosts her libido with a few lines from As time goes by from Brasillach , it's worth a try!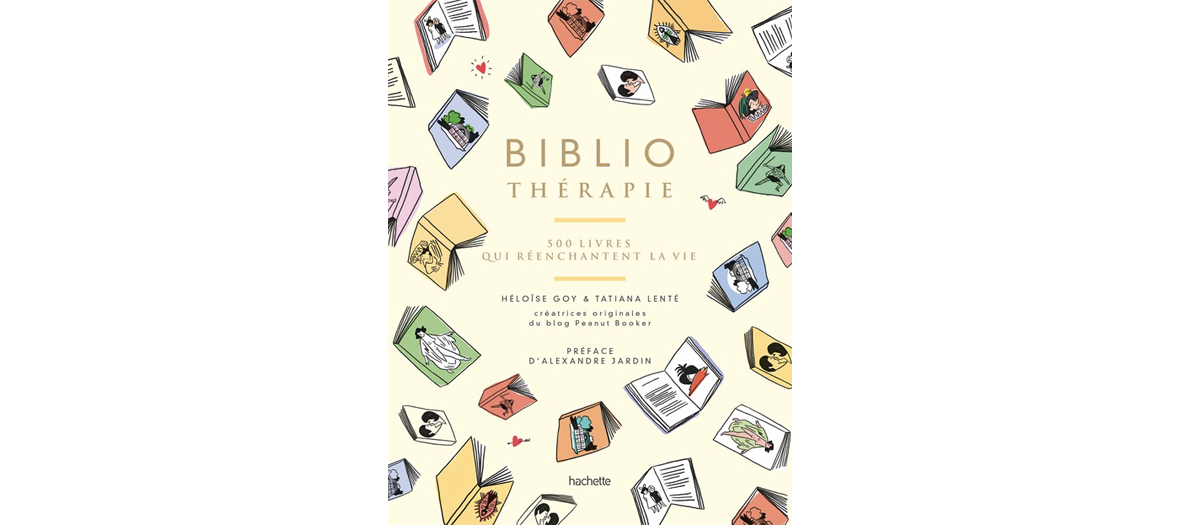 Bibliotherapy, 500 books that re-enchant life , Héloïse Goy and Tatiana Lenté, Hachette, € 22.95.
Also find 3 books to boost your self-confidence .