The Bastille district is finally making a cool comeback with Rosie, a small-priced brasserie launched by two former Big Mamma friends. Instead of the former Irish pub Corcoran's, John Whelan (Bouillon Julien, Brasserie Floderer) signs a barocco-bucolic decor with large chandeliers and raw wall panels. In other words: the new hot and Instagram-compatible spot already appealing to Millenial foodies on a tight budget.

Obsessed by "home made" and seasonal products, Denis Gamard has signed a very tempting men with a decent quality/price ratio: house pâté en croûte by charcutier Lilian Bard, who trained at Maison Vérot (€8.50), caviar soft boiled egg (€10), a hearty veggie shepherd's pie with mushrooms (€13), a good steak-fries with blue cheese sauce (€13), regressive ham-truffle coquillettes (€18) or a traditional sausage-mashed potatoes (€12). And for those with a sweet tooth, the Saint-Honoré imposes itself as the star of desserts (€8.50).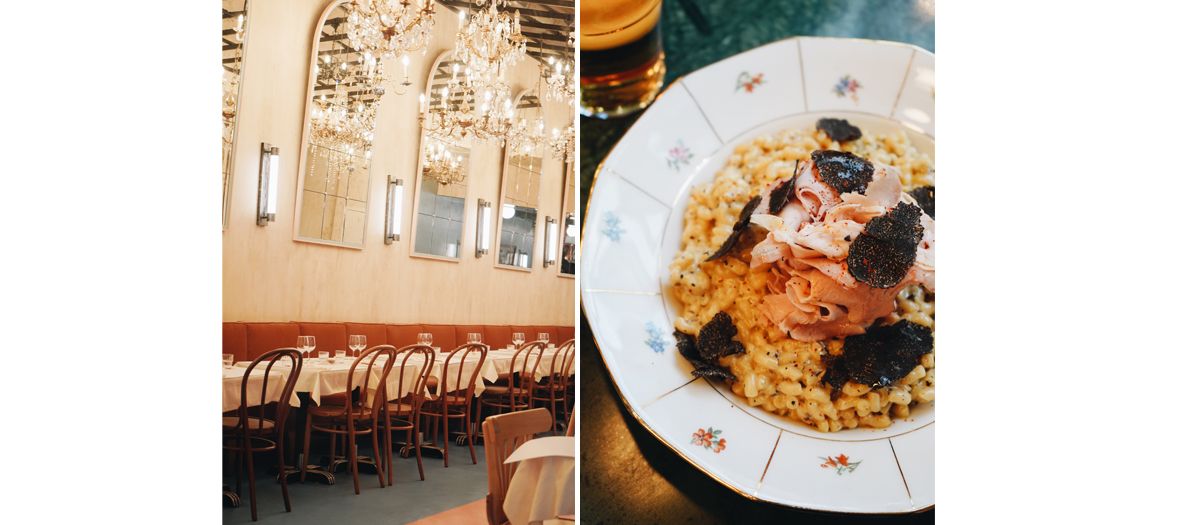 The good surprise
Good to know for a dinner with buddies: three super LOL salons can be privatized without additional cost on the upper level, decorated like a kitsch granny's house with printed wall-paper, old wedding portraits and a pink vintage powder room.
Open every day lunch and dinner.
3 privatizable rooms on the upper floor: 2 rooms of 10 persons and 1 room of 20 persons. Maximum capacity of 50 persons for the entire floor.

Also check out the brasserie that hides a karaoke and the brunch of the Bô Caribbean eat-in bar.