With more than seven million copies sold in France since 2012, the international success of the 50 Shades of Grey saga has sparked an interrest for naughty romance in literature. But don't think this is a new bookshop trend … Casanova or Lady Chatterley were already creating the buzz in the literary world. So whether your are a party girl or the more brainy type: small listing of the hot books to read without prejudices.
The Calendar Girl literary series by Audrey Carlan.
For whom? Those who followed very closely the sexual initiations of Blair and Serena
The latest best-seller of erotic-romantic literature has landed in France and will deffo warm up your evenings. With one tome published per month (from January to December 2017), you will follow the adventures of a young woman fully decided to use her body as she wishes. When Mia, 22 years old, learns that her father risks dying if he cannot reimburse the millions dollars he lost gambling, she accepts to become an escort girl for a monthly contract of 100 000 dollars per month. Thus begins the exciting adventures of this young girl with a sturdy character. From Los Angeles to Chicago passing through Hawaii, Mia must endorse different personalities to accompany her rich clients.
Why are you going to be swept off your feet? Because the frolics of the insatiable Mia will keep you on your toes. The language is explicit and addictive, the hot moments frenetically succeed one another, and the unbridled sexuality of the protagonist is uplifting.
Mia knows what she wants and how to lead men by the nose. A new romance that keeps its promise: to empty heads and raise the room temperature.
Calendar Girl (2017), Audrey Carlan and Robyn Stella Bligh, Hugo Roman, €9,95.
Lady Chatterley's lover (D.H Lawrence)
For whom? Those who enjoy the love turbulences of Lady Mary Crawley in Downton Abbey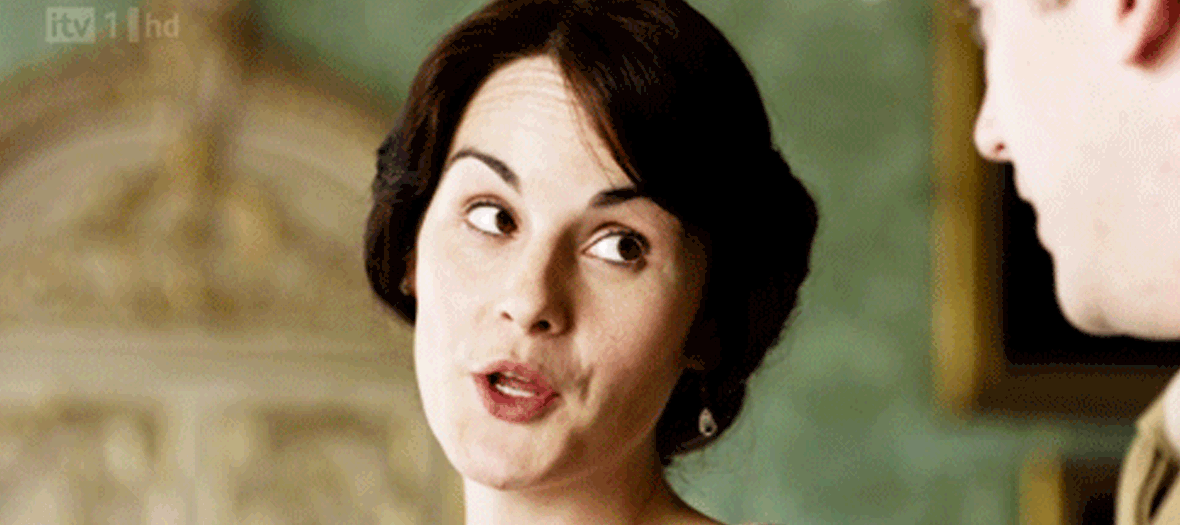 A great classic of erotic literature, the novel published for the first time in Florence in 1928 does not show a single wrinkle. Written by a man (for once), the story features aristocrat Constance (Lady Chatterley), the frustrated wife of an impotent husband, who discovers carnal pleasure in the arms of her gamekeeper, a man of the earth who has decided to live alone. This deliciously passionate adventure enables Constance to appropriate her own body, to wipe away shame and its complexes and indulge her mind and bodyentirely to pleasure.
Why are you going to be swept off your feet? Because you will immediately slip into the skin of Constance. The double transgression (marital and social) of this relation adds excitement to the striking passion she is living. When in contact with her lover, the body of Constance blossoms for the first time and she experiences strong sensations.
Lady Chatterley's Lover (1928), D.H Lawrence, Le livre de poche, €5,10.
Amours by Léonor de Recondo
For whom? Fans of Virginie Despentes and her Apocalypse bébé
Once upon a time… two women at the beginning of the 20th century. They are totally different: Céleste is a 17-year-old maid, Victoire, a young bourgeoise, rushed into an arranged marriage with a solicitor she does not love. Both live under the same roof. When Victoire slips under the sheets of Céleste, their bodies and souls mingle. It's the chance of their life. The first window on happiness. They love each other. This sentiment will wipe away everything: the fear of the other's body, disgust, bourgeois conformity, morality. Every night, the two women kiss and bond. The discovery of their bodies offers vibrating and very exciting passages.
Why are you going to be swept off your feet? Because when discovering the pleasures of sex for this first time in a woman at a time when it is forbidden, Victoire and Céleste take advantage of each night together as if it were their last one.
Amours (2015), Léonor de Recondo, Points, €6,90.
The new Fifty Shades of Grey: Darker by E.L James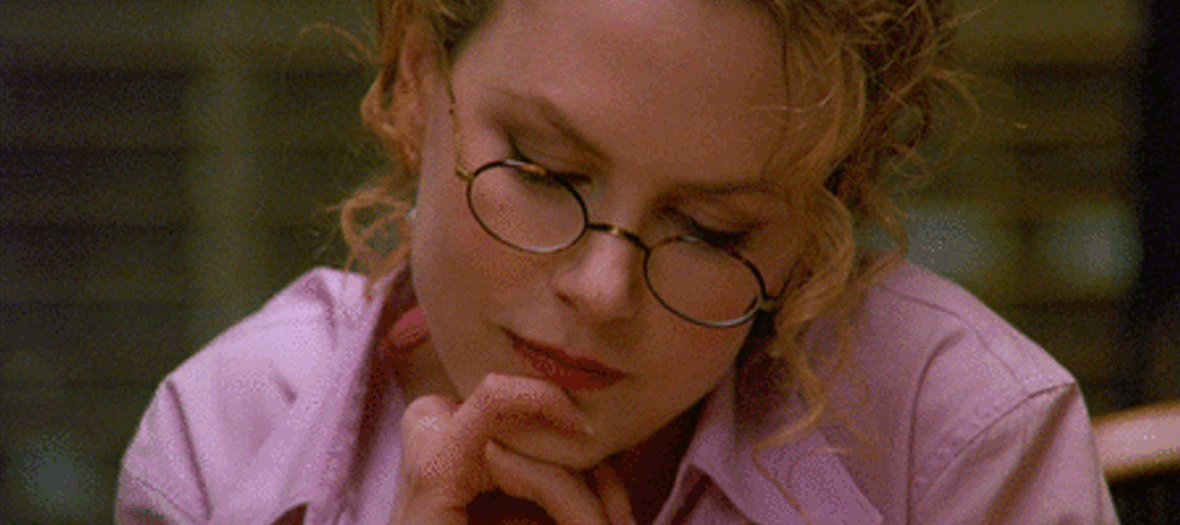 For whom: those who liked Eyes wide shut.
Whether or not you are a fan of the world famous erotico-sado-masotistic saga, you will not be able to put down this new instalment. This last tome goes back to « Darker Fifty Shades of Grey » but this time through the eyes of millionaire Christian Grey. In Seattle, the business man cannot forget young Anastasia Steele, a literature graduate, who recently as hired by a publishing house and dropped him after a passionate liaison. The reason for their breakup? Christian's obsession for punishment and sexual violence.
Adamant to regain her love, he tries to repress his dark desires in order to finally love Ana at he conditions. But don't worry, the young woman fully intends to discover new sado-masochistic tricks with her handsome lover …
Why are you going to be swept off your feet? Because the sex scenes are even more realistic and torrid than the previous ones. Anastasia wants to go deeper in the BDSM universe Christian is so keen about. Geisha balls, handcuffs, ropes, bandeaux… Lots of ideas !
Darker (2017), E.L James, JC Lattès, €17.
Venus Erotica by Anaïs Nin
For whom? Those who have still not gotten over the incredible sex scenes of Outlander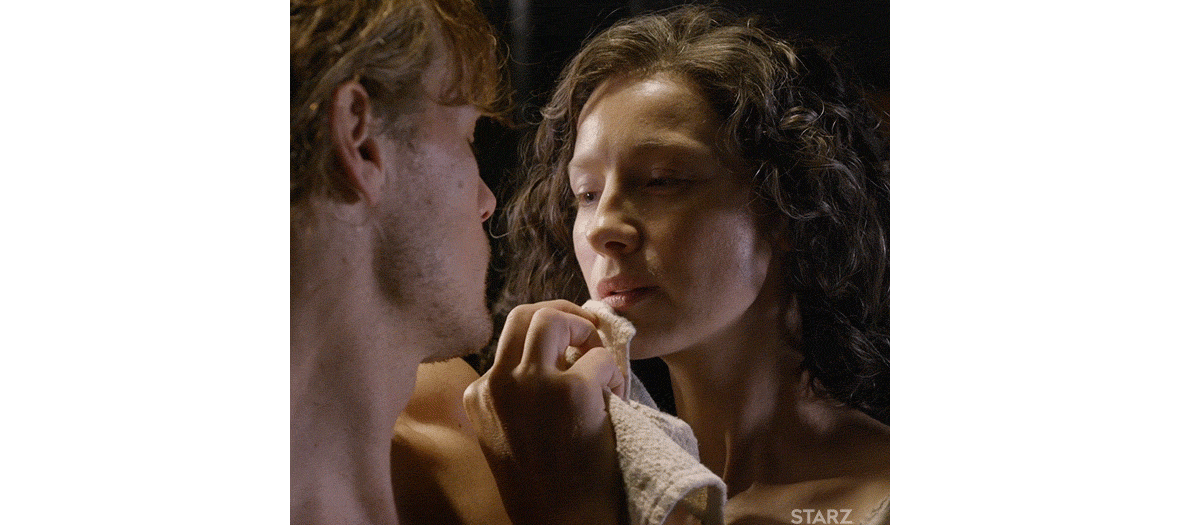 This book comprises 15 short stories, 15 amazing stories about sex. Imagine that in 1940, Anaïs Nin is one of the first women who dares lift the veil on the mysteries of feminine desire. To write Venus Erotica, initially commissioned by a rich collector, wishing to read erotic novellas, the author first inspires herself from a study of the Kama Sutra and allows her overflowing imagination to take over. Threesome, feminine masturbation, sado-masochism, … All this with a formidable mastering of suggestion, rawness and sensual poetry.
Why are you going to be swept off your feet? Because far from the X films in the second part of Canal + evenings, Anaïs Nin focuses on feminine pleasure, she expresses fantasies, until now taboo for women. Such as this short story where Mathilde invites 4 men to caress her according to her whims...
Venus Erotica (1940), Anaïs Nin, Le livre de poche, €6,90.