Do you know Jackie Kennedy's sister ? Graceful, sensual, doe-eyed, Lee Bouvier will however always be encamped in the shadow of her ambitious sister Jackie. After the Livanos sisters , Stéphanie des Horts takes us this time on a crisp journey to the heart of the stormy Kennedy clan.

Two sisters, two destinies
One is huge and robust, the other is slender and sensual. The first is called Jackie, the second Lee. If the two Bouvier sisters are as beautiful as they are brilliant, only Jackie hypnotizes the crowds and manages to marry a president, to the great misfortune of young Lee, married to Michael Canfield, a prince who is not very charismatic and (above all) not very fortunate.
Even after the Dallas tragedy on November 22, 1963 (and after sharing the one who ended up assassinated in bed), the two sisters continued to clash with bedtime, wills, broken promises and shameful secrets. An example ? After stealing Onassis from sister who had already slept with him, Jackie forbade Lee to come to his funeral… Did you say cruel?
Travel in the US
Writing the life of Jackie Kennedy is always an opportunity to take your reader into the American showbiz of the sixties.
Stéphanie des Horts' story is no exception: Andy Warhol, Truman Capote, Mick Jagger, Aristote Onassis, Gianni Agnelli … Welcome to the world of the Bouvier sisters, between Palm Beach , the Hamptons and the Amalfi Coast in Italy . A delightful trip to the world's most glamorous social events!
Verdict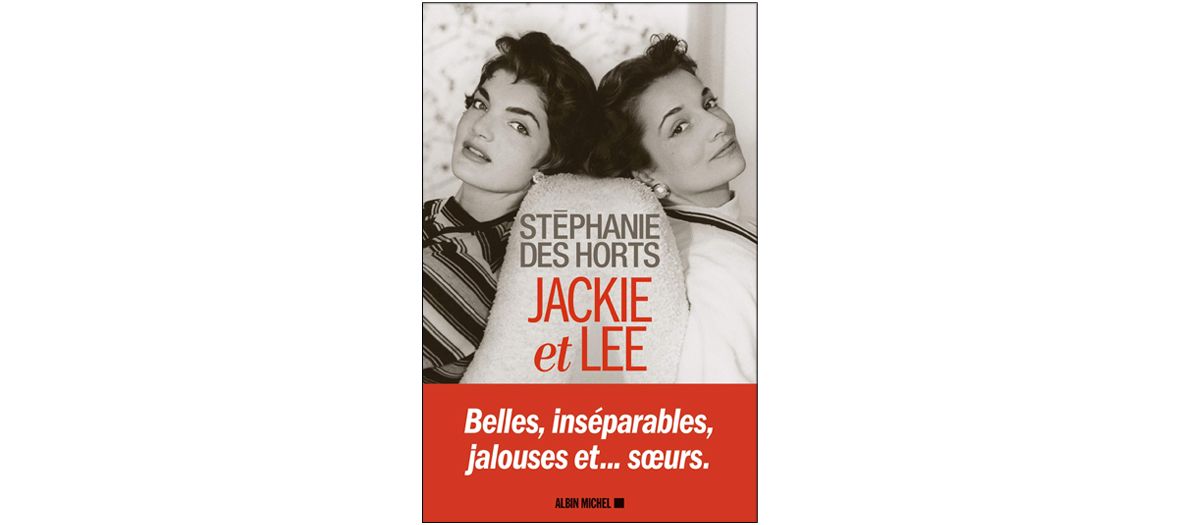 If you already know the life of Jackie Kennedy inside out, watched dozens of documentaries and so many books on her, don't expect to find some new exclusive scoops. If, on the other hand, you have a blurry or uniquely glamorous image of one of the youngest first ladies in US history, go for it and get ready to (re) discover Jackie under her seams ... the less shining ones.
Jackie and Lee , Stéphanie des Horts, Albin Michel, 272 pages, € 19.90

Also discover the new book by Leïla Slimani and the girl to follow Giulia Foïs .