The sun is shining, dresses and skirts have come out of the closet...are you in the mood for a sparkling book to celebrate Spring? We have just what you need ! In Bye Bye Vitamines, American Rachel Khong tells the tender, funny and moving story of a young girl fighting against the Alzheimer disease of her father.
A soft and sunny pitch
Ruth, a 3-year-old young woman, recently a bachelorette, goes back home when she finds out that her father Howard, a former University teacher, has Alzheimer. To make the daily life of her father more pleasant (but also to prevent him from getting undressed in public), she attempts at making him believe in his life before. In the manner of a Truman show, Ruth organizes around Howard a world that is supposed to make him forget his sickness: the university refuses to allow him to continue giving his courses in the establishment? No problem ! Ruth and former students of her father, organize improvised classes in parks or restaurants. So while Howard, with his strange behavior, goes back to being a child, it's his daugther Ruth who takes on the role of parent.
Why you will adore it?
Because even if the story recalls the theme of a sadly very common sickness, the novel is absolutely hilarious and will definitely give you some peps. The text, already a phenomenon in the United-States, is built around the zany and intimate thoughts of Ruth with whom you are sure to bond immediately. Between her lost loves, her friends with loser guys, her flipped out mother and her slightly batty brother, impossible not to identify on the spot with this young clever gal who manages her life as best she can. We want more !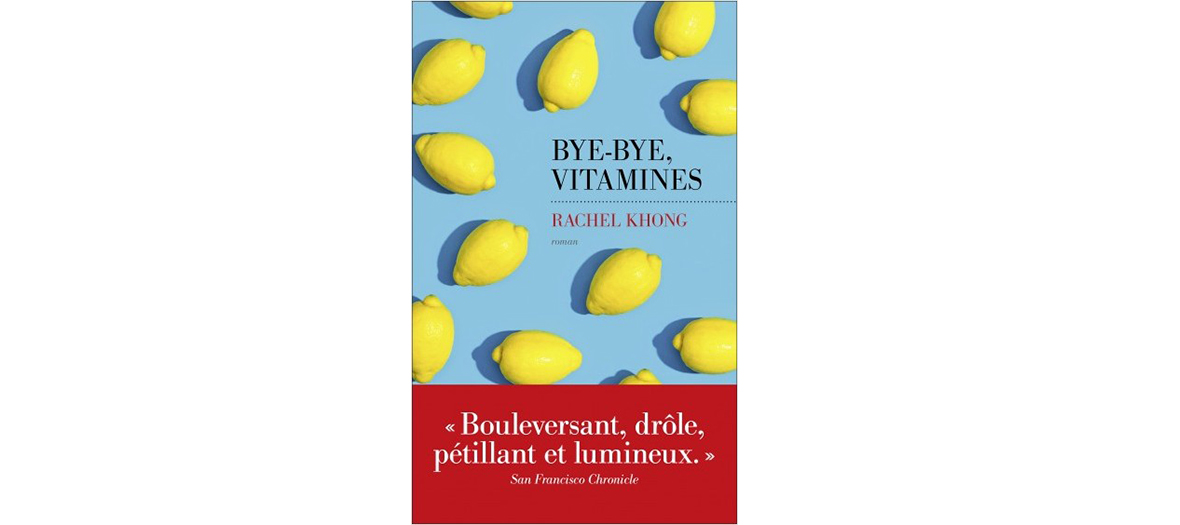 Bye bye, vitamines, Rachel Khong, Les Escales, €19.90
Also discover My Absolute Darling: this Spring's literary hit!