From Thursday evening, M6 will broadcast the most anticipated series of spring. The last baby of Marc Cherry (the now bankable creator of Desperate Housewives and Devious Maids ), Why Women Kill returns to the domestic thriller thanks to the ingredients that made it successful: dream casting, dark humor, rainbow production and music perky. Joy.
Once upon a time with the criminals
Three wives, three eras, one house. In Pasadena , an opulent home is the scene of passionate dramas. 1963: Ginnifer Goodwin ( Once upon a time , Big Love ) plays Beth Ann, a devoted and sluggish housewife who doesn't interest her man at all. 1984: the socialite Simone ( Lucy Liu , all in Dynasty style shoulder pads) experiences a happy and sumptuous third marriage. 2019: Kirby Howell-Baptiste ( Killing Eve , Veronica Mars ) plays Taylor, a bisexual and powerful lawyer who enjoys an open relationship with her screenwriter husband.
The three destinies of these women change when they learn the bedtime of their spouses. If Beth Ann quickly decides to make friends with the mistress (don't we say that you have to keep your enemies close to you?) And Simone quickly consoles herself in the arms of an attractive twink (hello Gabrielle Solis and her gardener!), how will the very solid Taylor react when her threesome escapes her? And how far will their thirst for revenge go?
If Marc Cherry seems to capitalize on the anger of women post #metoo with his characters who reclaim their lives through crime, the general whole lacks a little depth. On the other hand, we particularly welcome the performances of Ginnifer Goodwin and Lucy Liu , who manage in extremis to offer relief to their characters. Taylor's is sorely lacking. Pity !
Shooting in the spring, season 2 will change plots and characters, like a series " anthology " like True Detective or American Horror Story . We are impatiently awaiting the hippie murderer of the 70's ...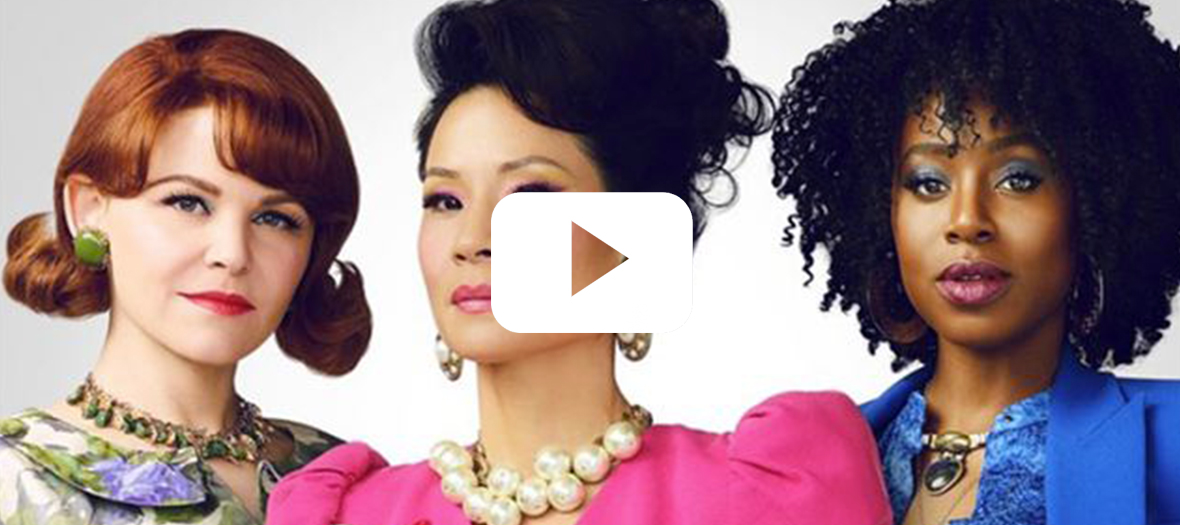 Why Women Kill season 1, from Thursday April 26 at 9:05 p.m. on M6.
Also discover the new binge watcher series and the Netflix thriller in which Freud is the hero .