France Télévisions now has an equivalent of « Engrenages », freely inspired by the Danish series Dicte. Ben, the new spine-chilling series with Barbara Schulz, is finally landing on France 2 and set to be the TV thriller for Spring.
And the least one can say is that things start on a very strong note. Still a teenager, Bénédicte (Barbara Schulz) gives birth under the severe gaze of her parents, Witnesses of Jéhovah. Soon thereafter, her father takes the baby away, packs it inside a travel bag and leaves the house followed by the heart wrenching screams of his daughter. Such is the background.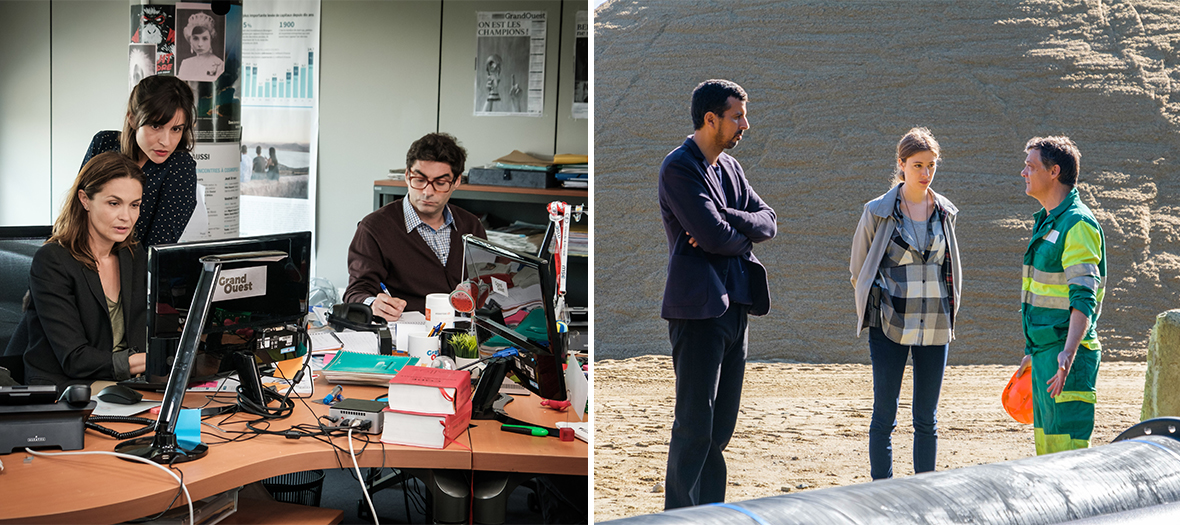 25 years later, "Ben" is back in her native city of Nantes. Journalist specialist in off-the-beaten-track topics, she discovers the body of a young Czech whose sordid story recalls her own. She decides to focus on her death, escorted by her team of reporters, but oversteps the territory of the quiet police commissioner Laurent Wagner (Samir Guesmi).
We like: Barbara Schulz as a wolferine mother of a teenager, touching by her determination and impressive righteousness. As for the themes that are dealt with, we take our hats off at the risk of mixing a detective story with society topics such as illegal baby-selling and clandestine surrogate mothers. In the end, a captivating intrigue from beginning to end.
Ben, Starting Wednesday the 11th of April at 8:55pm on France 2.