France had completely missed out on this brilliant comedy which made a hit across the Atlantic. Phew: Canal + rectifies the situation and suddenly brings out the 6 seasons of the phenomenon Canadian series Schitt's Creek , created by Eugène and Daniel Levy, which is unanimously acclaimed by critics. In short: an emergency binge-watcher nugget!
If you liked… From Dallas to Gossip Girls , via Succession or the Kardashian show: all the sitcoms of the rich and famous.
The pitch. Crazy parody of the life of a billionaire, this fresco tells the story of the Rose family , whose father Johnny, who made his fortune in video clubs, finds himself ruined. Forced into exile in a lost town, his family will have to get used to living without money in Schitts Creek and stick together, starting with his wife Moira, archetype of the snob, his hipster son and rebel artist but also the youngest, Alexis, a jet-setter just as comfortable in a private jet as with the Alfas males of the countryside.
Its cool potential. Far from the hyper-calibrated Hollywood formats, this soap at the same time funny and hyper caustic accumulates a success of criticism and audience, exceptional fact ... As evidenced by the last season of the Canadian phenomenon saga which won all the awards at the last ceremony. It must be said that the naked casting has hatched talents: Catherine O'hara, Annie Murphy, Eugène Levy burst the screen. Because the brilliant signature of this comedy, it is decidedly the effect of astonishment and humor caused by the contrast between the Roses, always flamboyant even without a circle, confronted with the ultra-pragmatic realities of the common people.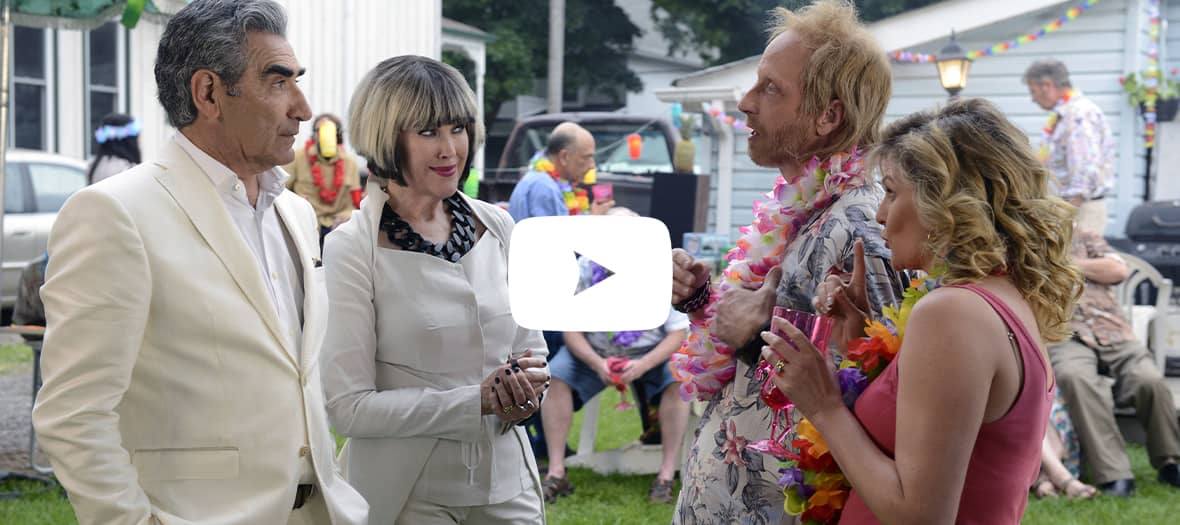 Schitt's Creek , the full 6 seasons starting June 26 on MyCanal
and also
Made For Love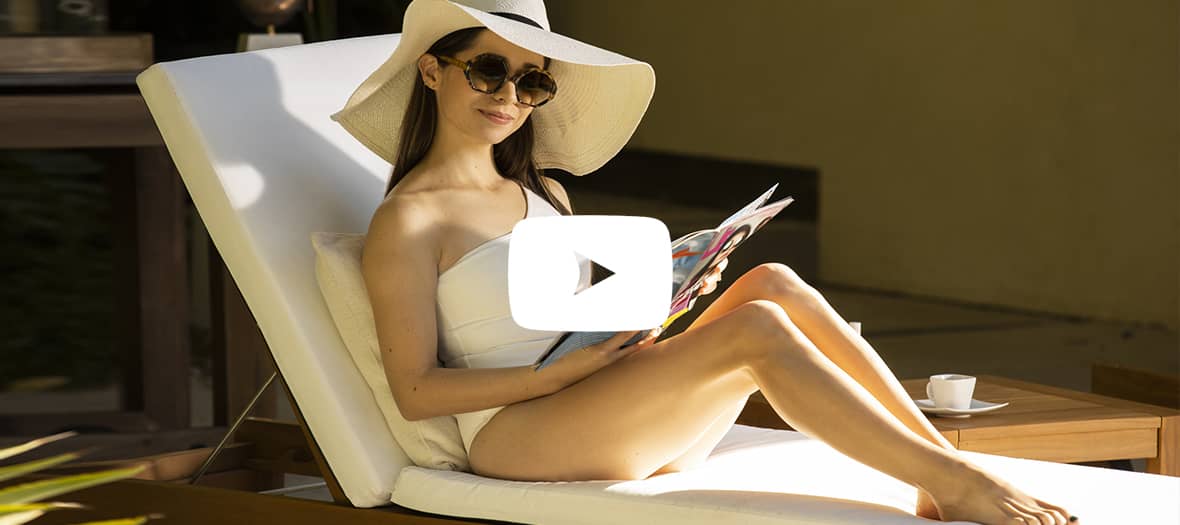 If you liked … The series Black Mirror and La piel que habito , a film by Pedro Almódovar or Mon Roi by Maïwenn around toxic love relationships orchestrated by a narcissistic obsessive.
The pitch: married for 10 years to Bryon Gogol ( Game Night, Aladin ), a young and handsome billionaire mogul of connected technology (inspired by Mark Zuckerberg and Steve Jobs ), Hazel ( How I met your mother, Black Mirror, Palm Springs ) suffocates in his golden prison in the middle of the desert. In this digital fortress, the young woman has become the laboratory rat of her husband who is testing his Gogol Tech project: Made for love on her. Byron unwittingly implanted a chip in his brain that allows him to know his wife's emotions and reality live from his phone. Hazel then decides to run away from this " hub " to find her freedom with her father. It's the start of an infernal chase and a thrilling psychological thriller with her ex determined to win her back.
Its cool potential? Adapted from the bestselling novel by Alissa Nutting ( Predators ) by screenwriter Patrick Sommerville ( Maniac ), Made For Love offers a sci-fi storyline just as awesome and delusional as Black Mirror with a dose of humor and self-mockery, which make this social tale all the more powerful. Impossible, for example, to resist the grotesque character of Hazel's father, Herb The Perv ( Everybody loves Raymond ) who has not let go of Diane, his sex doll, since the death of his wife ... Behind a brilliant, romantic and current questioning on the freedom of women and romantic relationships in the face of the excesses of social networks, it is basically a romantic drama of classic style that is being woven here in the most radical possible context, assumed by Alissa Nutting . To love, is it to be one? To love, is it knowing how to let go? So many universal - even Shakespearean - questions which give food for thought, explored in a hyper contemporary universe.
8 30-minute episodes already available on MyCanal .

There is really only Canal + to produce such rich and nickel mini-series from start to finish. 6x confined.es is the little last-minute surprise: the channel invited six directors including Marina Rollman and Antoine De Bary to give their imaginary version of the first confinement , exactly one year after its debut. The 6 20-minute episodes - of the same level of quality - will be available on demand on MyCanal and broadcast in prime time on March 15.
The casting that all reals dream of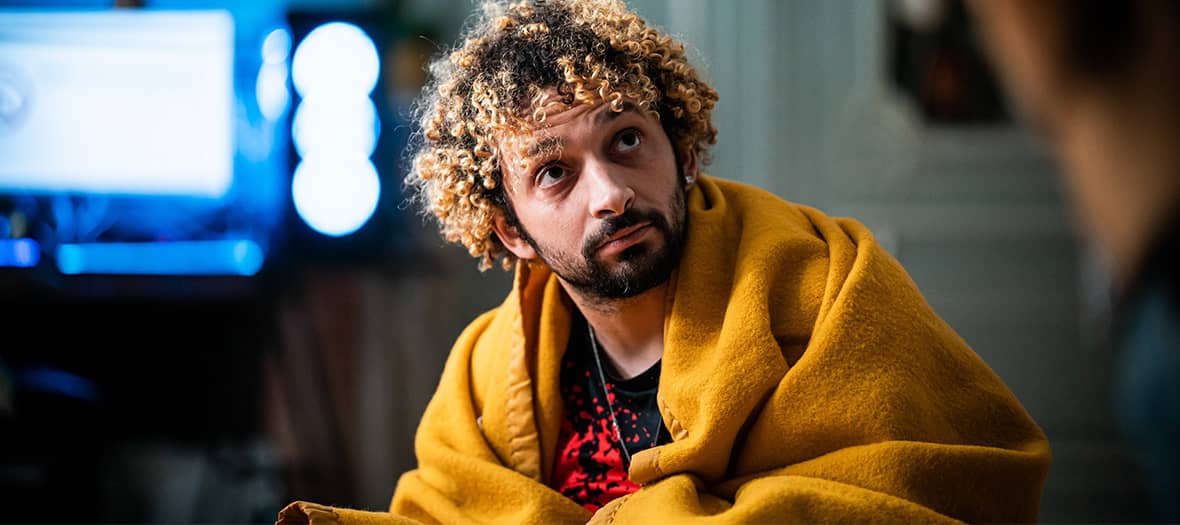 Impossible to be cooler than this dream cast served by perfect dialogues from start to finish. Vincent Cassel as a highly nerdy megalomaniac DJ, Jérémy Ferrari , Ludivine Sagnier as an ex-redneck turned Parisian it-girl learning of having been raped during her childhood, Félix Moati who philosophizes in a dressing gown on the misery of the world from her mother's mansion facing to a disturbing Gilbert Melki , William Lebghil and Laura Felpin as a couple of squatting streamers in the process of becoming parents or even Jérémy Ferrari , thief by profession, deprived of crimes by confinement and determined to recover all the golden teeth of his neighborhood. Frankly exhilarating.
Real little tight-knit stories, these six short films are true jewels of creativity. To convey a state of mind in an image (Ludivine Sagnier who puts on her Isabel Marant cowboy boots to get out of the car in the countryside), a relationship in a dialogue (the streamers lovers who carry on in a quail way), a hypocrisy in one phone call ( Félix Moati , so condescending) ... Rather than putting on extended staged sandwiches, 6x confiné.es condenses the kif to perfection.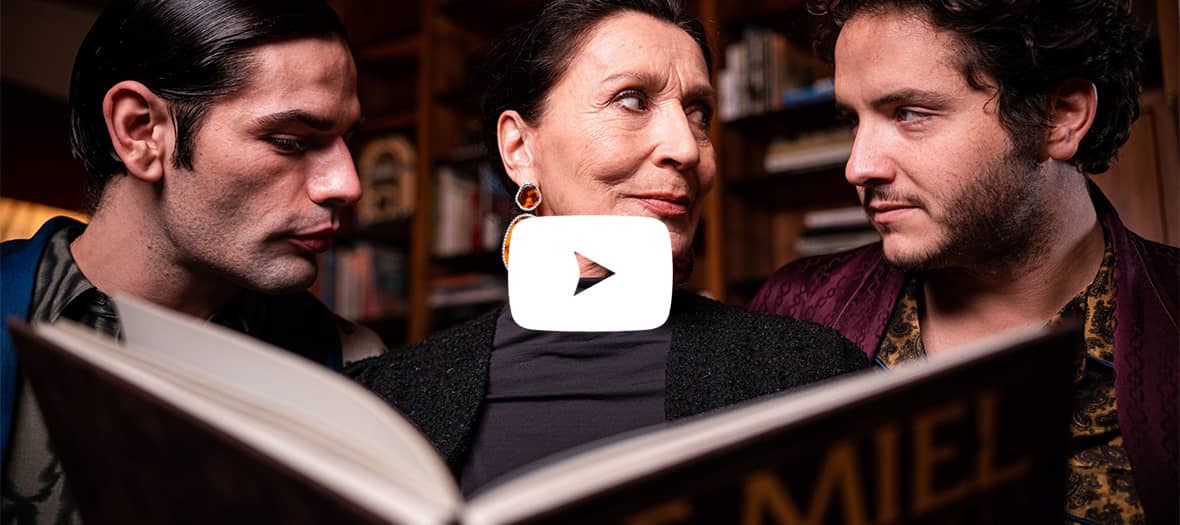 Broadcast from March 15 on C + and myCANAL
© Antoine Chapus / Canal+
Also discover the family saga that won all the Emmy Awards is coming to France and the novels that you absolutely must slip into your suitcase .