It's the series everyone is talking about. Victor Hugo : Ennemi d'Etat, a fiction series in 4 episodes dedicated to our national Victor Hugo, depicting the great man under an angle one did not imagine.
A series worthy of the BBC
A far cry from slightly corny French series, France Télévisions has conceived things on a grand scale by calling upon film director Jean-Marc Moutout (script writer for the Bureau des Légendes, film director of Violence des échanges en milieu tempéré).
In the spotlight: the stunning duo composed of Yannick Choirat and Isabelle Carré. A great casting that is right up to par with productions by Canal+ or Netflix and world renown series of the BBC.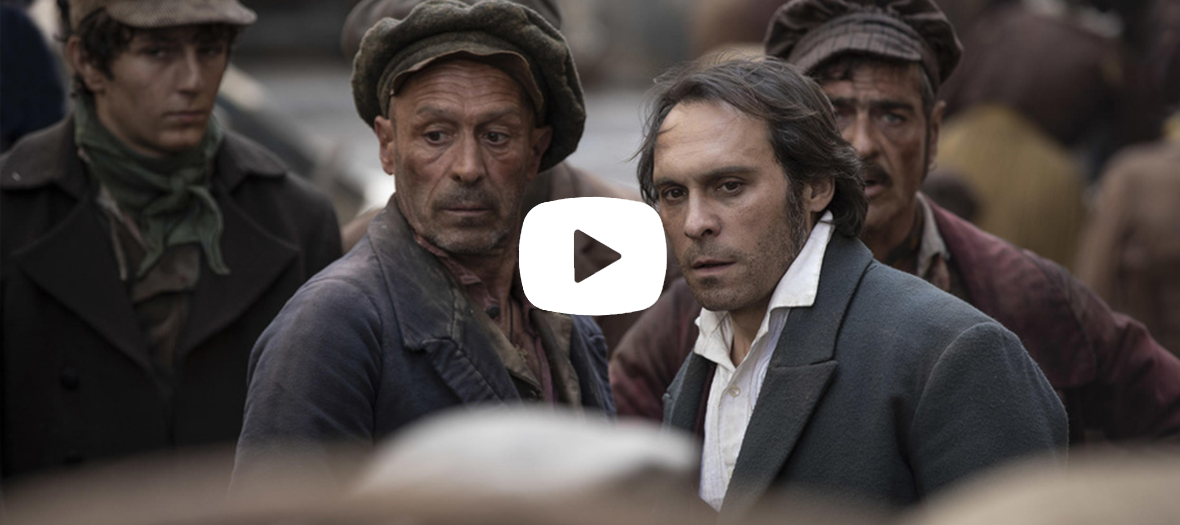 A history lesson…
You probably need a quick reminder. This fictional series is first of all a small page the large scope of history. We are in 1848, Victor Hugo is 46-years-old. A successful author both in terms of his novels as well as his theater plays, he also happens to me a prominent figure of public life. Because since the death of his daughter Léopoldine, the author has not put pen to paper.
Hugo now has a seat at the National Assembly alongside the Conservative party, and defends the return of Louis-Napoléon Bonaparte at the head of the French state. He shares his life as a notable between his family, his three children, his wife Adèle, who he loves dearly, his mistress, Juliette Drouet (Isabelle Carré), a comedian who let go of everything for him, and many female conquests amongst which Léonie d'Aunet, a young progressive woman, much younger than him. Quite a challengefor the great writer!
Also discover the brand new series with Julia Roberts and the fantastic biopic on Freddy Mercury and the group Queen.
Victor Hugo, Ennemi d'État. Mini-series. 4 x 52 min . Monday the 5th and Tuesday the 6th of November starting at 9pm on sur France 2