You thought you knew everything about the French's favourite Brit, who became a fashion icon in the 70's? Well you have not seen everything yet! In Munkey diaries, the actress, singer and fashion victim at 71 years old Jane Birkin lifts the veil on the intimate moments of her life through this first volume of her personal diary, she has kept since she was…eleven!
Married at 18... divorced at twenty
Despite the anger and the dissuasive attempts of her father David Birkin, Jane married John Barry, the famous composer almost 15 years older, just a few days after she turned 18. While it was love at first sight when Jane met John in a musical comedy, the union quickly soured.
Galvanized by his success and a very active social life, the highly solicited artist did not hesitate to go out on his own, leaving his young wife alone at home. Very quickly, she felt that she was neglect by the egocentric artist who no longer sleeps with her … Jane left less than two years after her wedding, a baby in her arms (Kate Barry), and headed for France seeking a new deprature.
A very birth…
She speaks about it as though it were yesterday! When Charlotte was born in 1976 from her union with Serge, Gainsbarre is so overwhelmed and drunk that he is incontrollable: "During the delivery, Serge was behind the door on all fours with a stethoscope so he could listen to what was going on inside." The reason for this pre-natal binge that prevented him from gaining access to the delivery room? "Andrew [the brother of Jane Birkin] was by his side. And I believe they had knocked back all the liqueurs or the hotel across the way".
Serge Gainsbourg: a violent man
Behind mythical couples there are also hidden dark sides… Such as the disputes and domestic violence recalled by Jane Birkin: 'Like that evening when we were at Castel and where he slapped me, one, two, three times.' Not the type to accept the situation passively, the iconic singer knew how to defend herself: 'I crushed a cigarette on him."
A couple with very borderline fantasies
In her very rock-n-roll daily life with Serge Gainsbourg, the comedian anecdote recalls a very dismal anecdote… in a bordello.
To satisfy a fantasy shared by both stars, the young 21-year-old woman slips in the skin of a "sordid whore" and goes, Serge on her arm, to a slimy hotel with depressing and dirty rooms: "We had to knock back two cognacs in the next-door strip-tease club to find the courage to enter."
The dream of a threesome
At the end of the 70s, Jane Birkin, still in love with Serge Gainsbourg, meets film director Jacques Doillon and literally falls head over heels. However, the mother of already two daughters remains, despite everything, wildly attached to the mythical singer who is very tough with her.
So, she begins to dream of a threesome… "I also knew that whatever I did, I would never be happy without Serge. If I left, I would always regret my exceptional life next to an exceptional man. But is it possible to live as a threesome?". Before seriously suggesting this surprising trio, Jane makes her decision… Serge is highly possessive. So, it's for the father of Lou Doillon that Jane left him in 1980.
Jane, at the end of her rope…
"When I am sad, I really want to die, and by his hand." The incredible love that united Jane to Serge Gainsbourg sometimes had its limits. Because, one several occasions the comedian entrusts her death wishes to her diary, often linked to the moods of Serge. The English doll was ready to put up with a lot for her man: one day, having thrown a pie cream in the face of Gainsbourg during a quarrel, Jane does not hesitate to throw herself in the Seine in order to be forgiven!
A super possessive Gainsbarre
Amongst the quirks of the Gainsbourg-Birkin couple, the jealousy of Serge regarding John Barry, the father of Kate, first daughter of Jane, is top of the list. Very quickly, the singer, who died in 1991, considered Kate as his own daughter.
The real reason? Jane Birkin affirms that "Serge felt a father's jealousy towards John Barry." Result: Jane Birkin is wounded by the repetitive jealousy scenes of an ultra-possessive Gainsbourg. Kate Barry even said: "I had a father (John Barry) and a passion (Serge Gainsbourg)."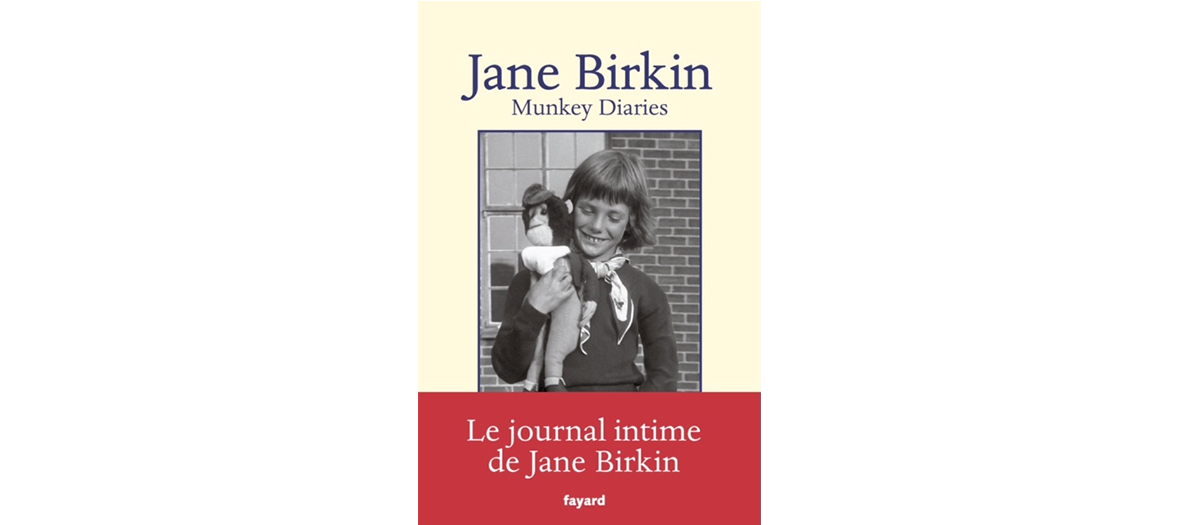 Munkies diaries (1957-1982), Jane Birkin, Fayard, €22.50
Also discover : Iris Apfel, accidental icon.