To have fun at the start of the school year and start the year off on the right foot, nothing better than a good comedy with a delicious Camille Chamoux and a hilarious Jonathan Cohen at the headliner. In First Vacation , Patrick Cassir questions the couple in the Tinder era where everything sometimes goes a little too fast. Why you must see this laughing movie:
A hilarious pitch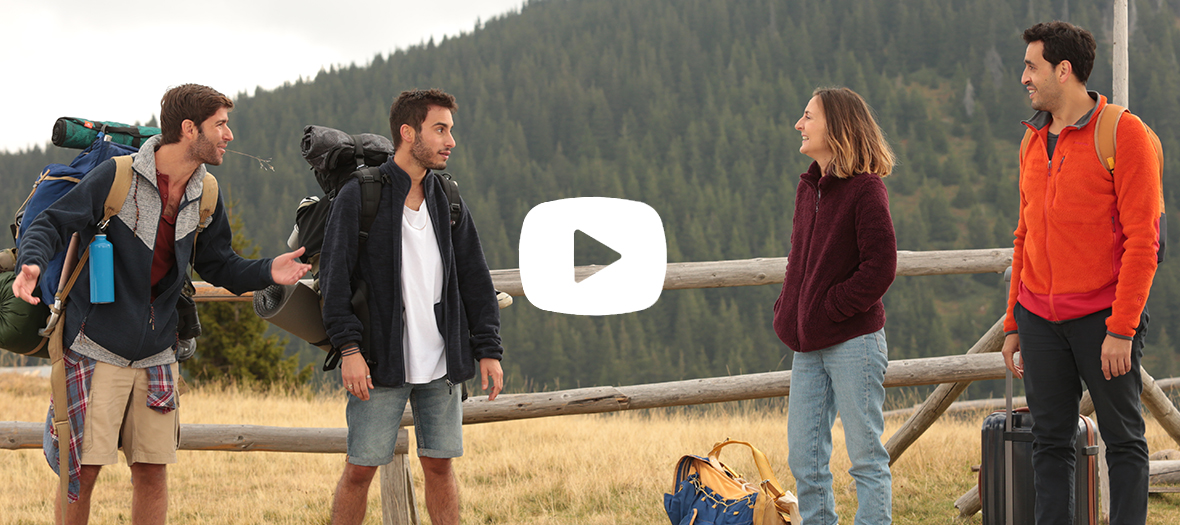 Marion ( Camille Chamoux ) and Ben ( Jonathan Cohen ), in their thirties, meet on Tinder just before the summer vacation. Because the first date ends in bed (or rather on the floor, on Marion's doorstep), the next day, on a whim, they both decide to go on vacation, despite the guard of their entourage. They choose their destination halfway between the trips initially planned by the two ( Beirut and Biarritz ): direction Bulgaria . From the first hours of the trip, they discover that they do not really share the same vision of a dream vacation… A simple, effective and laughing pitch.
Delicious actors
With a Camille Chamoux as a roots tourist, an arch maniac Jonathan Cohen , a Camille Cottin as a relaxed friend or a Vincent Dedienne as a mocking brother, the cast has it all. The comic duo Marion-Ben works wonderfully and gives birth to scenes ready to become mythical, in particular the one where Jonathan Cohen , very anguished at the idea of being heard by his beauty in the toilet of the guest room, prefers relieve himself in the middle of the night in the garden before being surprised by an inconvenient Bulgarian teenager ...
A true vision of the couple in the Tinder era
Because it's easy to recognize yourself in Marion, the roommate party girl addicted to Tinder , or in Ben, the straight guy who seeks love, the pitch speaks to everyone. But would you be able to leave on a whim with your Tinder date from the night before? By asking this question, the director questions the nature of the often stealthy relationships that emerge from dating sites and makes us think about the new rules of dating. In short, THE comedy not to be missed this winter.
In theaters January 2

Also discover: Because of the girls? A comedy that knows how to speak to women .