As teenagers, we have all buried secrets that are totally unavowable to parents. The kind of info that costs the ego and reputation dearly. Except that in the age of social networks, everything is known! This is perhaps what Lise should have predicted, The Girl with the Bracelet told by Stéphane Demoustier . A gripping trial film that will satisfy minds hungry for sordid news items.
In the dock: Lise, a teenager who allegedly murdered her best friend Flora following the broadcast of a compromising video. Accusation which earned him to wear an electronic bracelet for two years, hence this very Vermeer-compatible poetic title.
At the bar
To play the torn and doubtful parents, Roschdy Zem and Chiara Mastroianni dare to play back to make way for the first appearance on the big screen of Melissa Guers . Exciting news head, which embodies modesty new habits (slightly disturbing) of the Z generation.
Real fish in the water (or rather shark in the small basin) between the brown walls of the court of Nantes , the young prosecutor embodied by Anaïs Demoustier (Stéphane's sister) takes pleasure in pushing the teenager at the slightest contradiction, time for tasty tirades. Enough to stand up to the defense lawyer who, in the guise of the experienced Annie Mercier , will not let down her protege.
White dove or perfidious ingenuous?
During this crisp Assizes trial , the spectator positions himself as a juror. And very clever the one who will manage to disentangle the true from the false… It must be said that Melissa Guers shines by her silences, even if it means endangering the presumed innocence of her character.
And that's the whole point of The Girl with the Bracelet : if one is dying to know the truth, the only one that prevails is that of justice. For the rest, make way for the imagination. To your predictions!
The girl with the bracelet , in theaters 02/12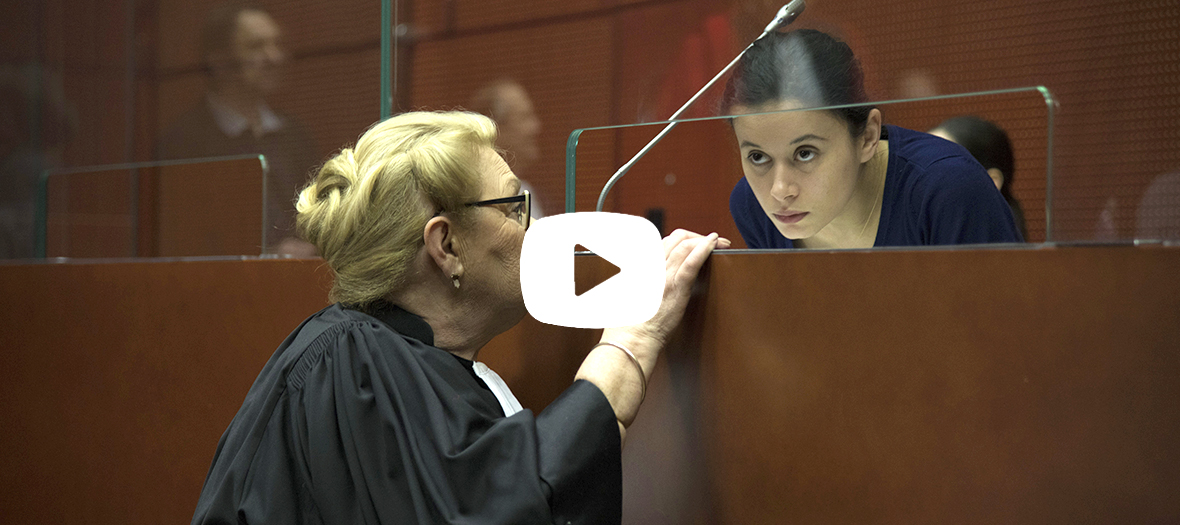 Also discover The Gentlemen with Matthew McConaughey and Hugh Grant and the Assayas thriller with Penélope Cruz .