Do you know the life of Farookh Bulsara? If this name does not mean anything, it means you have a lot to discover on the life of Freddie Mercury (and you must go see Bohemian Rhapsody).
With this brilliant biopic signed Brian Singer, prepare yourself to dive back in the top years of the British group Queen and to discover juicy anecdotes about the singer with the golden voice. Three good reasons to rush and buy your ticket:
Learn to know Farookh Bulsara aka Freddy Mercury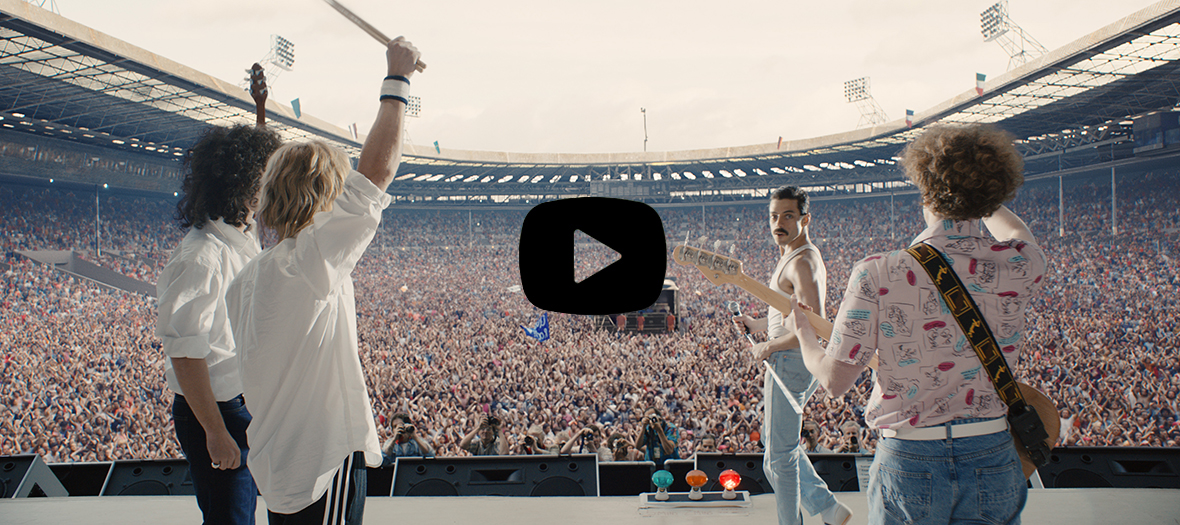 Did you know Freddy Mercury was obsessed with cats and had complexes about his teeth? Incarnated by the incredible actor Rami Malek, Farookh Bulsara becomes Freddy Mercury after a birth in Zanzibar, an education in London, then small jobs as bag age handler.
When he applies on a fluke as candidate to become the new singer for a small group that performs in bars, the musicians tease him about his teeth, until the young man begins to ... sing. Because, according to the film, it's in fact thanks to his four additional teeth that he has a wider vocal amplitude!
The film will take you from story to story about this superstar singer with a fascination character: from the omnipresence of his first wife to his numerous homosexual adventures, including the rooms he attributes to each of his cars in his large house—you will have many surprises!
To understand the origins of timeless songs
Because no matter your age, you still continue encore to dance on Another one bites the dust or Mamma,you will adore discovering the events behind these cult films.
Did you know for example that the song We will rock you was imagined for the public that constitutes on its own the instrumental of the piece? Or that Bohemian Rhapsody was written and composed by Freddy Mercury in homage to his passion for opera, but that the first premier producer of the group did not believe for one single second in the success of this worldwide tube? Between live versions  and studio recordings, it's hard to stay quietly seated with the incredible sound track of the film in your ears!
To relive the most amazing years of rock
Whether you are team Rolling Stones or team Beatles, you will certainly admit without difficulty  that the group Queen has nothing to envy from the sacred monsters of rock. Through several reconstituted concerts, Rami Malek slips perfectly in the skin of Freddy Mercury and impeccably adopts impeccably its singular gestures to make us dive into the most incredible years of the group
Stunning costumes, blazing audience, historic concerts such as the one organized by Aids in 1985 to fight against famine in Africa next to David Bowie, Dire Straits, U2 or Bob Dylan... All the ingredients are there to make you feel nostalgic about the great era or rock 'n roll..