We have tested for you the Radiofréquence and Millenium combo to finally get rid of your  unwanted cellulite. It's the super efficient treatment of the year, orchestrated by someone who loves work well done and her patients for whom she sets up customized treatments.
Two war machines: Immode and Millenium.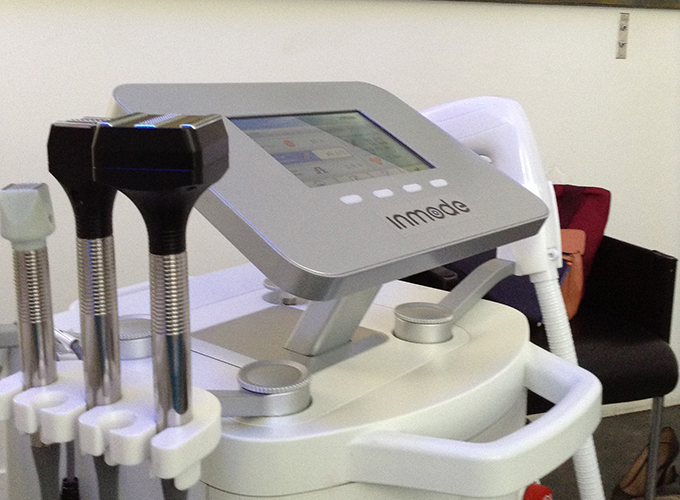 First step: a close observation of the areas to be treated, the cellulite problem on the thighs and small buoys around the waist. Classic! Then, Sam concocts a super efficient cocktail using radiofrequency that will break up the fatty nodules and destroy them thanks to controlled heat. For that she softly passes her small machine over both thighs and waist. You feel a slight warmth and after that Millenium  consists in placing infrared plaques on critical areas combined with electrodes so that the fatty tissue can be replaced by muscle. Bluffing!
In one session, you loose 1 kilo, skin is smoother, the silhouette is refined, but to be a real bombshell this Summer, you need 6 sessions.
It's very expensive (250€ per session), but at least you won't continue throwing money out the window buying creams and other products, often quite inefficient.
So buckle up and book a session. It's a lifelong investment!
Pregnant women or those with metallic prothesis cannot follow this treatment.
Do It Girls  get a privileged discovery rate at 200€ per session instead of 250€, offered during 15 days, starting 25 March.