Long live indoor cultures! The latest chic? Serve to your guests a salad of mushrooms or radishes cultivated by your pretty manicured hands.
Good news ! No need to have a vegetable garden nor even a balcony. Pretapousser.fr is a site featuring super compact mushroom culture kits (no bigger than a bag of flour) that you can easily fit in your kitchen or use to pimp your living room decor.
We adore: growing your own pleurotes that will be fab in a 100% home made risotto or salad.
Upkeep? Very easy. Two/three water pschiits morning and evening with the supplied sprayer. Ten days later, pick your pleurottes before cooking them. This will bring a definite forest touch to an omelet or a croque-monsieur.
We like: a fun way of eating something organic and grown locally without necessarily having a green thumb.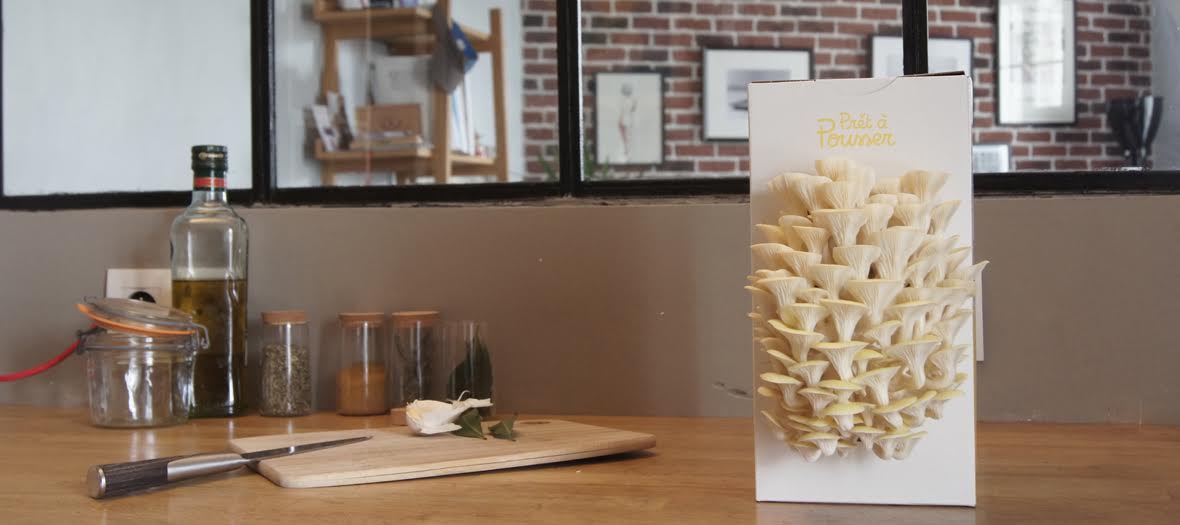 Starting at 19,90€ on pretapousser.fr