"Asshole". One word that is going to awaken the hatreds of an entire country… L'Insulte by Ziad Doueiri (Baron Noir, L'Attentat), is the story of a banal incident at the outset that opposes Yasser, a Palestinian refugee settled in Beirut, who has become a foreman, and Toni, a Lebanese Christian mechanic.
A banal insult that goes viral, around two minorities that catalyse the tensions felt all over Lebanon. This eminently political film has just been selected for the Oscars in the category Best foreign film. We would like to explain why you cannot miss it.
For the permanent tension
The strength of L'Insulte resides in choosing to present the film as a trial, playing all along on the ultra tense confrontation of the two protagonists. « It's kind of like a modern Western, replayed between closed doors », points out Ziad Doueiri. Thus, one has the impression of participating in the audiences as though one were hidden in a corner of the room. And we count the points.
Because it is a reminder of the electric energy sent out by Baron Noir
The clever and addictive mechanism of L'Insulte is a delightful reminder of Baron Noir, l'autre réalisation culte du franco-libanais Ziad Doueiri. While the mythical series with Kad Merad reveals the backstage of politics, it's here in the top legal offices that one tip toes quietly.
How the hotshot lawyers dig out secret information to make their adversary yield, how they articulate their closing arguments, excite the public and opinions, seduce the judges… And more to the point, how they manage to turn this trial into a state affair and be crowned with glory … Fascinating !
Because he does not take the easy way out
Taboos, secrets, violences, injustices... If at the beginning, everything pushes the spectator to feel for the Palestinian refugee, presented like a moving grandpa, played by Kamel El Basha, the second part of the film makes one lean towards Toni (Adel Karam).
But that's without counting on the surprise relationship that links the two brilliant lawyers in charge of defending them (we will let you guess).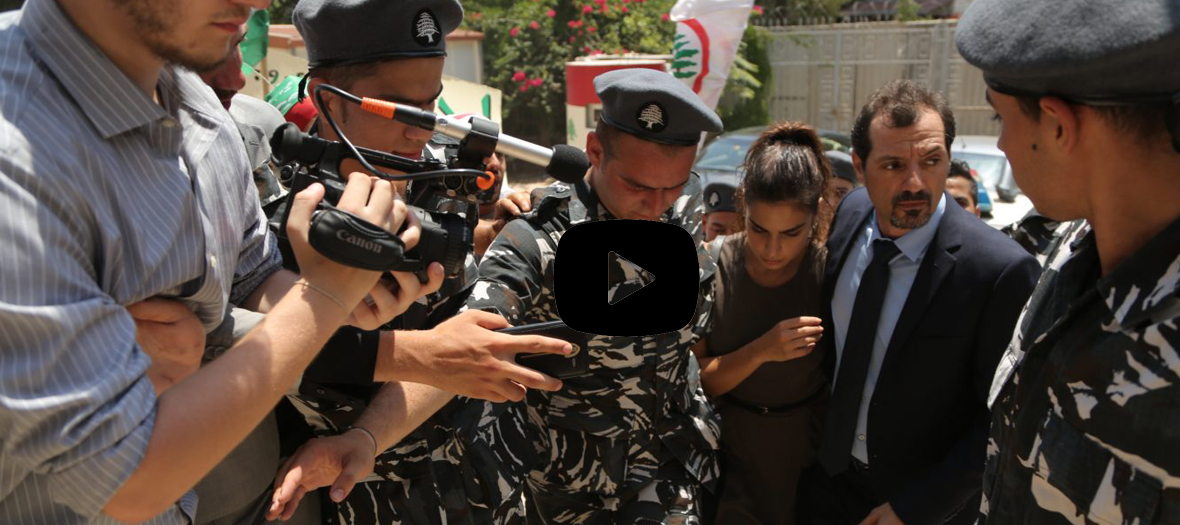 L'Insulte by Ziad Doueri, to be released on the 31st of January.
Rendezvous on March the 4th for the Oscars ceremony at the Dolby Theater in Hollywood.