You are wild about comfy drinks with addictive tastes and darling designs? You will adore Løv Organic, the trendy organic brand of Scandinavian inspiration and its already cult "Løvely Morning" mix in morning feel-good mode...
First, because it really tastes great. Explanations: the sparkling duo grapefruit-lemon, twisted with orange treat, subtly awakens your taste buds, yummy! Trying it is adopting it.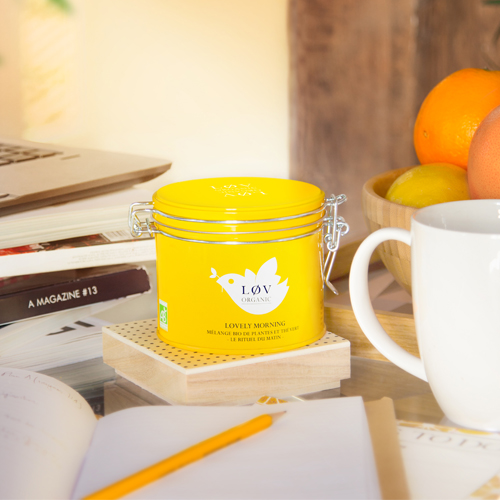 Secondly, it really gives you energy and a shot of vitality with its combo of green tea + maté + guarana, very super-food, that will send you soaring to new heights.
Thirdly, because it is conducive to a super cool lifestyle. The idea? Make your morning tea pause into a yoga-style break, selfie-challenge and other funky activities. This will deffo give buzz to your day. So there! Discover all the tests, challenges and tips of this amazing tea www.morning.lov-organic.com
All the information on Løvely Morning by Løv Organic on www.lov-organic.com