A journey in outer space without moving from your sofa, are you tempted? Landing on Netflix, Lost in Space, is the new incredible series that will propel you into the stars. Alone on Mars is your cult film and you have followed closely all the adventures of Thomas Pesquet onboard the ISS? You are going to adore this spectacular show, a breathtaking science-fiction story with a touch of survivalism, filled with special effects and strong in emotion.
A prophetic pitch?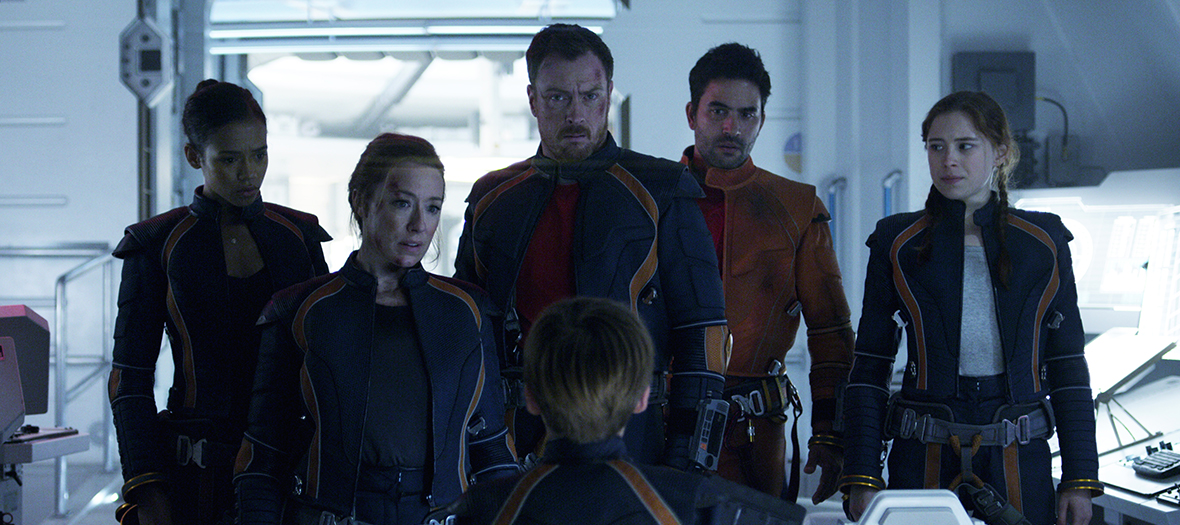 In 2046, the Earth is over-populated, resources are getting rarer. In order to survive, humanity must colonise other planets. On board Jupiter 2, the Robinson family (the parents and their genius kids , two teenagers and their smaller child) are sent to a far-flung galaxy, very far… (26 trillions light years away, let's be specific) to establish a colony on Alpha Centauri. But the escapade goes awry. Victim of a technical incident, their vessel crashes in hyperspace on an unknown and (naturally) hostile planet. Ice storms, encounter with an alien robot (friend or enemy?), horrible slimy creatures … the Robinson family is going to have to put up a fight for their survival in order to reach their final destination.
Why we like it?
Reboot of a cult series dating back to the 1960s, Lost in space renews with the ultra-ambitious tradition of SF venues such as Star Trek, The Planet of the Apes or more recently Lost (for the survival aspect in an inhospitable environment).
Developed by Matt Sazama and Burk Sharpless (Dracula Untold), the scenario is supported by a solid casting: Toby Stephens (Black Sails), Max Jenkins (Sense8) and Molly Parker (House of Cards). Special kudos for the impeccable Parker Posey in the role of Dr Smith, an ex-criminal usurping the identity of her sister and slaughtering her lover to depart into the new world and accomplish her machiavelic schemes.
Verdict
Get the popcorn ready! Grandiose decors + special effects worthy of a blockbuster + intrigue with humanistic values = great entertainment, directly from your living room.
Also discover Ben, the spine-chilling series with Barbara Schulz.