You've had enough of detective stories as well as the usual cliff-hangers that keep you glued to your screen until the wee hours? You dream of watching a cool series without a risk of addiction and bags under your eyes when you wake up?
We have found the answer: Take Two. Created by the screenwriting dream team of Castle (Terri Miller and Andrew Marlowe), this police comedy is perfect to empty your head.
The star and the private detective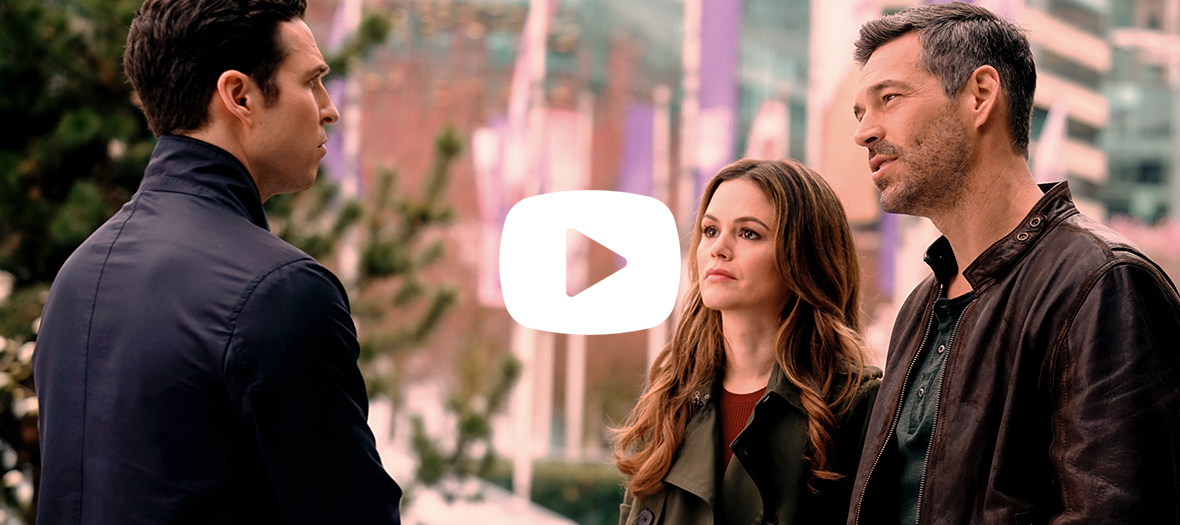 Dumped by her guy on the red carpet and fired from the detective series where she was the lead, pretty Sam Swift comes out of her detox with one main idea: making it back front stage. To prepare the role supposed to launch her career, she has to follow Eddie Valetik, an ex cop, now private detective who works solo and hates show business.
The deal: he accepts to show her how the inside tricks of the job if she stays quiet and does not interfere with the inquiry. But that's without counting on the acting talents of her intern used to false crime scenes and with great flair.
Adorable heroes who work well together
Let's say it right off the bat: more than run-of-the mill police inquiries (one episode = one case to resolve, expedited too quickly to be credible), it's the little game of cat and dog between Sam and Eddie that charms our tender heart.
And for sure the duo is very sexy and endearing! One the one hand,  the starlet (Rachel Bilson, the star of Newport Beach and Heart of Dixie) who turns out to be much more clever than she seems. On the other, a private detective with a big heart and muy caliente abs (Eddie Cibrian seen in The Young and the Restless), at first grumpy and defiant then under the charm (we are ready to bet these two are going to become much closer along the way).
Another couple with highly sympathetic potential: their respective assistants Berto et Monica, played by the terrific new faces of Xavier de Guzman et Alice Lee.
Verdict? Easy-going pleasure!
You need a little respite between two episodes of Killing Eve or simply want to relax when you come back from work? Bingo! Here not hassle nor unbearable new twists, but a touch of action, glam and humour. A nice treat to enjoy without any pretension … sooo relaxing!
Monday the 24th of September at 9pm on France 2.
Also discover Pose: the must-see Queer series.