La Foire aux vanités, an Arte series created by Gwyneth Huygue with Olivia Cooke, adapted from the cult novel by William Makepeace Thackeray: Vanity Fair.

If you liked Downton Abbey , Pride and Prejudice and other delicacies by Jane Austen or Virginia Woolf , this costume series will find your favors ...
The Vanity Fair as… Vanity Fair . Any resemblance to the name of a famous magazine is fortuitous. It itself borrowed its name from an absolutely cult English river novel by author William Makepeace Thackeray , published as a serial in nineteenth-century England : a biting critique of post-Victorian society in the guise of a young upstart ready to do anything to integrate the " high society " in London.
A very pop classic of English literature
We know the story by heart. And yet, what a joy to find young Becky Sharp in the guise of the irresistible Olivia Cooke ( Modern Love …). It all begins when this sassy orphan slams the door of the Princess Sarah- minded boarding school where she was raised. Rather die than accept the post of housekeeper that she found in the English countryside ...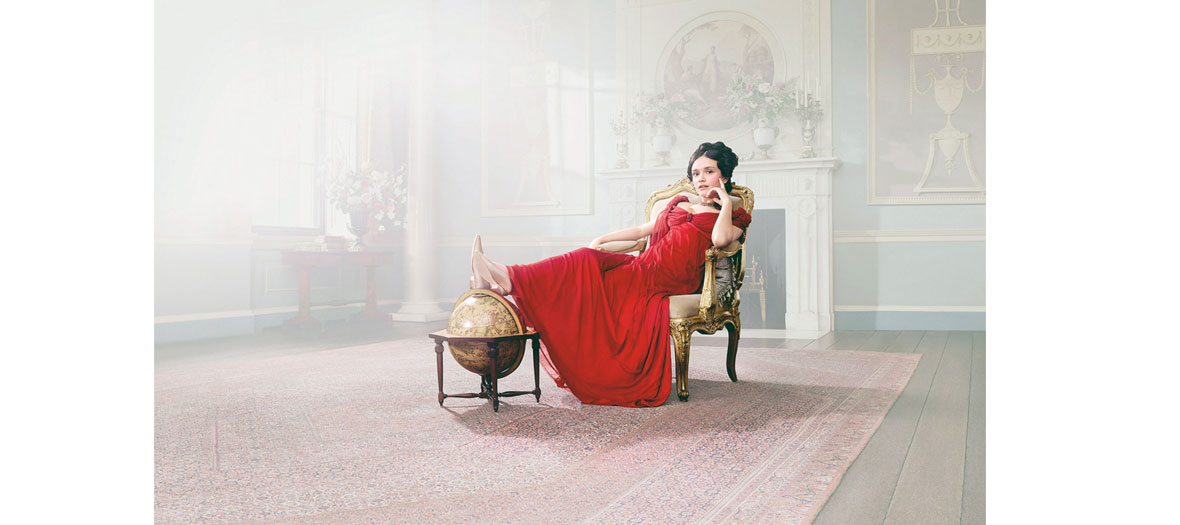 Well aware of her charms, Becky knows how to choose her friends. She therefore invites herself to the home of her very wealthy friend Amelia Sedley, whose brother she intends to seduce and marry, a rustic man who has returned from India… Will she achieve this marriage? We won't spoil. But despite a path strewn with pitfalls, the intriguing one will achieve an irresistible rise through the decades of the 19th century.
An avant-garde critique of social networks?
To adapt this social satire, one could not dream of a better screenwriter: Gwyneth Huyghues , famous British documentary maker and screenwriter, author of The Girl and Five Days , supported by a hyper polished, sumptuous and contemporary production by James Strong ( Downton Abbey . Broadchurch …) , with in particular the plush apartments of London or the hallucinating scene of the Battle of Waterloo .
The duo manages to portray the sarcastic tone of William Makepeace Thackeray with formidable accuracy and to transcribe the irony of the work: "Vanity Fair constitutes a powerful metaphor of the modern world ," explains Gwyneth Huygues. Everyone strives to acquire what in reality has no value: only money and social position matter ... Becky Sharp strives by all means to rise in society ... She will pay the price but will never give up .
The author goes further: " Through the character of Amelia, Becky's friend, Thackeray suggests that (...) even a mother's love can be imbued with vanity. Basically, this novel deals with the loneliness of the human being. "
In the prism of a heroine or anti-heroine: the stars of social networks and the amateurs of digital celebrity risk to laugh yellow while giggling in front of this small marvel in 7 episodes which treated 200 years ago the evil of the century…. To meditate !
The Vanity Fair , from Thursday 12 December on Arte at 8:55 pm and on arte.tv in replay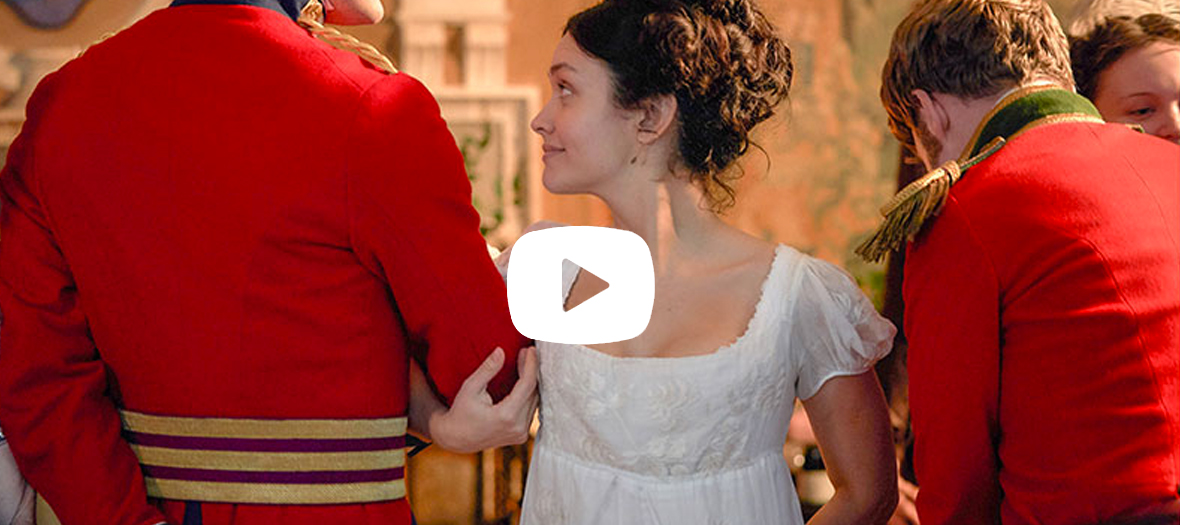 Also check out Marriage Story , the Netflix auteur film starring Scarlett Johansson everyone's talking about and The Crown's big comeback with a new binge-watcher season.