Notice to fans of crazy teen shows: freshly landed on Netflix, Sex Education is already posing as the new series that will make the buzz. Trashy, funny and tender at the same time (yes it is possible!), This American Pie with British sauce would (almost) make us regret our high school years. Let's talk about sex!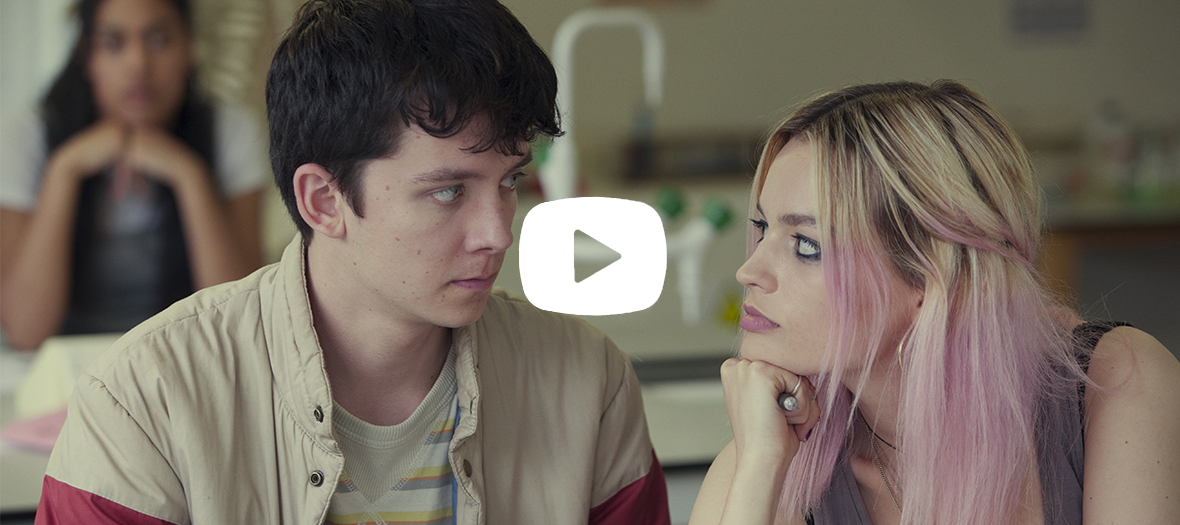 Sex education course
In Moordale, Otis Milburn (the young Asa Butterfield of Hugo Cabret and Miss Peregrine), an introverted high school student who pities for Maeve (Emma Mackey), the rebel with pink locks and leather jacket, carries a heavy burden: he is still a virgin ! A shame for this only son of the renowned sex therapist Jean Milburn, munchie of men who has transformed their home into a museum to the glory of the phallus.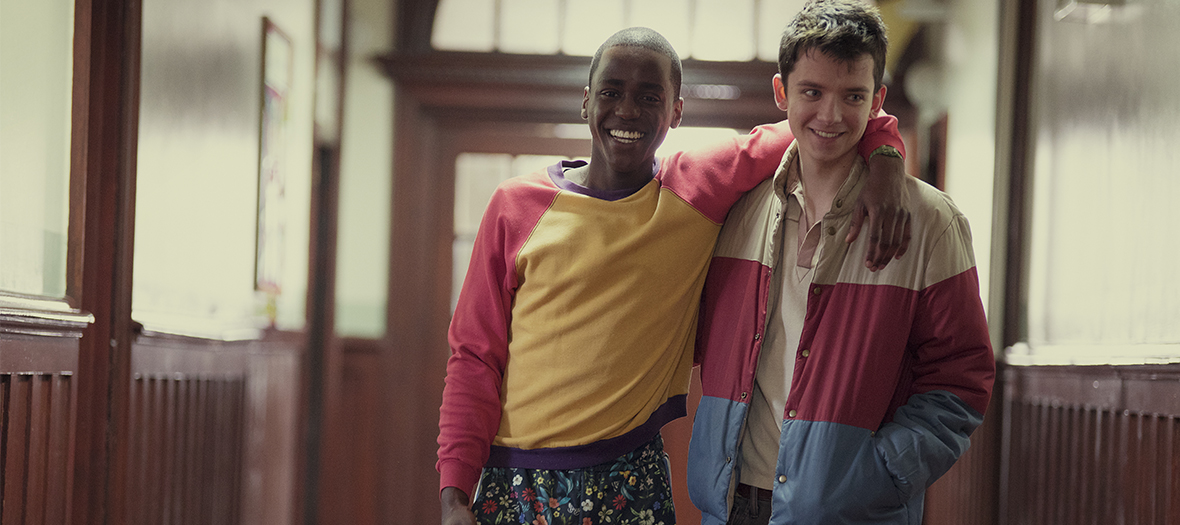 To seduce Maeve, Otis agrees to open a secret sex therapy practice in the school. Bingo! Customers are pouring in. How to get your boyfriend hard? Assume an XXL penis? Succeed in a blowjob? Between two lessons, the virgin uses his (theoretical) knowledge to coach his comrades with overheated hormones. But the business gets tough when the new Dr Ruth from the school, like a Cyrano from Bergerac 2.0, has to help the boyfriend of the one who makes him everything ...
Trashy and sensitive at the same time
Gone are the days when the nice Brandon smooched the chaste Kelly in Beverly Hills 90210, the cult show of the nineties that the under 20s cannot know.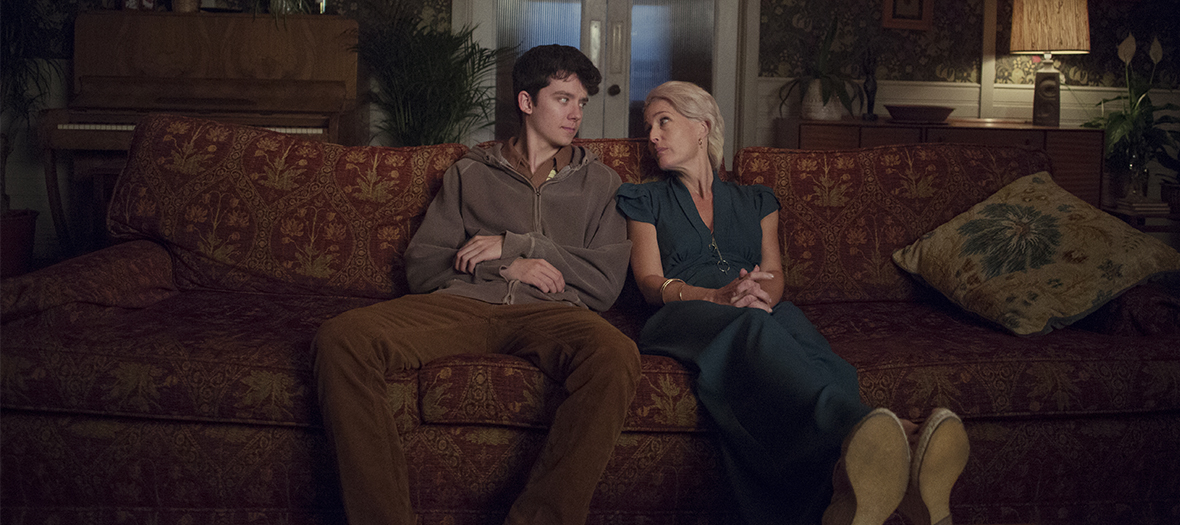 Masturbation, slut-shaming, abortion, gay porn ... in 2019, to address the emotions linked to the ungrateful age, make way for schoolboy humor American Pie style and shocking images à la Skins. Holy nitouches abstain! A trashy tone, happily offset by the tenderness and emotion that emanate from these endearing characters, including the irresistible Eric (sparkling Ncuti Gatwa), a big-hearted gay and Otis' best friend. Phew morals are safe!
Imperial Gillian Anderson
We discovered her as an alien hunter in The X Files then adored as a sexy serial killer stalker in the excellent The Fall with Jamie Dornan. Gillian Anderson camps here a crazy sex therapist, loving mother and deliciously intrusive. " I noticed you were pretending to masturbate and I was wondering if you wanted us to talk about it " she said to her son # embarrassment. Short cut à la Glenn Close, long dress and this ultra chic "je ne sais quoi" in diction, she is simply stunning.


January 11 on Netflix

Also discover Il miracolo the new Italian series everyone is talking about