Clemens , in Latin, evokes letting go. It is in this mood that Clēmēns, the first aquatic spa in Paris , has just opened in Saint-Germain with a unique experience that celebrates and highlights the extraordinary virtues of water on the body, associated with prior treatments. -keepers. In short: the new dream place for Parisiennes to unwind.
A magical place lit by candle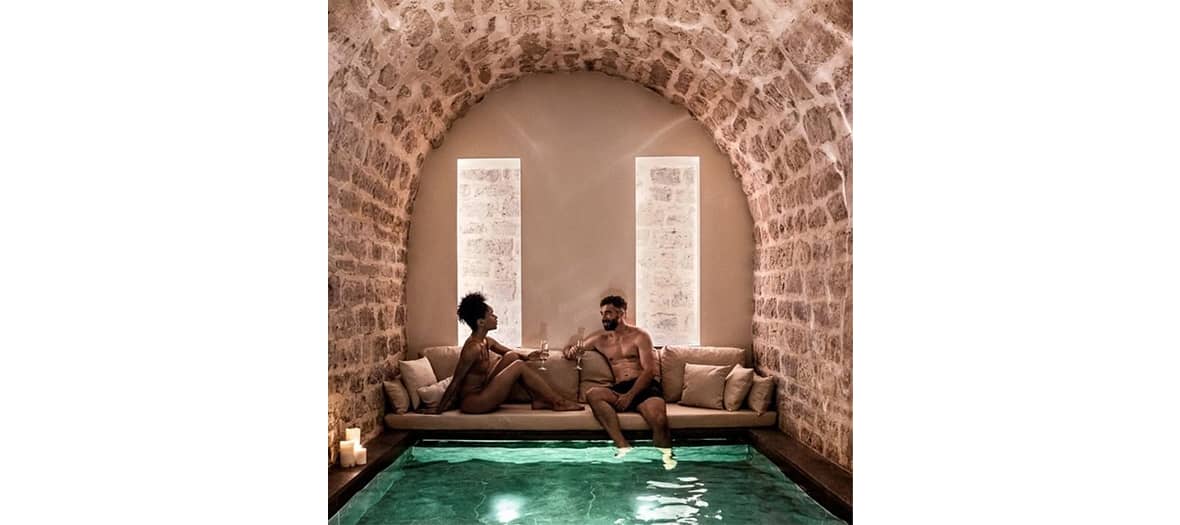 It must be said that there reigns here a magical and singular atmosphere so Germanopratin, between vaults, basins, historic stones, beams and light by candlelight, particularly conducive to disconnection ...
All you have to do is immerse yourself in a basin of hot water enriched with Epsom salt , stuffed with natural anti-stress magnesium, energy booster and skin beautifier, then completely disconnect and let yourself be carried away in a state of insane meditation (70 € 1h30).

To go further, we associate the pleasure of a floating bath with a practice of relaxation therapy or aquatic hypnosis , ideal for taming stress, tensions and sores (130 € 1h30).
Special mention to the duo ritual which offers the privatization of a pool with his lover or his BFF to stay in complete privacy ... before getting a tailor-made massage (360 € for 2h30 for 2).
Watsu: the Californian massage everyone is talking about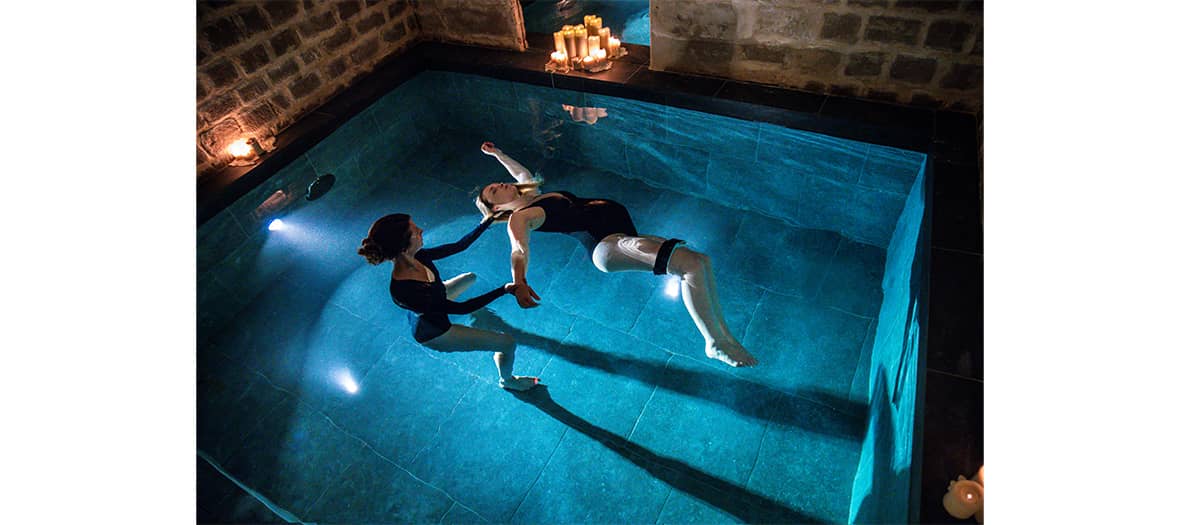 To try once in a lifetime: watsu (neologism between water and shiatsu), a truly revolutionary therapeutic treatment imported from California.

How it works ? Provided in a basin of natural hot water " just for you ", this massage is seen as the most coveted treatment of the moment. No table: you are lying down and supported by floats and the masseuse who mixes an insane therapy between acupuncture points , pressure , stretching and massage The movement and the soothing power of water multiply the effects to get you completely high ...
Floating massage: 60 minutes - 130 €
Also discover the new flagship spa with sauna signed Oh My Cream rue Montmartre and Maison Aléna, a rooftop spa in the 10th district