The alchemist atelier: the new buzzing project in the world of perfume. All those bewitched by niche perfumes and Parisiennes on the lookout for unusual fragrances have finally found the label of their dreams: The Alchemist Atelier.
This new brand is causing a small revolution in the world of perfumes with an incredible boutique at Etienne Marcel—a machine worthy of the leading labs in Grasse: the Scent Creator.
Become a nose!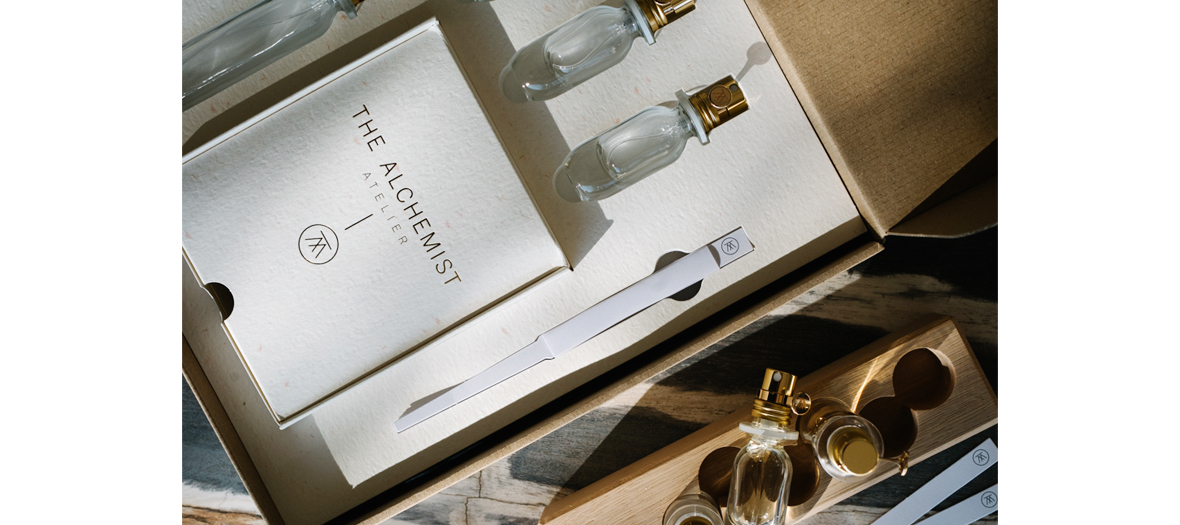 Wake up the nose sleeping inside you. At the heart of this furiously creative project: customisation and the possibility of creating ultra-trendy fragrances, always closer to your whims as the seasons go by… or then why not try to reproduce your favourite perfumes, like an olfactory game.
Conceived as a real deluxe object, Scent Creator happens to be an amazing machine with a perfect design, incubated by The Alchemist Atelier (€350). Leading perfumers are already shaking: this high-tech gem offers the power of creating your own juice at home, making it evolve and concocting new ones for yourself, your interior and your friends.
Scent creator: a machine connected to infinite possibilities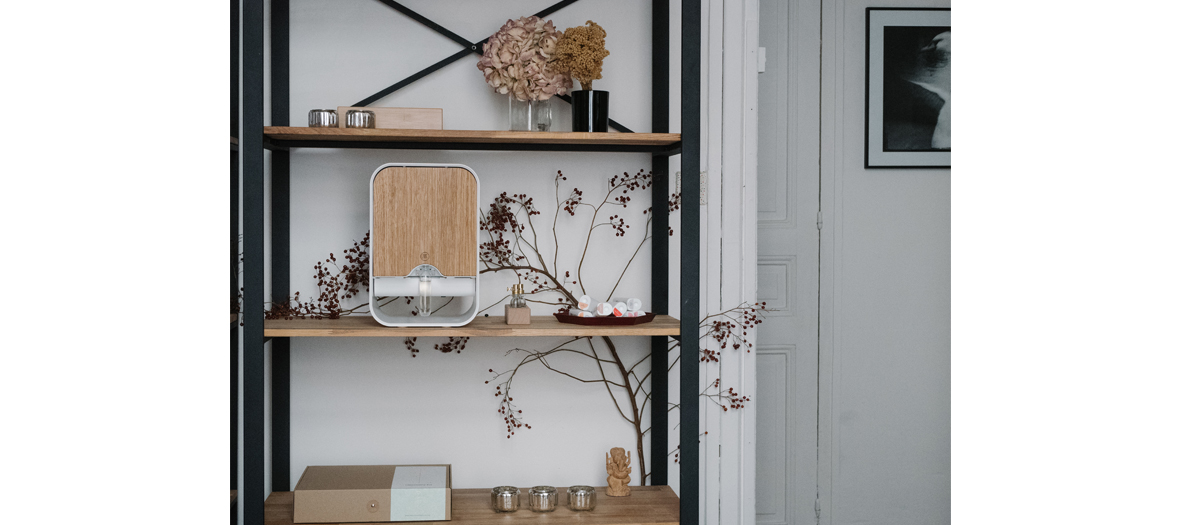 At the heart of the concept: a machine connected thanks to an incredible app and 34 scents with 16 bases and 18 harmonies for an infinity of possibilities, all formulated by experts with ingredients sourced from the best producers... that all function together. Result? No misstep possible.
Now just insert the cartridge-shaped flasks in the Scent Creator. The high added value of the machine? The dosage is state-of-the-art in terms of innovation—extremely refined and precise— allowing to obtain juices worthy of leading deluxe perfume houses!

You are not quite sure that you understood everything? A 1h30 workshop is offered to all Scent Creator neophytes in their amazing boutique. And if you are a little lazy or live too far: there is also an online version with an expert on Skype, by appointment.
A parisian flagship with customized perfumed ateliers
Both a true laboratory perfumery, The Alchemist Atelier flagship plunges at the heart of an incredible experience.
Aside from the possibility of buying the machine and the scents, you can take advantage of signing up for ateliers and masterclasses in order to create your first personalized perfume by testing the Scent Creator In Real Life (€79 for 1h30).
Guided by a talent-perfumer, it's possible to choose your favourite notes amongst the "Juicy Citrus" or "Blooming Floral" families, guided by a highly efficient visualisation system to be projected in the olfactive harmonies.
Then you can add its favourite head and heart notes (Green cut grass, Soft musk…) before imagining 3 possibilities with different dosages. The machine does the job: that's all there is to it. Now just customize your bottle.
Reserve a perfume creation atelier: €79 for 1h30.
Scent Creator €350 for the machine.
Open Monday to Saturday and from 11:30am to 8pm.