In the lines of Schindler's List and Le Pianiste, the last film by Terry George (Hotel Rwanda, Reservation Road) is a shock. Our 3 good reasons to rush to a dark cinema house.
1 – For the forgotten history lesson
Constantinople, 1914. While the Ottoman Empire irs falling apart and s'effondre et exterminates the ethnic minorities on its territory, an Amenian medical student and an American photoreporter both fall in love for the ravishing Ana. One single promise: to unite, survive, testify. From being tracked down by the Turkish militia to deportation, including a good dose of solidarity, here is what we call a "useful" film that finally brings in the spotlight the forgotten drama of the Armenian genocide.
2 – For the fabulous love story
What happens to love when hate is everywhere? The Promise, is also a superb love story supported by a dream casting. Christian Bale as a courageous reporter must despite himself accept the love of Charlotte Le Bon, Armenian, for the handsome Oscar Isaac himself engaged and on the run. A lovers' triangle justified by the need to survive. Overwhelming !
3 – For Charlotte Le Bon
From weather girl to Hollywood actress, there is only one step that Charlotte Le Bon has taken. Already spotted in Iris across from Romain Duris or in The Walk , here the Canadian actress is totally bluffing when it comes to purity and being just right. Friendly, hilarious during an interview, perfectly lovely, we have found our new darling. Charlotte, the next actress for the Oscars?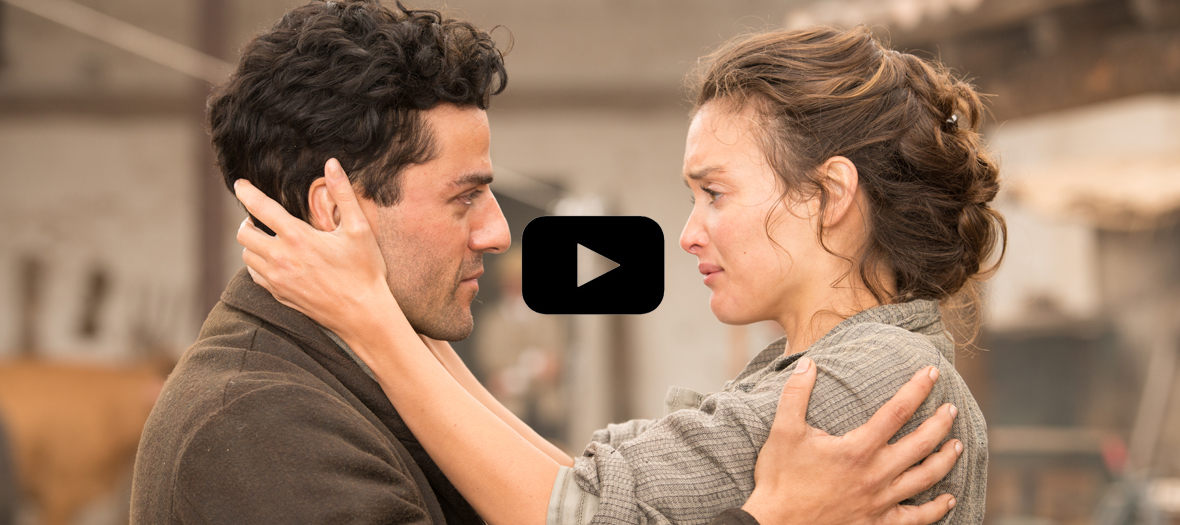 Also read the interview of Charlotte Le Bon.