It's always a pleasure to find her. Our Pretty Woman at heart Julia Roberts is back in Ben is Back , an energized melody by Peter Hedges ( For a Boy , Gilbert Grape ). If the phenomenon has not yet (too much) reached France, this poignant film addresses the terrible epidemic of opiate overdoses which is killing en masse young Americans addicted to " oxy " ...
The pitch? Ben, 19, drug addict in remission, returns to celebrate Christmas with his family after months of absence. Used to his catastrophic escapades, his mother makes a deal with him: he stays, but she will not let go of him. Everything is going pretty well, until in a shopping center, Ben's gaze meets that of an old acquaintance… Soon he will have no other choice but to say hello to his old demons. .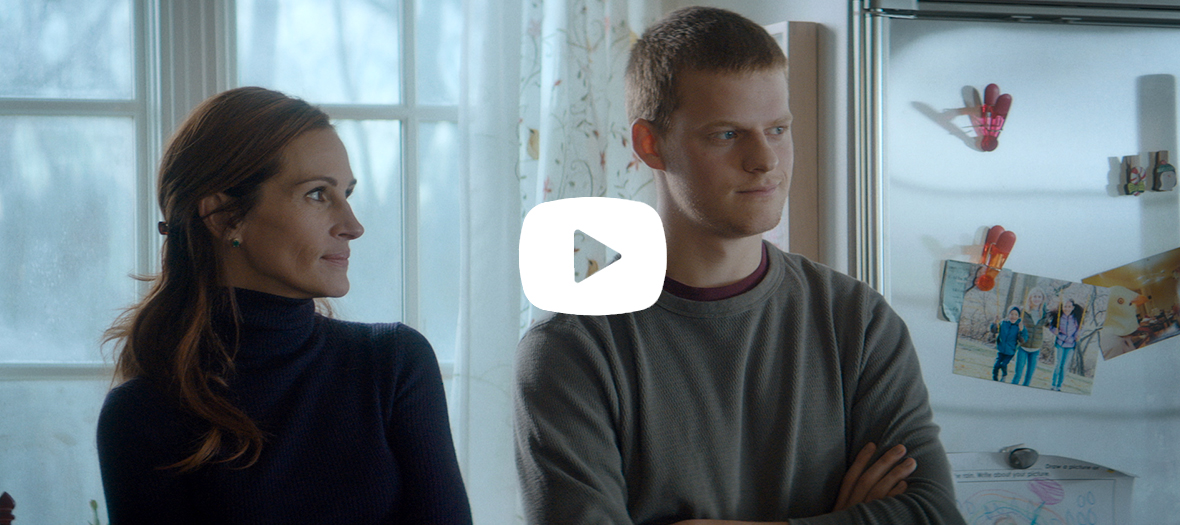 It was Julia Roberts who insisted that Lucas Hedges , the director's son, give him the answer in the role of Ben. If the son had vowed to succeed in the cinema without his daddy, it turns out that the actress had been amazed by his performance in Manchester by the sea , for which he had been nominated for the Oscars . What queen wants ...
The tension is palpable throughout this 24-hour plot. Under the cold white light of a winter night , stashed in their car, mother and son will have to come together to get by. Always so captivating, the Oscar - winning actress manages without difficulty in rallying us to her cause as a helpless mother, capable of making the wrong decisions to protect her child.
Yes, it's very American, yes, there is a tearful family fellowship scene in a church , yes, it is a bit moralizing. But once all this is accepted, we let ourselves be completely carried away by this not so perfect little family. Effective.
Ben is Back, in theaters January 16.
Also discoverthe new series with Julia Roberts , the new film by Eva Ionesco and 3 good reasons to watch the last season of True Detective .