An 18th-century castle, an extraordinary garden surrounded by vineyards, a natural outdoor pool, and a top-notch gourmet dining experience – it's hard to find a more romantic destination than Château-Hôtel Grand Barrail, located in the vicinity of Saint-Emilion. This enchanting abode is perfect for romantic getaways.
A Remarkably Beautiful Castle-Hotel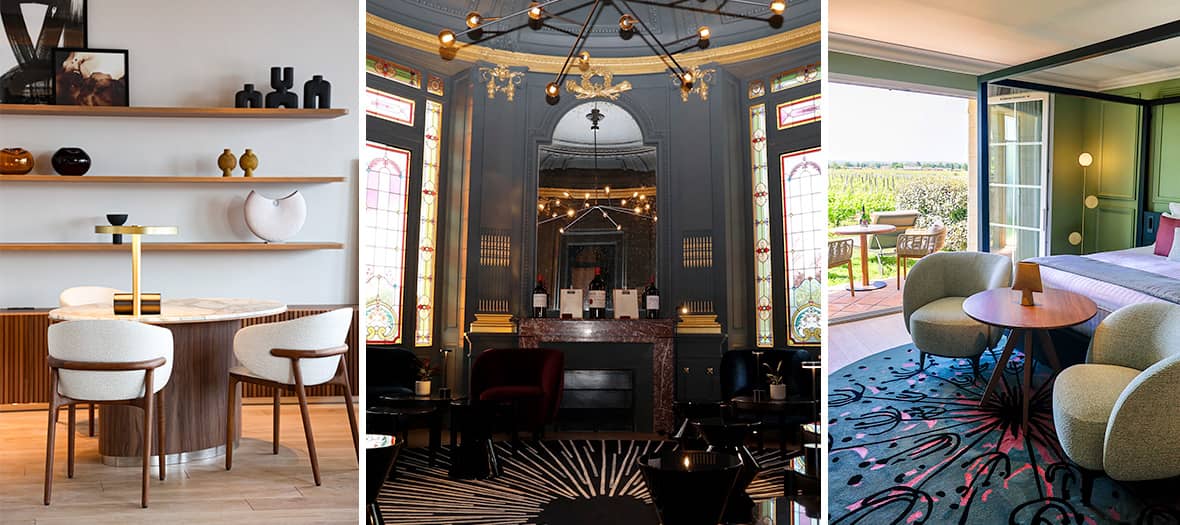 This imperial residence, built amidst the vineyards by an industrialist for his future wife at the beginning of the last century, has undergone a renovation by the architect Jean-Philippe Nuel. The addition of new dependencies and a sublime spa has transformed Château-Hôtel Grand Barrail. Its atmosphere, blending contemporary and rococo elements, surprisingly makes you feel right at home... but better! With its 5-star service, guests are pampered from the moment they arrive, taking leisurely walks in the gardens to immerse themselves in the splendid natural surroundings at the heart of the experience.
The highlight of the castle includes the bar in the rotunda and the dining room, where the magnificent original stained glass windows enhance the fairytale-like ambiance, reminiscent of "Beauty and the Beast."
Of course, the castle's rooms are equally luxurious, exuding refined grandeur with canopies and moldings. Others, more modern and located in the new spaces, have the advantage of offering front-row seats to the sunset, allowing you to admire the colors of the sky over the vineyards. Simply magical...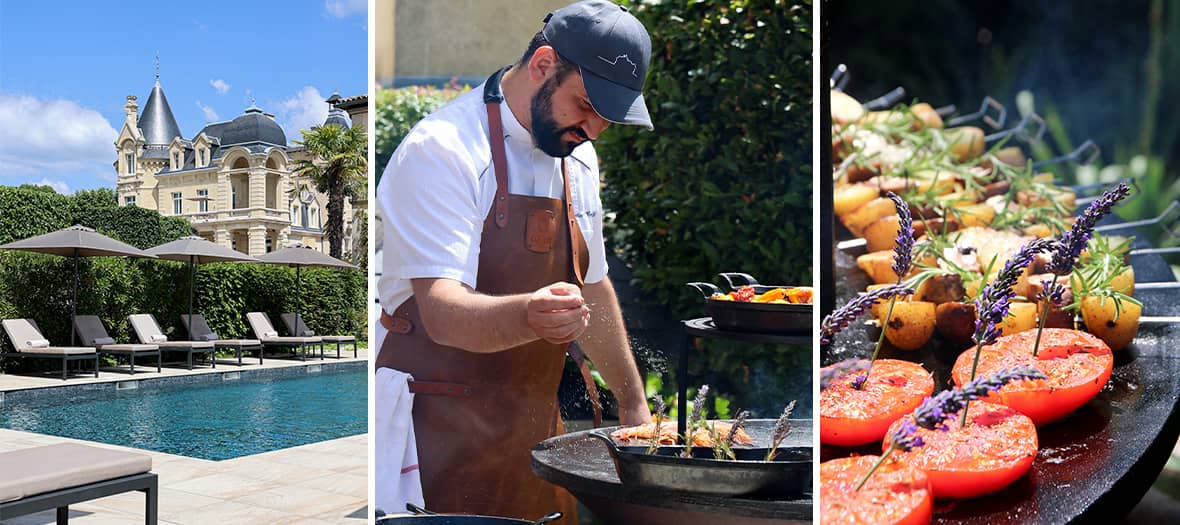 After working up an appetite with a long bike ride, head to the Moorish-inspired dining room (a work of art in itself) to discover the gourmet cuisine of the Bordeaux-raised chef Quentin Merlet, which is focused on the savory flavors of the Southwest. Memorable dinners revolve around well-thought-out menus (ranging from €65 to €95): semi-cooked foie gras with cherries, slow-cooked lamb shoulder, lemon-infused Saint-Pierre... Don't forget to sample the fine selection of cheeses and regional wines, including a delightful glass of Saint-Emilion Grand Cru (of course!) from Château Cartier (€12).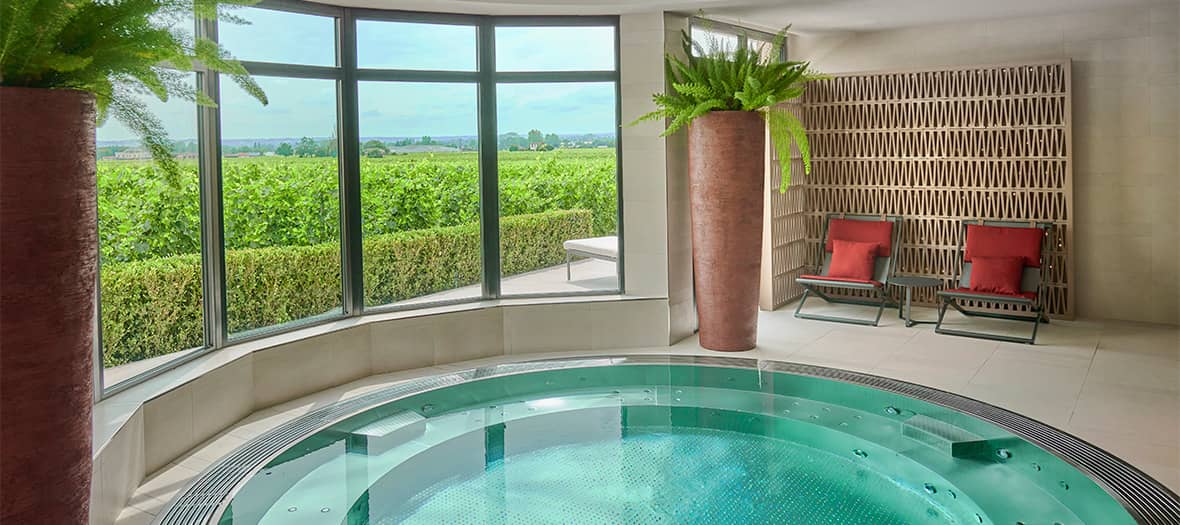 The temptation is irresistible: you must indulge in the Grand Barrail's wellness area, which goes above and beyond to extend your happiness. Featuring a Sothys spa with contemporary oriental décor and four treatment rooms, a hammam reminiscent of the Arabian Nights, a sauna, and a fitness room – nothing is lacking. However, the two standout features are a hot tub where you can soak while gazing at the countryside and a large outdoor pool to bask in as soon as the sun makes an appearance, allowing you to relax and leave all your worries behind. When can we come back?
What's Nearby?

Discover other Dolce Vita-style getaways in Roquebrune and a countryside weekend in Perche.