Impossible not to adore Emma Thompson, as talented in Sense and Sensibility (1995) as she is hilarious in Nanny Mcphee (2005). In My Lady, the British actress superbly incarnates a High Court Judge distressed by destiny of an adolescent who prefers to die from his cancer rather than be treated against his will. Here is why this film functions perfectly:
For its original and moving story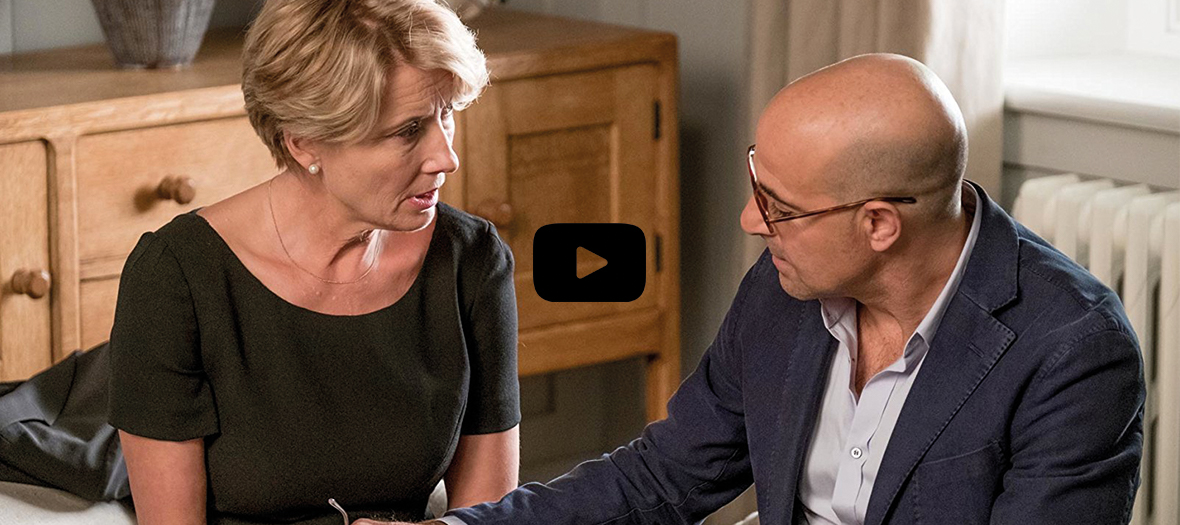 Adapted from the book by Ian McEwan, The Children Act, who himself was inspired by a real event, the film tells the story of Fiona Maye (Emma Thompson), a High Court Judge totally dedicated to her trade at the expense of her husband (Stanley Tucci). Her daily routine is toppled when she takes on the case of a teenager, Adam, suffering from leukemia. Since he comes from a family of Jehovah's witnesses, his parents refuse the survival solution for their son: a blood transfusion. As a mediator, Fiona goes to the boy's bedside and comes out seriously upset by this encounter. With an increasing dramatic tension that keeps us riveted to the screen, this film will probably have you crying like a baby!
For an Emma Thompson who looks younger than ever
First fan of Ian McEwan, the author at the origin of the book that inspired the film, the actress met several women family judges to build up the character of Fiona. The result is terrific: far from dabbling in pathos, the good-looking 50-year-old (always super chic) is overwhelming in her way of taking under her wing a fragile adolescent and to hold back strong emotions. Once again, Emma Thompson proves her capacity to slip into many skins!
To learn about British justice
The original title of the book, The Children Act (initial title of the film before being changed to My Lady), makes reference to a law, dating back to 1989, adopted by Margaret Thatcher, stipulating that " When the court of justice must make a decision pertaining to the education of a child, the interest of the child must be the primary consideration of the court." Seems logical? Yet this law has created havoc in British law and continues to spark debates today since it gives social services the right to remove children from their parents suspected of "future mistreatment"...
Also discover : Vanessa Paradis in a porno gay 70s thriller