Pink buffs won't believe it. Right on time for Fashion Week, the hottest concept-store of the Marais, Merci, is launching a very trendy pop-up under a XXL  « bubble of chewing-gum » and 100 % pink mania. Hurray for this joyful anti-grey choice! And all the more so since pink, in addition to being the star colour of the podiums this year, is offering a very appealing choice of nuances from bright Barbie pink to dragée candy pastel including fuchsia.
On the programme, an ultra trendy fashion selection collabs' in exclusivity (Bunai, Ghost, Cécile d'Ascoli) for really pop goodies: Momoni pants, lingerie sets, Forte Forte tops, candles, silk nightgown by Araks, glitter jacket by Indress...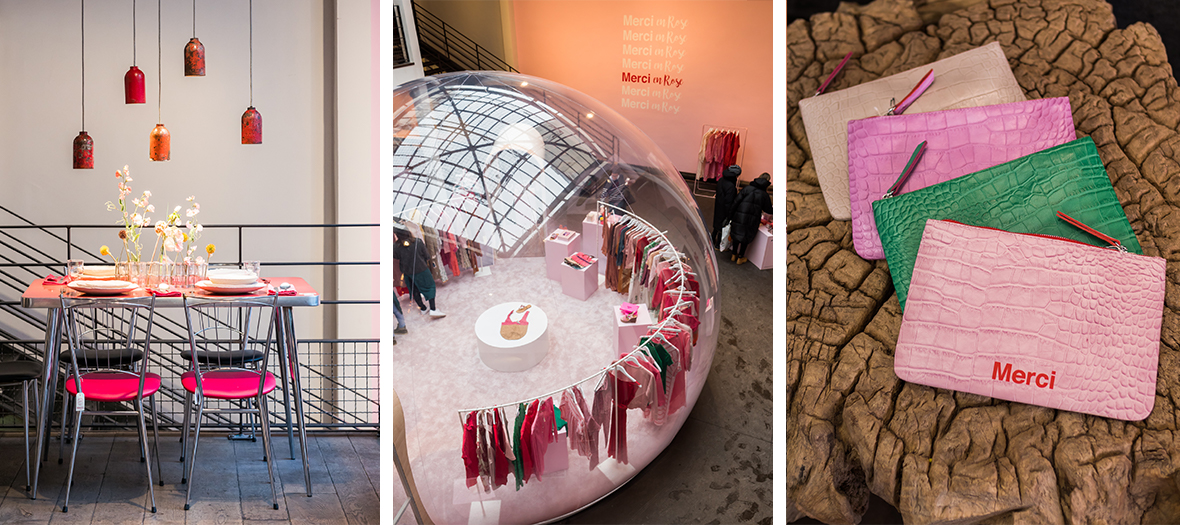 To be noted: the Wombat box with exclusive photos + a portfolio (€50), or when democratisation of art rhymes with best gift idea ever.
We like: taking advantage of being there for a healthy lunch at the addictive Merci cantina. Incredible burger with its escort of grilled veggies (€20), vegetable tart of the day (€16), green juice (€7) and no gluten chocolate delight (€8).
Merci en Rose, until the 10th of March 2018.