As cute as they are good, these chocolate madeleines are super easy to make.
For 20 madeleines
Preparation: 10 minutes
Cooking: 11 minutes
Rest: 30 minutes

Preparation:
Beat the eggs and the sugar until the mixture turns white. Add the flour and baking powder .
Melt the chocolate and the butter together in a double boiler or in the microwave.
Let stand 30 minutes in the fridge, then place 1 tablespoon of batter into each indentation and a square of chocolate praline.
Bake for 5 minutes in an oven preheated to 220 ° C, then lower to 200 ° C and continue cooking for 7 minutes.
Freeze the raw madeleines in their mold, then, once frozen, unmold them and place them in a freezer bag. On the day of tasting, place the madeleines back in the mold and cook them for 2 more minutes .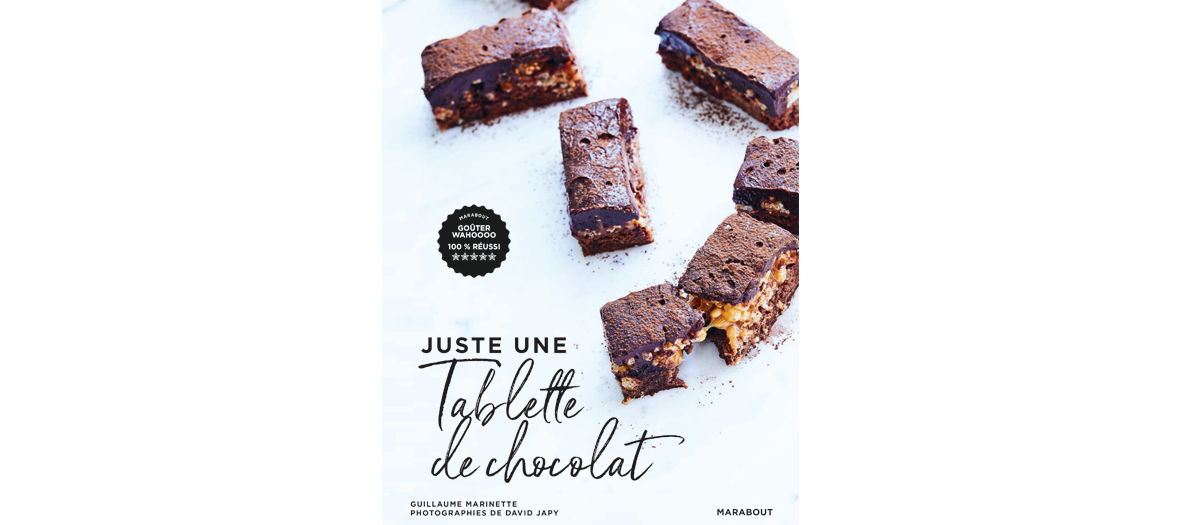 J ust a chocolate bar Guillaume Marinette Éditions Marabout 7,90 €.
Photographs by David Japy
Also discover a gluten-free red bean brownie .