"If I had to give lessons at a cooking school, this dish would be included in the program. It's a recipe that everyone likes, with typical ingredients; excellent cheese , good ham , velvety béchamel sauce and fresh walnuts that you have just shelled. Wrap everything in puff pastry and slide into the oven. I was sure you were going to fall for it , "explains Mimi Thorisson .
2 persons

1. Preheat the oven to 200 ° C (th. 6-7). Line a baking sheet with parchment paper.
2. In a small saucepan, melt 30 g of butter over medium heat. Whisk in the flour until the mixture thickens.
Add the nutmeg , salt and pepper. Gradually incorporate the milk , then simmer 5 min, whisking until thickened. Let the bechamel cool.
3. In a sauté pan, heat the rest of the butter over medium heat to brown the shallot for about 3 minutes. Add the walnuts and continue cooking for 1 more minute.
4. Divide the puff pastry into 2 rectangles of 23 x 12.5 cm. Place one of the rectangles on the prepared baking sheet. Spread ½ tsp. of mustard in a thin layer on the dough. Spread a third of the béchamel sauce , half the cheese , half the ham and half the walnut mixture on top. Repeat the operation. Finish with a layer of béchamel and cover with the second rectangle of dough. Seal it to the lower rectangle by pinching the edges of the dough.
5. Beat the egg yolk with a little water and brown the top of the puff pastry. With a knife, cut a small round hole in the center of the dough to let the steam escape. Decorate the top with pieces of puff pastry (in the shape of leaves, for example) or draw a diamond on it with a knife.
6. Bake the puff pastry for 20 to 25 minutes so that it is golden brown. Cut and serve hot.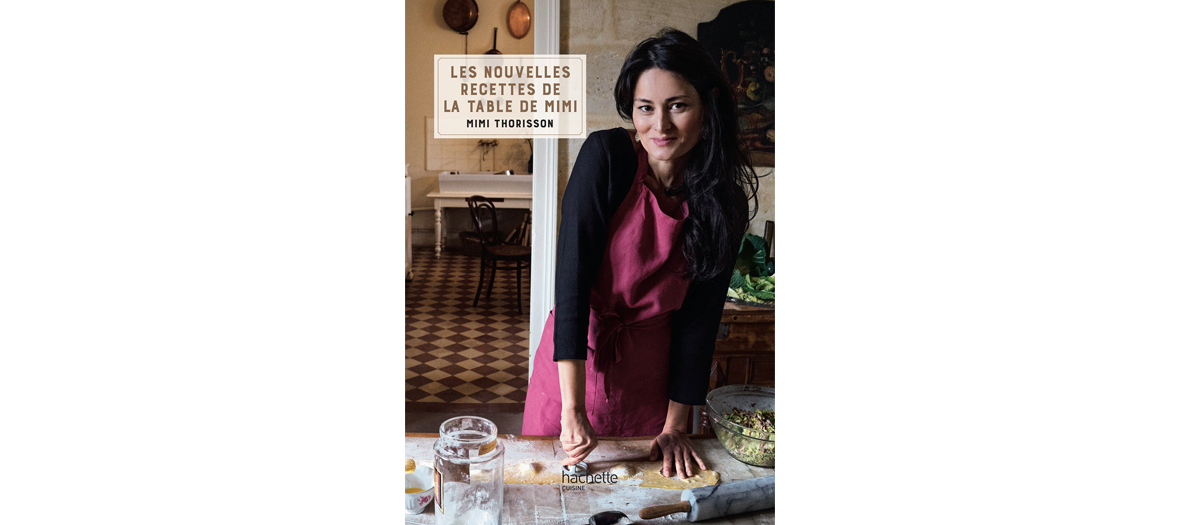 "Extract from the book New recipes from Mimi's table by Mimi Thorisson, published by Hachette Cuisine. Photographs: Oddur Thorisson. "
Also discover the veggie pie by Catherine Kluger and the pie by Gilles Vérot .