Taken from the book "Carnivore", the foie gras recipe of top chef Akrame Bennalal will make eat lovers roar with delight
© Aimeriez Chemin


Preparation: 50 min
Cooking: 30 to 40 min
Resting time: 12 h
For 8 persons
Preparation:
Cooked liver:
The evening before, prepare the foie gras. Mix the Cognac with the pepper and the salt —baste the liver without removing the veins. Place in a fresh place for 12 h. The same day, roll up the foie gras in a plastic film, then cook it in a steamer until it reaches 42°C at the heart. Allow to cool down and leave in a fresh place.
Kumquat condiment:
Wash the kumquats, then cut them in half. Place them in a pot covered with white balsamic vinegar, the sugar and the water. Bring to a boil, then allow to simmer until the syrup is reduced. Control the cooking: the kumquat flesh must be soft and the tip of a knife must enter without resistance. Remove and keep the cooking syrup. Drain the kumquats, then remove the pits and the white part. Mix in the blender until they are mashed. Sift the preparation, then place in a piping bag.
Celeriac coulis:
Peel the celeriac, cut it in half and keep one half for the finishing touch. Cut up the rest in large cubes. Heat them up in the water, milk, butter and the slit and grated vanilla pod. Verify the cooking with the tip of a knife, then remove the vanilla pod. Mix in the blender with the coarse salt and the Espelette pimento.
Bread tiles:
Preheat the oven to 170°C (th. 6). Cut the bread in half and theninto  12 very thin slices of 1,5mm width. Place them on a plaque covered with cooking paper, then salt. Add a dash of olive oil. Bake for 10 min, then allow to cool at room temperature.
Presentation and finishing:
Cut the rest of the celeriac into a brunoise. Bring the water to a boil, dip them for 2 to 3 min so that they are al dente, then drain. In the bottom of a plate, pour the celeriac coulis previously reheated and ½ tablespoon warm celeriac brunoise. Add a touch of kumquat condiment, a slice of foie gras 1cm thick (about 40g). Sprinkle with Maldon salt and ground pepper. Place a bread tile on the liver and a few leaves of frizzy mustard. Season with a dash of olive oil.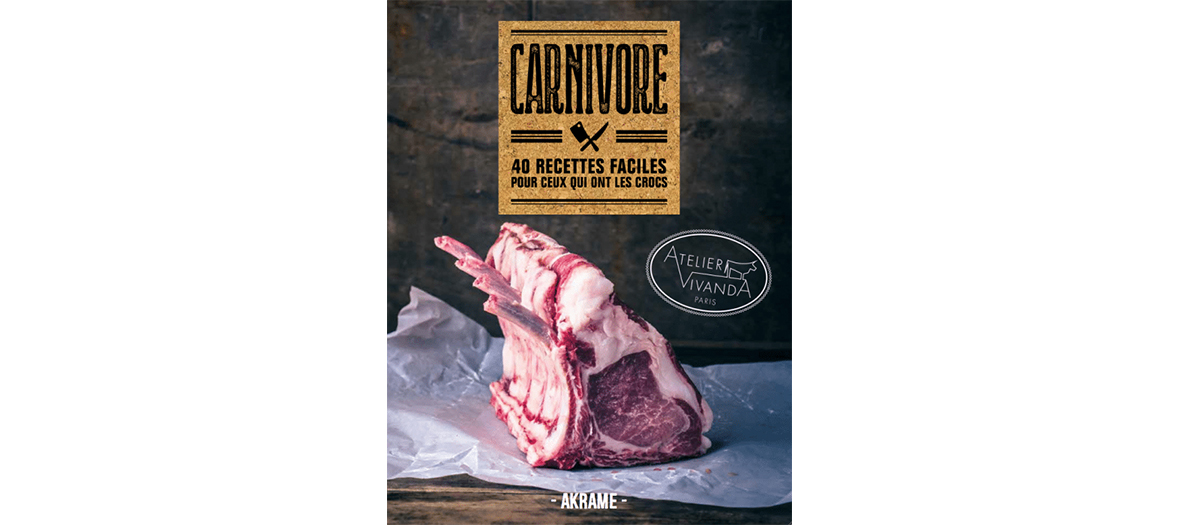 Carnivore by Akrame at Éditions Alain Ducasse, €20.
Discover also a carpaccio of scallops